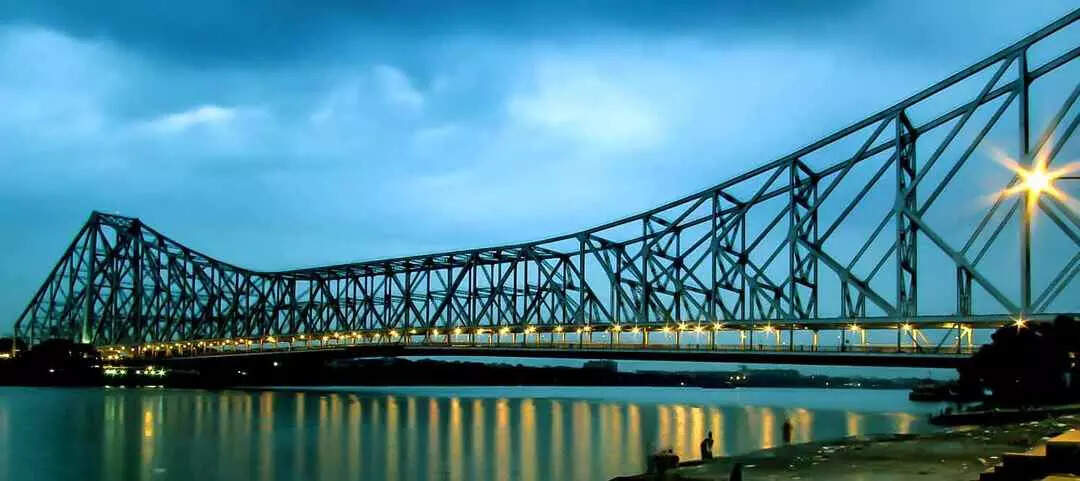 In a major announcement yesterday, the state cabinet of West Bengal has given a greenlight to the proposal granting industry status to the tourism sector, thereby marking a pivotal moment in the state's economic landscape. The decision, which comes on the heels of a remarkable boost in tourism during Durga Puja, is expected to have far-reaching implications for the region's economy and job market, with a major push to the hospitality sector, the industry stakeholders agreed.
One of the key benefits of this move would be the boost it will provide to investment in the tourism sector. Industry status also opens doors to easier access to bank credit, making it more attractive for businesses to invest in tourism-related projects.
This initiative will also bring several benefits to the hospitality sector. Hotels, in particular, will benefit from substantial savings on electricity bills, as they will be charged power tariffs at the industrial rate, which is significantly lower than the commercial rate. Also, it carries several advantages like reduced water supply costs and decreased license fees and taxes, all of which are anticipated to bring significant financial relief and support to the sector.
"The potential benefits are substantial, which may include streamlined access to subsidised loans, opportunities for partnerships with major investors, attraction of equity investments, ease of debt refinancing, and concessions on electricity tariffs and statutory dues," said Debjit Dutta, Chairman IATO West Bengal Chapter.
Additionally, the access to government land banks for tourism-related projects, tax exemptions, and the application of the SRFAESI Act, 2002, are expected to catalyse sustainable growth in the sector and create a more favourable environment for tourism-related businesses, said Dutta.
Describing it as a major achievement for Bengal's tourism sector, Dutta praised the state cabinet's unanimous decision to confer industry status upon tourism. He emphasised that this decision signifies the dawn of a fresh era characterised by growth and development for the state.
Notably, Dutta, who is also a Kolkata-based tour operator, had taken the initiative by being the first industry representative to propose this during an industry meeting with the Chief Minister on June 3, 2021. The proposal gained traction when it was subsequently recommended during the 1st FAITH-GoWB strategy meeting on June 4, 2023. Throughout this process, the support and leadership of the Chief Minister along with the strenuous efforts of the State Tourism Department played a pivotal role in championing the cause, acknowledged Dutta.
Calling it a boon, Sanjeev Mehra, Hony. Treasurer of TAAI (Travel Agents Association of India) Eastern Region and Director Aaryan leisure & Holidays, said that this decision is also expected to have a positive impact on travel and tour operators. "This strategic move is expected to attract investments, create job opportunities, and promote sustainable tourism practices. By conferring industry status, West Bengal aims to elevate tourism projects, enhance infrastructure, and position itself as an appealing destination for conscientious travellers," he said, adding that there is a need of collaborative efforts between the government, private sector, and local communities to fully realise the potential of this decision.
Echoing Dutta's thoughts, Mehra added that the decision also promises to attract investments and encourage the development of new tourism infrastructure, creating opportunities for operators to expand their services and cater to a growing market.
"Hoteliers, in particular, stand to benefit from potentially lower taxes, reduced electricity costs, and improved overall infrastructure. This favorauble business environment will enable hoteliers to invest in enhancing their facilities, ultimately providing an elevated experience for visitors and contributing to West Bengal's emergence as a premier tourist destination," he shared.
The Confederation of Indian Industry (CII) has also lauded the West Bengal government's decision to confer industry status upon the hospitality sector. In an official statement provided to a news agency, CII noted that the hospitality sector holds the potential to draw investments worth INR 5,000 crore in the near future, creating nearly 200,000 job opportunities.
West Bengal joins the ranks of states like Maharashtra, Karnataka, Gujarat, Rajasthan, Uttar Pradesh, Kerala, and Tamil Nadu, which have already taken the decision to grant industry status to their respective tourism sectors.
Notably, as per the government data, tourism plays a vital role in West Bengal's economy, contributing around 13 per cent of the state's GDP, surpassing the national average of 7.5 per cent. In 2022, the state welcomed approximately 1.04 million international tourists, with domestic tourist numbers reaching 84.54 million, according to the state tourism statistics. Recently, during the Durga Puja festivities, the state of West Bengal witnessed a surge in foreign tourist arrivals, with numbers surpassing the 50,000-mark, as per the sources.
Also celebrating this milestone, West Bengal Tourism, in an official tweet, stated, "The Government of West Bengal has paved the way for unprecedented growth in tourism. By granting industry status to the hospitality sector, we are setting a benchmark for innovation and development. Expect enhanced services, world-class infrastructure, and a boost in job creation."
With this newfound industry status, the state government will aim to tap into this potential to further enhance tourism and generate employment, particularly in the lead-up to the 2024 Lok Sabha polls.
Notably, while the state cabinet has given its approval, a formal gazette notification is still awaited. As per the local source, the tourism policy will also take some time to be formulated and unveiled after the formal notification is issued.