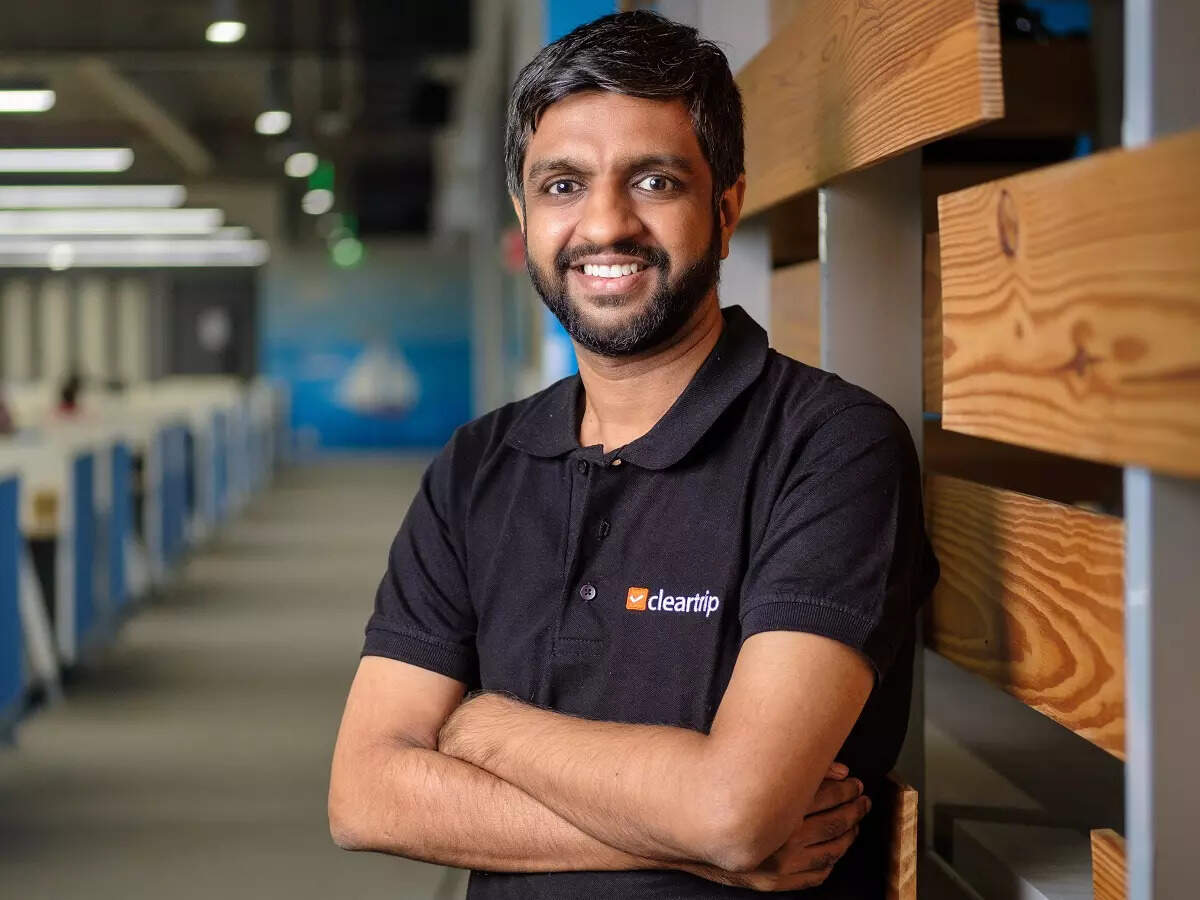 Traditionally, travel planning was a meticulous process. Today, it is characterised by a desire for flexibility. Right from refunds to easy cancellation policies, travellers look for flexible products that facilitate unexpected changes in plans. In fact, as per a recent Google report, 78 per cent of Indians make an eventual trip booking decision different from their original intention.
Flexibility in travel is not just a trend; it's a fundamental shift in the way we explore the world around us.
Post-Covid travel sentiment has gone high; be it is a long weekend trip, a last-minute flight deal, or a surprise destination for a special occasion, spontaneous getaways have become popular among Indians.
In an exclusive interview with ET Travel World, Aditya Agarwal, CTO, Cleartrip shares insights on the travel industry's evolution and Cleartrip's strategies to cater to the changing needs of travellers while also talking about the company's focus on flexibility for travellers.
"We have seen that flexibility is increasingly a requirement that customers are looking for. Almost one in every four customers opted for this product, with a 5-7 per cent premium paid for flexibility and peace of mind. After the success in domestic market, we are soon going to launch our Flex products on international sectors as well," he said.
Cleartrip revamped its flexibility products during the pandemic to allow cancellations and changes to dates or airlines. While flexibility comes at a small premium, Agarwal noted travellers are willing to pay upfront for peace of mind. "This is the first time we've seen people willing to pay a premium to get that feature of flexibility," he remarked.
Looking ahead, he said Cleartrip aims to increase adoption of flexibility options. The company is working to make the products cheaper or free through partnerships. This could boost travel in non-metro areas. "The company is working to increase adoption of their product, particularly among infrequent travellers, by educating them on its value and partnering with banks and loyalty programs to offer it at a discount or even for free, such as through the Flipkart VIP program and Axis bank partnership." he commented.
Cleartrip has also seen double-digit adoption of affordability products, such as buy now pay later and no-cost EMI options, to help customers manage high transaction values in travel bookings.
Agarwal also mentioned that Cleartrip has relaunched its hotels and buses businesses, expanded into B2B verticals, and has successfully grown in the travel agent and corporate businesses. He is optimistic about the industry's growth in the next 12-24 months, citing increased demand and supply.
Flexible Travel Products by Cleartrip
Cleartrip has introduced flexible travel products like Flex Max and Cancel For No Reason. Flex Max provides free cancellation or rescheduling options on all domestic flight bookings, while Cancel For No Reason allows hotel booking cancellation until check-in time with a full refund of up to INR 25,000.
Highlighting modern Indian travellers' preferences, Agarwal notes a growing appetite for immersive and experiential travel experiences. He observes a trend of travellers venturing beyond their home country's borders for international trips, seeking comfort, convenience, and memorable moments. There's also a surge in online holiday package bookings, and tier 2/tier 3 customers are taking 20-30 per cent fewer trips than tier 1 city customers.
He also shared some numbers highlighting booking demand during the festival season. FlipKart's Big Billion Days sale during the festive season witnessed a significant rise in bookings across various modes of transportation. Flight bookings increased by 1.9 times, hotel bookings saw 3 times increase, and bus bookings rose by 1.8 times. Additionally, the CT Upgrade program that offered free meals or seats on select flights was successful in helping 1.3 times more customers get preferential seats. Furthermore, the CT FlexMax and Flex products were utilized by 1.5 times more customers, indicating a growing popularity of these offerings.