Skip all content and get ExpressVPN, the one I currently use and the best one for Iran
CLICK HERE TO LEARN MORE ABOUT ExpressVPN
As in many dictatorships around the world, in Iran, the internet is censored.
That's because the Government wants to have all the information that flows over the network under its control so, they block many websites which are beyond their reach, like most non-Iranian social networks and many international media outlets.
Facebook is banned in Iran, we well as Twitter, some Google services, the BBC, CNN and even porn sites are blocked.
Yes, as hard as it sounds, you can't watch porn in Iran…
On the other hand, this is kind of controversial because the ruler of Iran has an actual Twitter account and many Iranians retweet his tweets.
I know that this last thing may sound kind of funny but the fact is that, despite the censorship, everybody uses a VPN (Virtual Private Network) in Iran and the Government already knows that, but there is not much they can do about it, especially in a country of 80 million people.
In any case, if you want to use Facebook when you travel in Iran to show your friends in order to show your friends how freaking awesome Iran is, or you just want to watch some nasty movies, you will need to get a VPN.
In this article, I will help you to find the right VPN for Iran.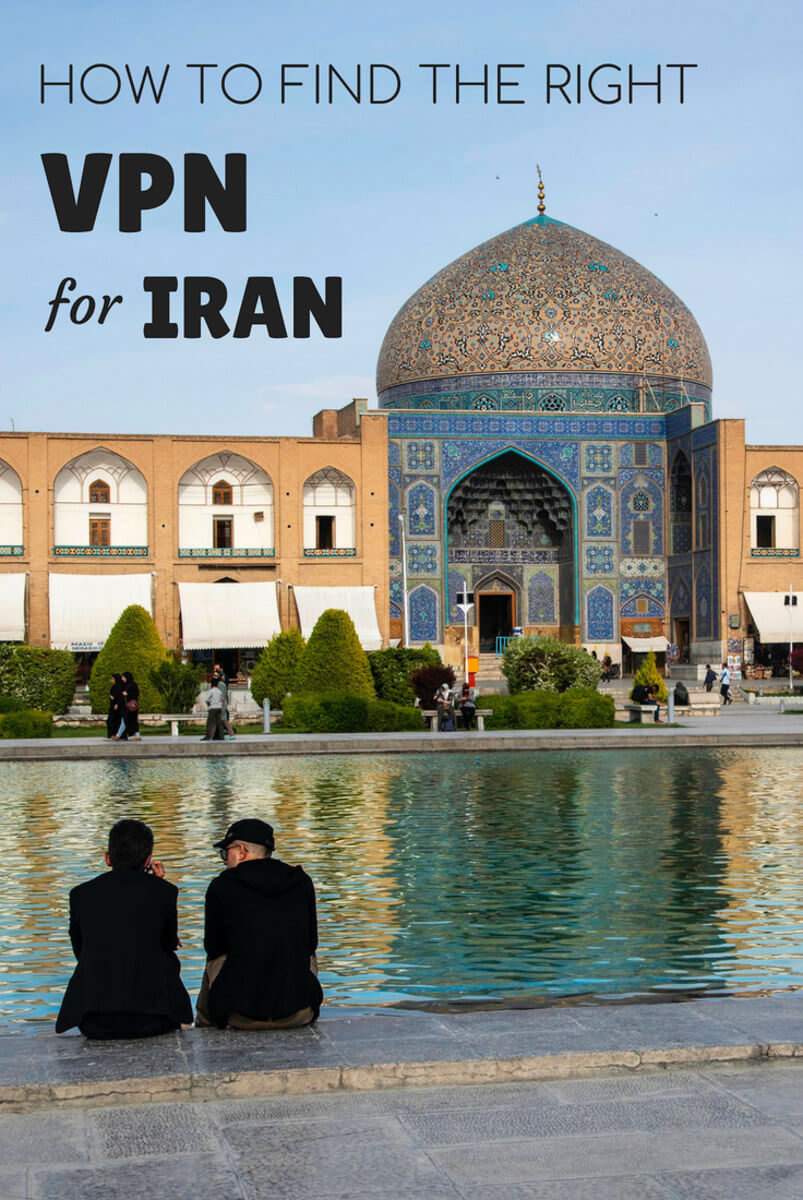 In this VPN guide to Iran, you will find:
Why you need a VPN
Blocked websites
Best VPN for Iran
VPN and the law in Iran
How to use a VPN
Free VPNs
Why do you need a VPN for Iran?
Skip all content and get ExpressVPN, the one I currently use and the best one for Iran.
CLICK HERE TO GET YOUR COUPON (3 MONTHS FOR FREE) FOR ExpressVPN
I don't really want to go into many details about VPNs because, if you found this article, you already know what a VPN is used for.
Usually, most people around the world use a VPN for the following reasons:
For safety: As it prevents hackers from stealing your private information, especially when you are using a public Wi-Fi network. Most people use a VPN for this reason. 
For connecting to a different country: A VPN allows you to choose the country you want to connect from. For instance, when I am on the road, which is basically 11 months a year, I always try to connect to a Spanish server, so I always get the desired results when I search on Google or want to watch Netflix Spain. As a traveler, this is the reason why you want to use a VPN in Iran. 
By connecting to a server from a different country, you will be able to browse all the sites and services which are blocked in Iran.
For example, if you connect to a server located in Germany, you will be able to use Facebook in Iran because, in Germany, Facebook isn't blocked. 
Blocked websites and services in Iran
Facebook
Twitter
Netflix
Youtube
Some Google services
Tinder
And pornography sites
Against the Compass (Yes, my website)
If you don't have a VPN, you won't be able to connect to the above sites. 
The best VPN for Iran – Full comparison
These are the different VPN I trust:
The fastest VPN for Iran – Express VPN
The best budget VPN for Iran – Nord VPN
The best SUPER budget VPN for Iran – Private VPN
Tip – You should know that, for paid apps, Google Play and Apple Store are blocked in Iran, so it would be wise to get your VPN before leaving for Iran. 
What you need to look for when choosing the best VPN for Iran
If you look at other websites, you will see that, when talking about VPNs, they use very complicated names such as DNS queries, PPTP protocols and understandable things like that. 
They want to be too professional and techy but, seriously, for traveling purposes, such as using Facebook in Iran or watching Netflix, you don't need to know any of that. 
The fact is that I am neither a computer geek nor a computer engineer and, in any case, I don't want to complicate your life, so that is why I have classified the different VPNs according to the following criteria, which everybody can understand:
Price
Security
Speed (a VPN will slow down your connectivity)
Number of countries and servers it can connect to
By the way, all the VPNs recommended in this blog are:
Completely user-friendly
For both desktop and mobile 
For both Android and iPhone. 
Are compatible with Netflix (Note that Netflix is really good at detecting VPNs and proxies and depending on the server you try to connect to, it may not work, but this happens with all the VPNs)
Offer a 30-day money-back guarantee
The fastest VPN for Iran – Express VPN

Price for 1 month – 12.95USD
Price for 6 months – 9.99USD a month
Price for 1 year – 8.32USD a month
Express VPN is the most Premium VPN in the market. 
Seriously, it is super fast, it can connect to an endless number of countries and geeks claim that it has the strongest encryption in order to ensure data protection at the highest levels.  
Controversially, Express VPN was the first VPN I ever paid for, and I used it for a few weeks when I was traveling in China. 
By that time, I didn't know that it was the best one but then, I signed up for cheaper VPNs and realized that it was the fastest, so when my plan expired, I moved back to Express VPN, which is the one I am using today. 
Seriously, it is so fast, that most of the times, it doesn't even seem you are connected to a VPN. 
By the way, you can connect to 2,000 servers from 160 cities in 94 different countries. 
GOOD FOR:
Travelers who need the highest speed and security, so they look for the best of the best.
If you are planning to watch YouTube videos, Netflix or download any heavy file, this is the one you should get.
CONS:
You get what you pay for and, for this reason, ExpressVPN is more expensive than others.
SPECIAL OFFER THROUGH MY LINK – GET 3 MONTHS FOR FREE!
CLICK HERE TO CLAIM YOUR ExpressVPN DEAL!


The best budget VPN for Iran –

NordVPN

Price for 1 month – 11.95USD
Price for 1 year – 6.99USD a month
Price for 2 years – 4.99USD
Price for 3 years – 3.49USD a month
NordVPN is the VPN I was using during my 2-month journey in Iran. 
It was good, really, relatively fast, experts claim that it is also very secure, and you can connect to 64 different countries. 
Nevertheless, one of the downsides was that, when I was connected to a public Wi-Fi network, I really could feel that the internet was significantly slower and, for my online job, I do require a fast internet, so that is why, eventually, I moved back to ExpressVPN. 
Still, I insist, this is a very good VPN, quite faster than the average and, if you sign up for the long-term plan, the monthly price becomes very, very low. 
PROS:
Very good price if you get the 3-year plan
Travelers who travel to Iran and anywhere else, as it offers very budget long-term plans.
CONS vs ExpressVPN:
If you only get 1 month, for just 1 extra USD you can get Express VPN, which is way faster.
It can connect to 64 countries, while ExpressVPN can connect to 94.
It is not as fast as ExpressVPN.
SPECIAL OFFER – SAVE 70%!
CLICK HERE TO CLAIM YOUR NordVPN DEAL!

The best SUPER cheap VPN for Iran –

Private VPN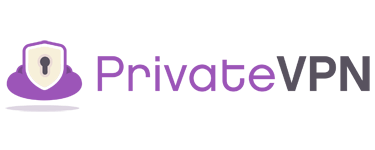 Price for 1 month – 7.12USD
Price for 3 months – 4.20USD a month
Price for 24 months – 1.95USD a month
From all the trustworthy VPNs, PrivateVPN is the cheapest in the market, so it might be the best choice for budget travelers.
The reason why this VPN has such a good reputation it is because, with no more than 100 servers, it offers an outstanding level of security, with strong encryption features. 
Moreover, some speed tests have shown that, sometimes, it is even faster than Express VPN, so at this price, why should you buy any other VPN?
Well, the reason is that PrivateVPN's speed is inconsistent, meaning that one day you may download a movie at a full speed and, on the next day, you may watch a Netflix episode through an extremely pixelled screen. 
As always, you get what you pay for but, once again, at this price, you won't find a better VPN. 
PROS:
Travelers on a budget, as it is the cheapest, especially if you get one of their long-term plans.
CONS vs ExpressVPN
Inconsistent speed
No 24/7 customer service
It can only connect to 100 servers, whereas in others you can connect to thousands.
SPECIAL OFFER -SAVE 65% + 1 month extra
CLICK HERE TO GET YOUR PrivateVPN DEAL
Is it legal to use a VPN in Iran?
No, it's not, and it could actually lead to a jail sentence.
However, don't panic.
Everybody in Iran uses a VPN and there have not been any reports from foreigners who have gotten into trouble for using it, not even Iranians, as long as they don't use to organize a massive demonstration against the Iranian regime.
They would never go after anyone who uses a VPN for connecting to Facebook in Iran.
How to connect to a VPN in 3 easy steps and use Facebook in Iran and other services
Step 1 – Enter ExpressVPN website through this link and choose your plan
Step 2 – Download ExpressVPN to your desktop or get the App on Google Play or Apple Store.
Step 3 – Choose a location from the list and connect – It is so easy!
CLICK HERE TO GET 3 MONTHS FOR FREE with ExpressVPN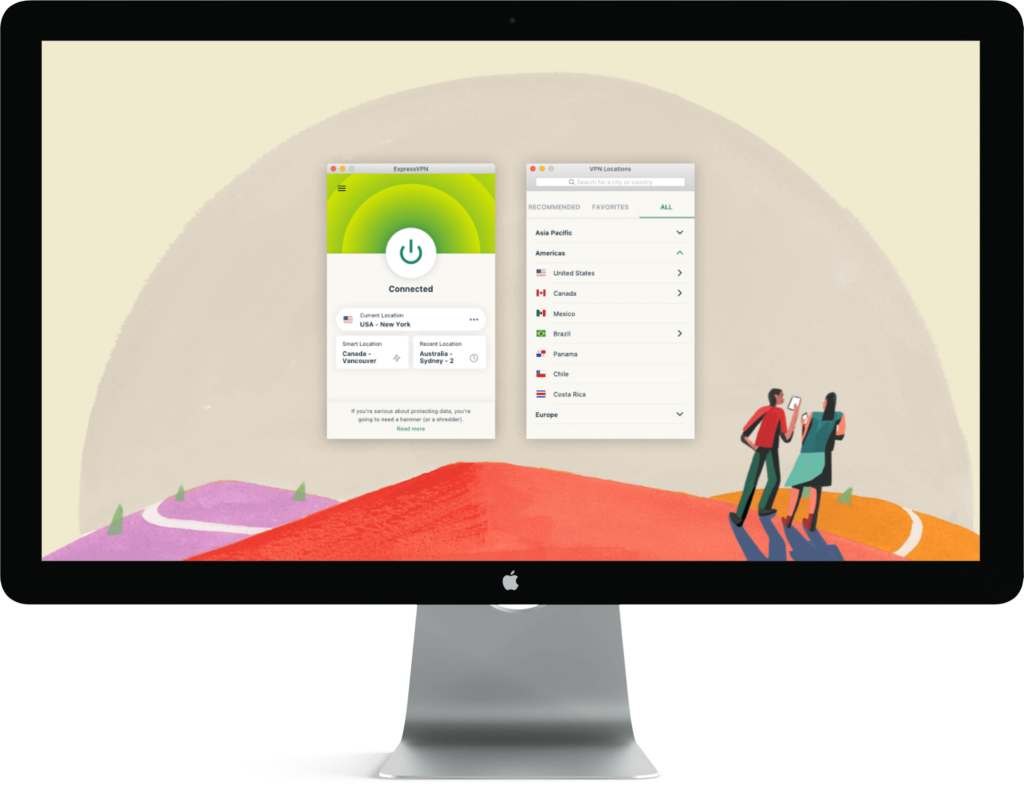 Free VPN for Iran
There are free VPNs, of course, but they present the following disadvantages:
Low speed
Usually, don't really work on desktop, only on mobile
They aren't secure
Plenty of ads
The country or server cannot be selected but they assign one randomly
They may be stealing your personal data
Personally, I have used a few free VPNs in the past but trust me that, eventually, you will realize that it is not a very good idea, not at all. 
However, it is completely up to you 🙂
Keep reading more content about Iran:
80 Useful tips for traveling to Iran
Iran 1-month itinerary
How to get a visa for Iran