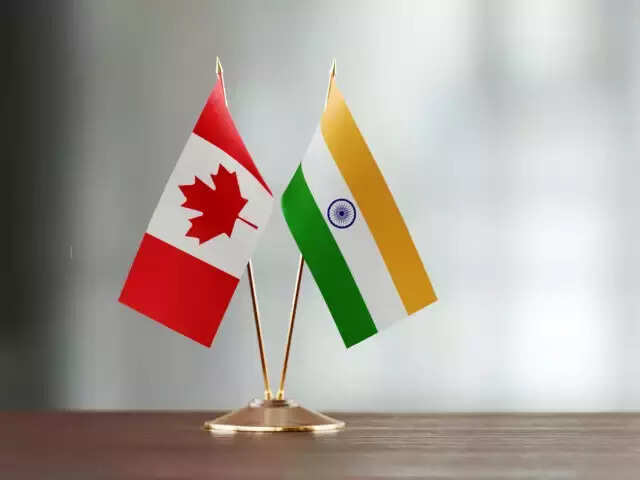 Following improvement in the security conditions for Indian diplomats in Ottawa, the Indian government has announced the resumption of some visa services in Canada from today, however, tourist visa for Canadian citizens remain suspended until further order. The announcement came after India's External Affairs Minister S Jaishankar's statement emphasising the need for heightened security at India's missions in Canada, with a focus on ensuring a safe environment for visa and consular services.
Sharing the announcement in a statement on X (Formerly Twitter), the High Commission of India in Ottawa announced the resumption of visa services through its Consulates General in Toronto and Vancouver, effective October 26, 2023. This significant development comes after the temporary suspension of various visa services, reflecting a careful review of the security situation that also considered recent Canadian measures.
"After a considered review of the security situation that takes into account some recent Canadian measures in this regard, it has been decided to resume visa services for the following categories with effect from October 26. Emergency situations will continue to be addressed by the High Commission and the Consulate General as it is being done currently," the Indian High Commission said in its statement.
The resumed visa services will include the issuance of entry visas, business visas, medical visas, and conference visas for Canadian nationals. Entry visas are granted to people of Indian origin and to those who are dependent family members of employment visa holders. However, it's important to note that tourist and e-visa services for Canadians will remain temporarily suspended.
The hiatus in visa services, which began on September 21, had broader diplomatic implications. In response, Canada had withdrawn 41 diplomats from India last week and temporarily suspended visa and in-person consular services in specific Indian cities, namely Bengaluru, Chandigarh, and Mumbai. These services will now be exclusively available at the Canadian High Commission in Delhi.
While the resumption of services is undoubtedly a positive development, the reduced staffing levels may lead to some processing delays. The impact could affect Indian citizens by prolonging processing times, responses to inquiries, and the issuance of visas and passports. It remains to be seen whether the number of visas issued to Indian nationals will be significantly affected due to the limited staffing capacity. Prior to the disruption caused by the diplomatic dispute, Canada was issuing approximately 15,000 visas to Indian nationals each week.
As the situation continues to evolve, travellers and applicants are encouraged to stay informed through official channels and to anticipate potential processing delays when applying for Indian visas through the reopened services. India's decision to reinstate these visa categories is expected to facilitate essential travel and business engagements between the two nations, promoting cultural exchange and strengthening ties.