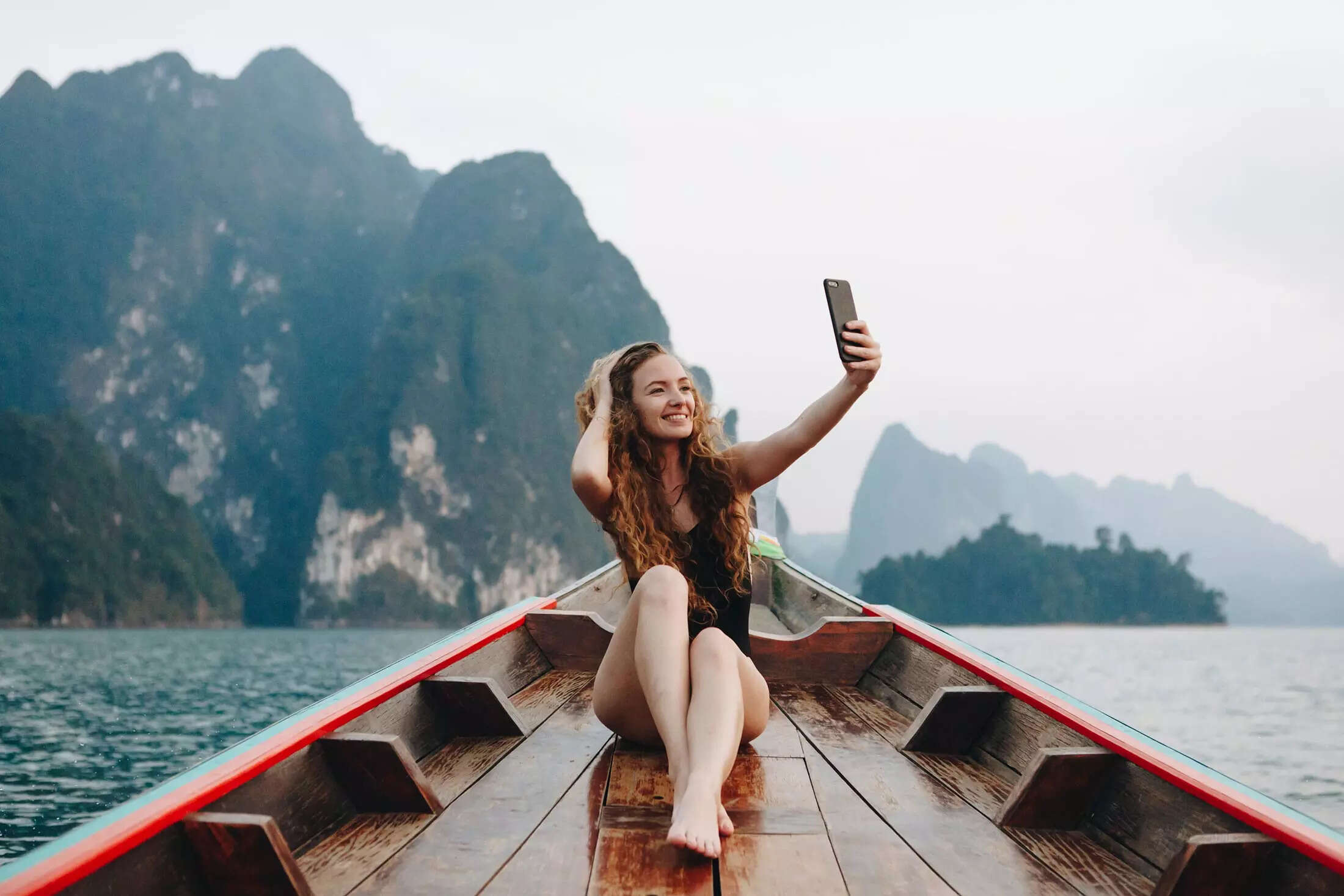 In the changing landscape of the travel industry, how people choose their destinations, plan their trips, and share their experiences has undergone a significant transformation. With the rise in the use of social media, the role of influencers has become increasingly prominent. Among them, a distinct group has emerged as the new power players known as the macro influencers.
As of January 2023, India boasted a substantial social media user base, with 398.0 million individuals aged 18 and above, comprising 40.2% of the nation's total population, on the largest social media platforms.
Traditionally, the travel industry relied on celebrities and travel writers to promote their services and influence consumer choices. However, the advent of platforms like Instagram and YouTube has democratized travel recommendations. We now see brands collaborating with influencers to promote their services and products. In 2022, approximately 55 million urban Indians actively engaged as direct consumers of various types of influencers.
There are four categories of social media influencers including Mega Influencers (having 1 million followers), Macro Influencers (having 100k-1M followers), Micro-Influencers (having 10k-100k followers) and Nano Influencers (having less than 10k followers).
With their engaging content, macro influencers can captivate the attention of travelers from various demographics and backgrounds. This broad appeal makes them important to travel brands seeking to reach a wide spectrum of potential customers.
How do influencers generate business and what are their strategies?

Influencers in India primarily generate business through Brand Collaborations (called Branded Content for IG) that are directly done with brands or in partnership with Influencer Agencies. Influencers also earn via monetisation of their content which is driven by advertising via brands on social media platforms.
As an overview, Social media influencers make money with sponsored posts, affiliate marketing, brand partnerships, official network monetization programs, merchandising, and direct donations (tipping, subscriptions, etc.).
According to Indeed, the average Influencer salary is ₹25,322 / month.
However, influencer earning in India is low and out of the 8cr influencers and content creators in India – only 1.5 lacs of them earn any revenue.
India is at a tipping point as the contrast between the volume of influencers and influencers' earnings is really a big gap.
For them, its quality over quantity:

Macro influencers are not just about quantity; they bring quality to the table as well. Many of them are seasoned travelers with a wealth of experience and knowledge. They offer in-depth insights into destinations, travel tips, and reviews and showcase hidden gems that might have escaped the radar of mainstream travel media.
This level of authenticity and expertise resonates with travelers seeking unique and meaningful experiences. Macro influencers have their loyal set of followers and they actually buy in the recommendations that are given by the macro influencers.
One of the key reasons why macro influencers are gaining prominence is the trust they gain in their followers. Unlike celebrities who often promote products purely for financial gain and even make false claims, macro influencers build genuine relationships with their audience by giving genuine reviews. Their recommendations are perceived as more credible and reliable because they are based on personal experiences. This trust factor translates into higher engagement and conversion rates for travel brands.
Moreover, macro influencers are good at storytelling. They don't just post beautiful pictures; they craft narratives that immerse their audience in their travel experiences. Through vivid descriptions, personal anecdotes, and interesting and well-curated content, they make them feel like a part of the journey. This emotional connection is a potent tool for inspiring wanderlust and encouraging travel bookings.
Another significant advantage of macro influencers is their ability to drive engagement. With a substantial following, they generate discussions, comments, and shares, turning their posts into interactive forums. This level of engagement provides valuable feedback for travel brands and allows them to tailor their offerings to meet the evolving needs and preferences of travellers.
The influence of macro influencers is on multiple channels which allows them to reach different demographics and cater to various content formats, from long-form videos to short and snappy posts.
Collaborations to give substantial returns:

For the travel industry, collaborating with macro influencers can be a game-changer. These collaborations can take various forms, from sponsored trips and product placements to affiliate marketing. While these collaborations involve financial investments, the returns are often substantial. The exposure and engagement generated by macro influencers get translated into increased bookings, brand loyalty, and long-term growth.
In a nutshell, macro-influencers have emerged as the new power players in the travel industry. Their ability to reach the masses, their authenticity, their storytelling skills, and their capacity to gain trust make them invaluable partners for travel brands.
In this dynamic landscape, the journey is just beginning, and the destination is full of opportunities for both travellers and the travel industry alike.
The author is Founder and CEO of Travel Buddy.
DISCLAIMER: The views expressed are solely of the author and ETTravelWorld.com does not necessarily subscribe to it. ETTravelWorld.com shall not be responsible for any damage caused to any person/organisation directly or indirectly.