There is no one Croatian cuisine, and the food of the country is made up of the food traditions of its various regions. While the cuisine has roots in ancient Slavic traditions, the most distinct differences are between the food of the mainland and the coastal areas. The mainland's cuisine has a lot of influence from Turkey and Hungary, while the coastal areas have a distinctly Greek flavour and also Italian (especially Venetian) influence. Charcuterie is a unifying feature of all Croatian food.
10 Must-Try Croatian Food
Here is our pick of Croatian food facts with a special focus on the ones that you have got to try if you are in the region
1. Black Risotto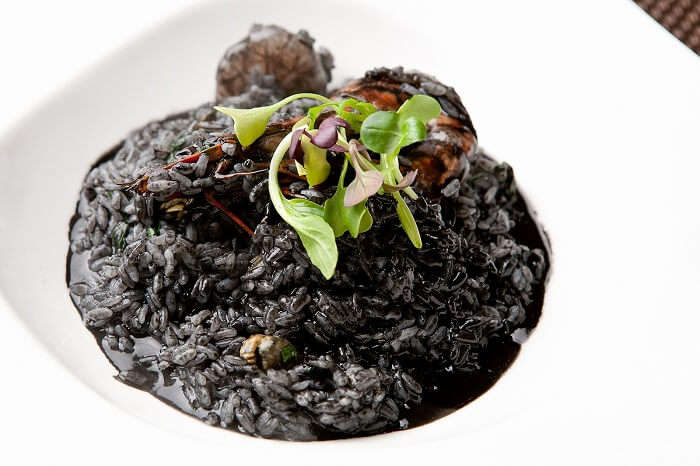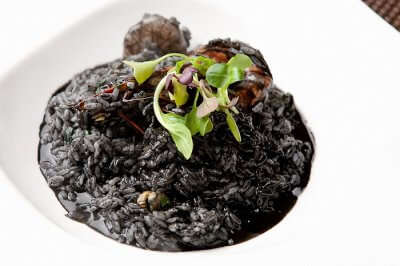 The first one on our list of Croatia famous food is Black Risotto. This is locally called the crni rizot, and is usually made with cuttlefish or squid, which gives the traditional Italian dish an extreme seafood twist. A speciality of the Dalmatian region, it has olive oil, squid ink, red wine, as well as garlic. Parmesan is usually the cheese used, and just before the dish is done, a little squid ink turns the whole thing black, giving it the unusual appearance for which it is known. Beware, the dish will also turn your fingers and teeth black, but the delicacy is certainly the best food in Croatia!
 10 Artsy Places To Visit In Croatia To End One's Quest For The Archaic And The Lively
2. Boskarin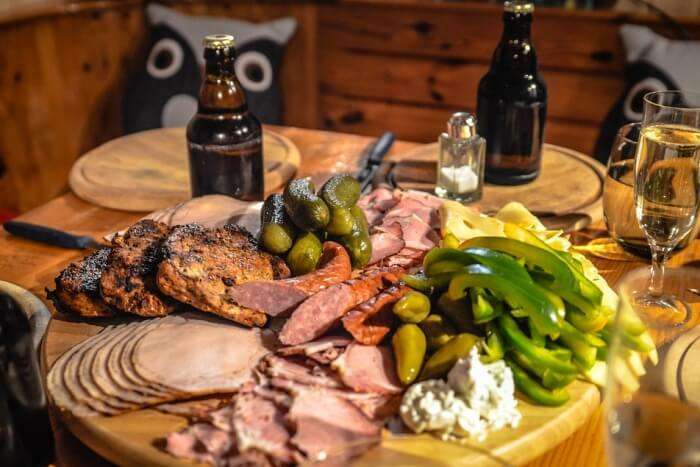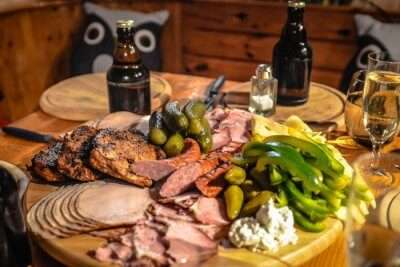 Boskarin is a delicacy of the Istrian region of Croatia. They are white grey long cattle with long horns. Serving boskarin meat is only the business of prestigious restaurants – there are about forty places in Istria, one in Dubrovnik and ten in Zagreb where you can find it. It is usually served in a local sauce with gnocchi or pasta and the meat is usually served as red salami or steak. There is also the boskarin tail soup that you must have. Boskarin counts as one of the best Croatian dishes there are out there.
3. Brodetto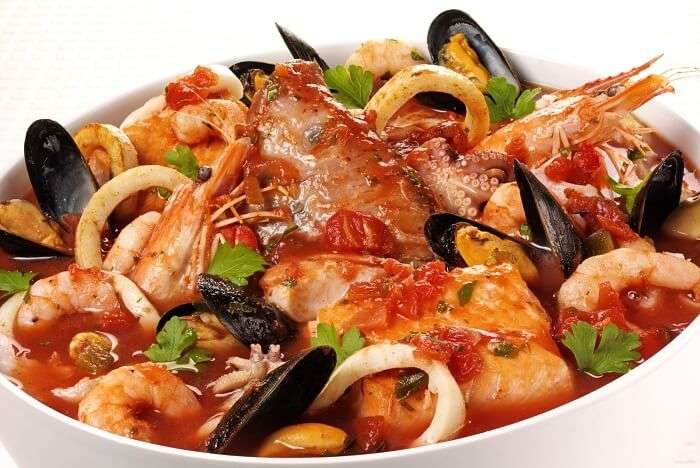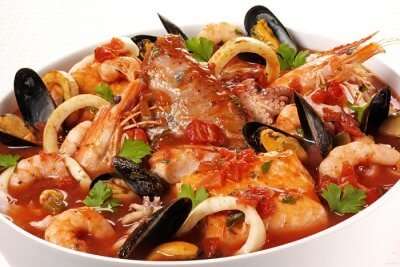 One of the mysterious Croatian food recipes for fish stew popular in the regions of Istria, Dalmatia, and Kvarner is the Brodetto. The dish was traditionally made by fishermen in the Italian coastal regions of Abruzzo and Marche. Also known as brudet, the dish is now very common throughout coastal Croatia. There is a lot of mixing of fish – fishermen usually threw in whatever they had caught throughout the day into the mix. Grouper and tuna are preferred, but ingredients are flexible and vary across regions.
 10 Things To Do In Croatia To Treat Yourself With The Best Of Balkans' Offerings
4. Buzara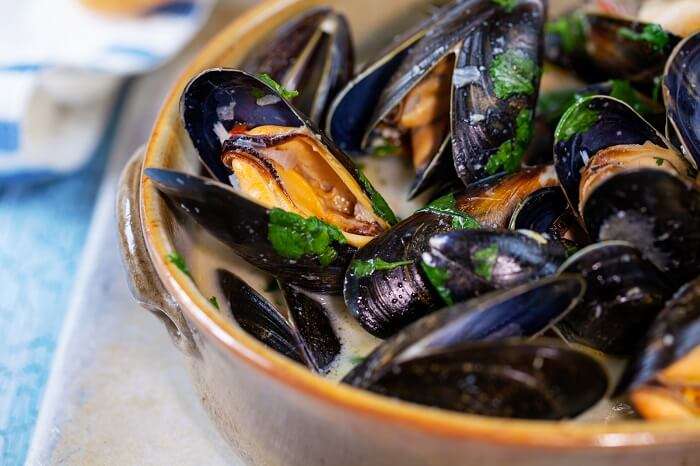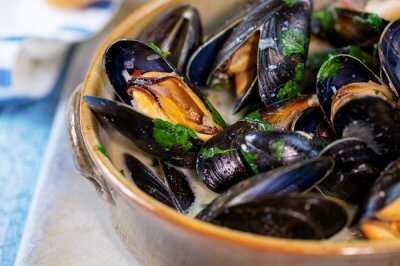 This rather simple dish made of mussels is common in the Adriatic coastal regions and is counted as Croatian culture food. The dish is traditionally made in white wine broth and olive oil, using garlic, and tomatoes. Buzara itself means broth, and the dish is curiously similar to the French delicacy of moules mariniere. Served with traditional white bread, the dish is also sprinkled at the end with breadcrumbs for both a pleasing appearance and taste. The tastes and the unique appearance make it among the best Croatia famous food.
5. Fritule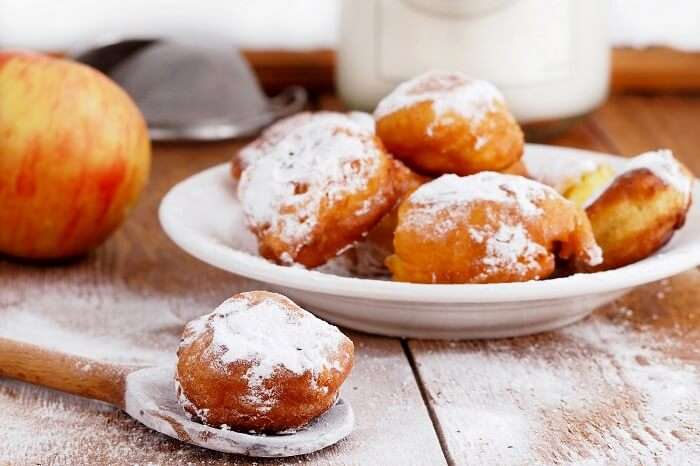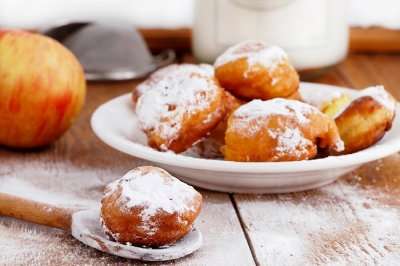 Although these traditional and extremely tasty Croatian dessert pastries owe their origin to coastal regions, they are very popular throughout the country. A common holiday preparation, they are shaped like doughnuts and fried in butter or oil and resemble the Italian holiday zeppole and the Dutch oliebollen. However, these differ in the ingredients that are put into the mix. Actually, the ingredients vary across regions and usually include egg yolk, lemon or orange rinds, rakija or rum, citrus zest, and other things. These extremely addictive Croatian sweets should be on your list of things to try.
Top 9 Places To Visit In Zagreb To Savor The Best Of South Europe In 2022
6. Istrian Ham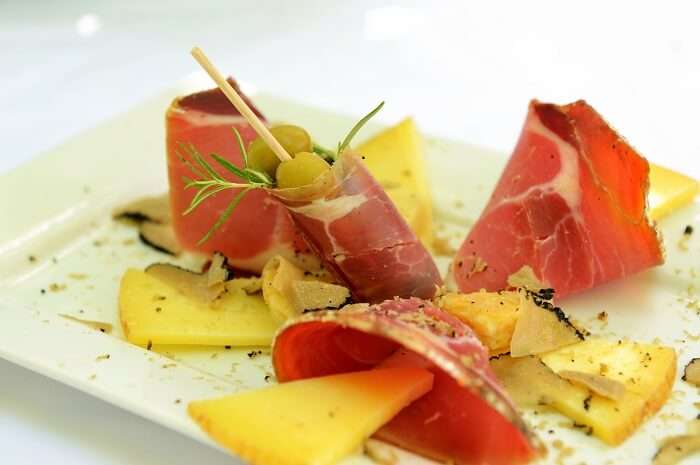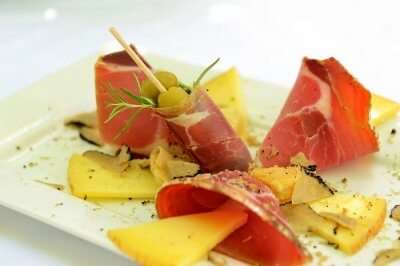 A traditional Istrian meal starts with a simple plate of prsut i sir, which is the Istrian ham and cheese. Eating these is like eating a piece of history literally, because not only is this a traditional meal dating back centuries but the ham is aged for 12 to 18 months depending on how the weather is. The Istrian ham is usually taken from the skinned leg of pork, dried with sea salt, and then several herbs such as pepper, garlic, bay leaves, and rosemary are added. The curing process is different from the Dalmatian ham, and Istrians use the colder Adriatic wind to cure their meat to make this traditional Croatian food.
 10 Croatia Beaches That Are Unbelievably Spectacular
7. Malvazija and Teran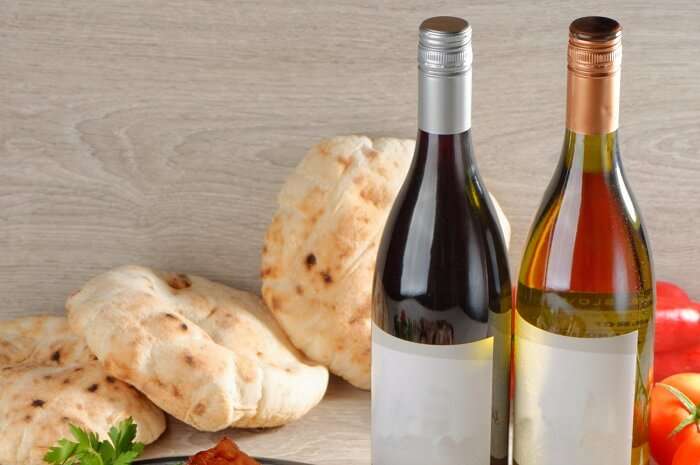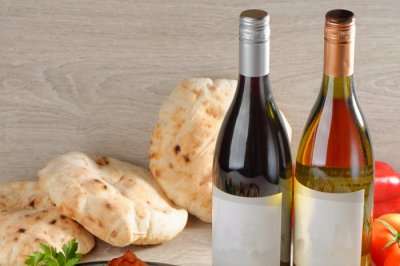 No description of any European cuisine is complete without a note on the local wine. Malvazija is an Istrian white wine that goes well with most Croatian food. It has the typical apricot and apple notes that make it a good drink that goes with Croatian seafood. Teran is the red wine that was once the signature of Croatian royalty. The best Teran can be found in Coronica, Kobola, and Cattunar, each near the grapevines from which the wine is made. The two Croatian drinks are a must-try Croatian sojourn!
Honeymoon In Croatia: All You Need To Plan An Incredible Escape
8. Peka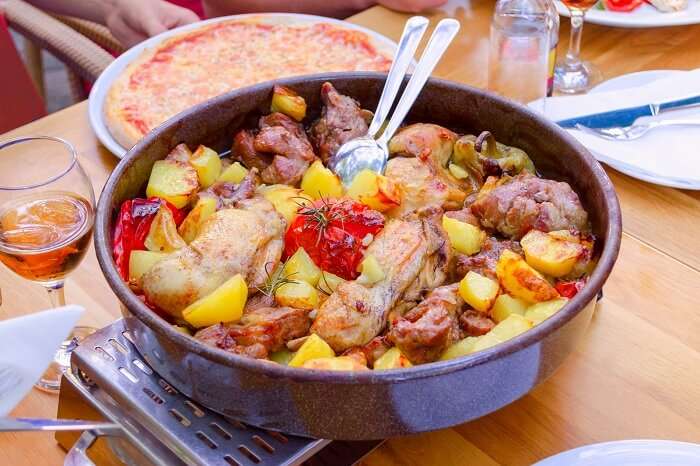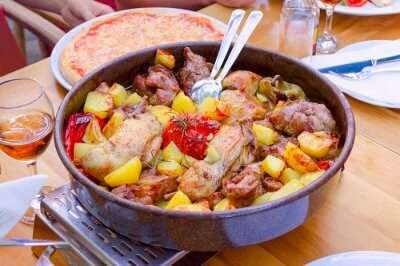 Ispod crepnje, literally under the bell, is a meat and vegetable dish that comes closest to typical Croatian food. It is cooked under terracotta or an iron lid and over burning embers. The meat may include anything from the exotic meat of octopus or veal to chicken or lamb, and it is the preparation that is known as peka. Before you get around to baking the meat (which is often cooked with a side of potatoes in addition to veggies) the whole thing is sprinkled with olive oil and herbs.
9. Truffles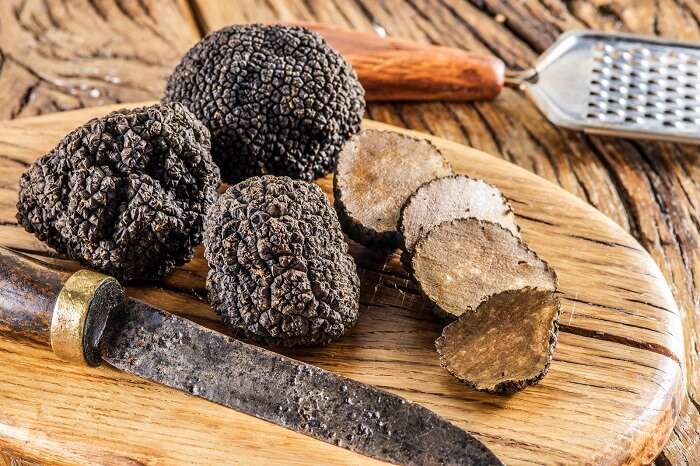 Truffles have become quite a rage in global haute cuisine, but the Motovunian forests in Istria have been known for their truffles for quite some time. The black truffles or tartufi may not hold the same profile as their Italian cousins but they do have a stronger aroma. At the same time, they are less expensive than what you would find in France or Italy, the two places where truffles are held in high regard, and you can get Croatian meals spread over multiple courses with generous amounts of truffle at half the price as elsewhere in Europe.
15 Best Croatian Waterfalls That Are A Perfect Respite From Summer Madness
10. Fuzi and Pljukanci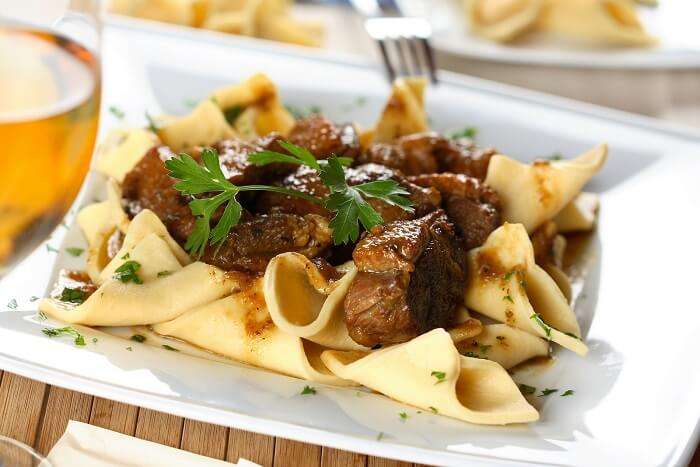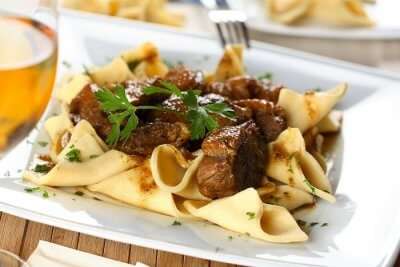 The Croatian traditional pasta is made by taking out 5-by-5 squares and wrapping them tightly around a wooden spoon handle. The quill shaped pasta is usually made with traditional truffle cream sauce, or they can be made in red sauced that have boskarin, beef, chicken, or even wild game. The best vegetarian Croatian food is the pljukanci, which is shaped quite very much like green beans. The chewy pasta is best served with cheesy gnocchi, or as the Croatians call it, njoki.
There is plenty of Indian food in Croatia, and there are numerous desi restaurants in Zagreb as well as the coastal cities. However, if you are travelling to the country, make time to taste some of this authentic Croatian food and drinks to get a true taste of the place. So, don't wait anymore and plan your Croatian holiday now!

For our editorial codes of conduct and copyright disclaimer, please click here
Frequently Asked Questions About Croatian Food
What is Croatia's most famous food?
Buzara, Fritule, Istrian Ham, Malvazija and Teran, Peka, Truffles are some of the famous food items you can try in Croatia.
Which is Croatia's national dish?
Zagorski štrukli is Croatia's national dish. You can find savory or sweet, boiled or baked version of this dish.
Is it safe to visit Croatia, given the covid situation?
Yes, it is safe to visit Croatia, given that you follow all guidelines and take all the necessary precautions. Make sure to get yourself vaccinated before planning a trip, also wear masks at all times, maintain social distance in public places and sanitize your hands regularly.
Which alcohol is commonly found in Croatia?
Rakija is a popular alcohol found in Croatia. Travarica, which is basically a herbal Rakija is usually served at the beginning of the meal.
People Also Read:
Portuguese Cuisines Ukrainian Cuisine Swedish Cuisines
---
Looking To Book An International Holiday?
Book memorable holidays on TravelTriangle with 650+ verified travel agents for 65+ domestic and international destinations.
---