When it comes to the prospect of tourism in India, it isn't surprising that not many people are aware of the beauty of the northeast and the kind of spots that you can explore there. That being said, out of the seven sisters, the one state that does tend to go even more underrated than everything else is Nagaland. Opposite to what people think, there are many places to visit in Dimapur that will prove you wrong. This city has a lot for its visitors, you just have to know where to go and what to explore. To help you plan your itinerary the next time you plan to visit Dimapur, we have sorted through some places that are worth visiting.
12 Best Places To Visit In Dimapur
Among all Dimapur tourist places there are a few which are worth visiting. From the beautiful green landscape to the rushing waterfalls, the options are quite extensive and mesmerising. Check out this extensive list of best places to visit in Dimapur for an unforgettable trip in the northeast.
1. The Triple Falls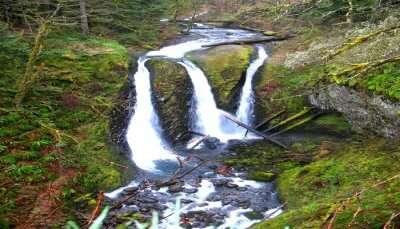 When it comes to the sightseeing spots in Dimapur, it goes without saying that The Triple Falls do make the list without fail making it one of the best places to see in Dimapur. Just as the name suggests, the spot provides you with an experience of getting to see three different falls rushing down in the same spot. It is located in the Seithekima village and is one of the must-visits that you absolutely can't afford to miss out on the next time you are in Dimapur. The waterfalls are 280 ft high and rush down to a natural pool. The area is a major sight of tourist attraction in Nagaland and is maintained by the Government of Nagaland. Apart from just the viewing experience, this is also a trekking point, if that is something you'd be interested to check out.
Location: Dimapur, Nagaland 797103
Timings: 5:00 AM – 6:00 PM
Entry Fees: None
 39 Places To Visit In Varanasi In 2022 For The Best Of Culture, History, And Spirituality
2. Kachari Ruins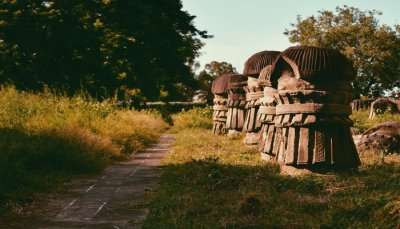 For the archaeology geeks, visiting the Kachari ruins can be quite interesting making it amongst the best tourist places in Dimapur. It is believed to reflect the presence and the precinct of the fertility cult and the kind of rituals they indulged in. The entire area around the ruins has varying monoliths that you can check out for yourself. This is also an amazing spot for photographers to go ham with their cameras. The surroundings are beautiful and have a slight edge to it that you definitely wouldn't want to miss out on. The scattered pieces of bricks and rocks that are found all around are believed to be the reservoir that remains along with that of the embankment and the temples. These further explain and provide relevance to the megalithic culture. This is one of the most interesting Dimapur sightseeing places.
Location: Super Market Ln, High School Colony, Half Nagarjan, Dimapur, Nagaland 797112
Timings: 9:00 AM – 5:00 PM
Entry Fees: NA
3. Chumukedima Village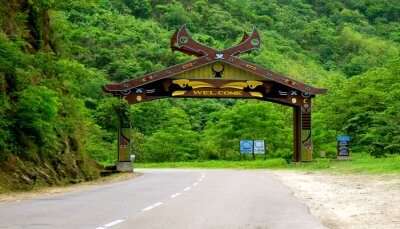 When it comes to places to visit, not many would think of a whole village but while you are at it, it is a given that the beautiful city of Dimapur hosts yet another amazing and breathtaking village, the Chumukedima village that you need to visit and explore without thinking much around it. You'll find the best hotels in Dimapur around this place. It is located around 8.2 km away from the popular Sumi Town Baptist Church and is home to a wide range of waterfalls and amongst the best Dimapur tourist places. The unique thing about these waterfalls is the kind of crystal clear water that they have. The village is quaint and very tranquil and provides a 360-degree view of the entire village and the city of Dimapur at a glance. It is also undergoing urbanisation which is great for people's lives there.
Location: Chumukeidma, Dimapur, Nagaland
Timings: Throughout the day
Entry Fees: No entry fee
 30 Amazing Places In India To Celebrate New Year 2022
4. Zoological Park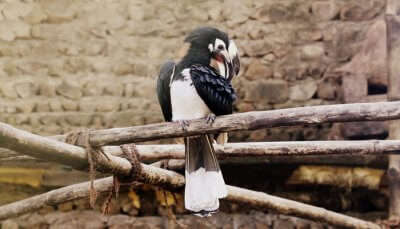 If you are wondering the best things to do in Dimapur with your kids, you bet that they are going to love witnessing the birds and the animals in their natural habitat in the Zoological Park which is amongst the best things to do in Nagaland. It is located quite near to the main city which makes it quite an accessible option for the people to look into. It is around 6 km away from the city center, so you can either take an auto or even hire a private cab for the day to take you around places. The park was established with a motive to keep the flora and fauna of the area protected and in a safe place. This is one of the most interesting places to visit in Dimapur.
Location: Rangapahar, Nagaland 797112
Timings: 8 am to 4 pm on all weekdays except Monday
Entry Fees: INR 10 for adults and INR 5 for children
5. Diezephe Village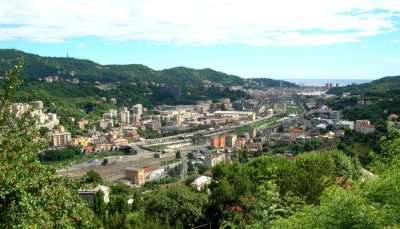 Yet another popular village in Dimapur that is worth exploring is the Diezephe village which is predominantly known for its handicrafts and handloom. This village is one of the best Dimapur destinations great for your shopping needs and to get all the necessities directly from the makers, so you wouldn't have to pay a surged price in the market. There are several workshops throughout the village with the same kind of handloom and crafts related to set up. In addition to everything, there has been the introduction of a Wooden Toy Project, making it a worthy factor for the village and the artisans. The village is located around 13 km away from the main city of Dimapur.
Location: Diezephe, Nagaland 797112
Timings: Throughout the day
Entry Fees: No entry fee
 16 Airports In India That Make A Dreamy Halt For Every Traveler In 2022
---
Planning your holiday but confused about where to go? These travel stories help you find your best trip ever!
---
6. Sumi Town Baptist Church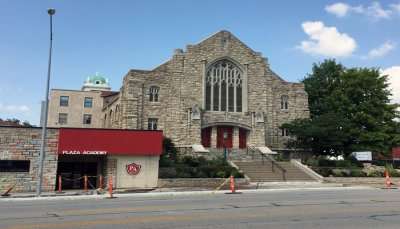 The Sumi Town Baptist Church is one of the most popular sightseeing spots in Dimapur. It is located very near to the main city and is a walkable distance if you know the route around or have someone to guide you along. One of the most important attractions there is a Children's Music Festival that they organize. It is a hit not just among the locals but visitors from around the world as well. It is a very peaceful spot where you can simply just sit and worship Lord Jesus without any issues. It is considered one of the most sacred spots in the entirety of Dimapur. The church is one of the best experiences of Dimapur sightseeing tours.
Location: Diphupar, 4th Mile, Dimapur, Nagaland 797115
Timings: NA
Entry Fees: No entry fee
7. Shiva Temple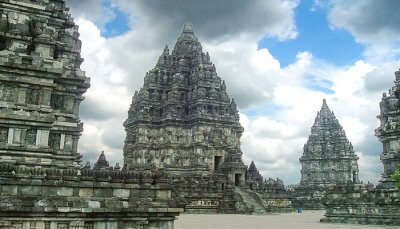 Another popular religious place to visit in Dimapur is the Shiva Temple which is located in the village of Singrijan. Dimapur is the ideal destination to spend summer holidays in India. It is said that the temple was established by the villagers back in the year of 1961. There are several stories and facts associated with this temple. As per the stories and some legends, it is said that one village went to the Rangapahar Reserve Forest where he got hold of stone to sharpen the knife that he was carrying along with himself. When he was sharpening the knife on the stone, he could witness some liquid pouring out of it. Later, when he was dreaming at night, he found out for a fact that it was Lord Shiva which led to the worship of Lord Shiva and hence, setting up the temple as well.
Location: Civil Hospital Colony, Dimapur, Nagaland 797112
Timings: 6:00 am to 5:00 pm
Entry Fees: None
Surajkund Mela 2022 In Faridabad: The World's Largest International Crafts Fair
8. Rangapahar Reserve Forest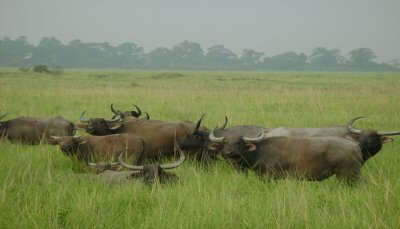 Apart from the Nagaland zoological garden, the Rangapahar reserve forest is also quite a popular sightseeing spot that witnesses the tourists rushing every year and amongst the best 43 places to visit when traveling to North East. It is not just known for its wildlife and the fauna but is also quite a popular sight to explore the flora which includes a wide range of medicinal plants as well. In addition to that, you also get to experience the wide range of birds that flock in this reserve. If you are into bird watching, this is the perfect spot for that. The medicinal plants that are found inside the forest are preserved and used for making medicines. Some of the popular animals that are likely going to see include bear, deer, wild goat, chitals, etc. This is one of the most interesting places to visit in Dimapur for adventure enthusiasts.
Location: Rangapahar Reserve Forest – Dimapur India
Timings: 8:00 AM – 8:00 PM
Entry Fees: NA
9. Nagaland Science Centre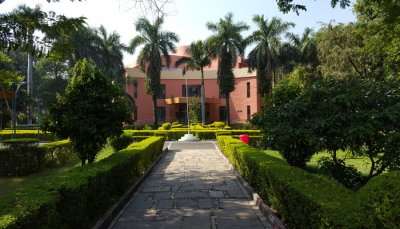 If you want to bring out the nerd from within you, visiting the Nagaland Science Centre is an absolute must. Much like all the other science centers in the other states in India, even this one was developed to enhance the extensive knowledge of science without any kind of further complaints. Apart from the basics of science and the general knowledge that you need, you will also find a wide range of galleries that are worth visiting and exploring. Some of the most popular galleries include the Fun Centre, the Children's corner and Our Senses. The place is included in almost all the Dimapur sightseeing tours.
Location: Super Market Ln, Half Nagarjan, Dimapur, Nagaland 797112
Timings: 10:00 am to 4:00 pm
Entry Fees: INR 15
 15 Captivating Honeymoon Destinations In North East India To Cover In 2022
10. Khekiho Memorial Park
Another popular site to visit and explore in Dimapur has to be the Khekiho Memorial Park. It is located very near to the Nagaland Cricket Stadium and the Yimchunger Aso making it amongst the best places to visit in Nagaland. The park was developed to commemorate the contributions of the popular Late MP Lt. Shri Khehiho Zhimomi, hence the name. Apart from the tourists, the park is also quite a popular site for the locals to visit around and explore. The park is filled with activities for you to do and indulge in without many thoughts. You can simply just stroll and take in the surroundings or if you want, you can also indulge in some of the buzzing activities happening around. You can visit the park almost anytime as they don't have any kind of rigidity when it comes round to the timings, which is quite amazing. This is one of the most unique places to visit in Dimapur.
Location: Dimapur, Nagaland 797115
Timings: 24 hours
Entry Fees: None
11. Intanki Wildlife Sanctuary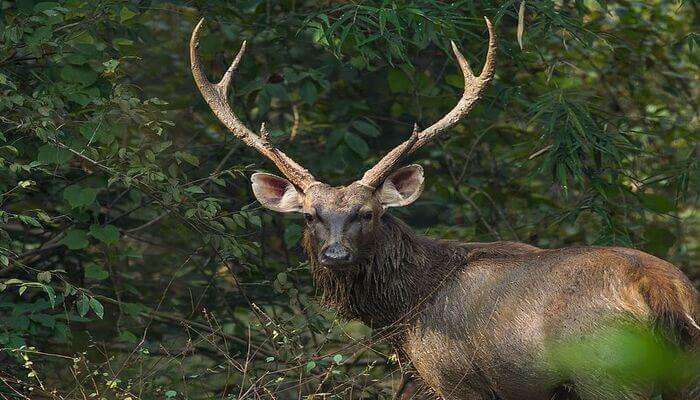 It is one of the most popular tourist attractions of Dimapur. Located 35 km from Dimapur, it is without a doubt the most intriguing places to visit to capture the intrinsic sights of the magnificent animals and other species who seek shelter here. Blessed with ample greenery, this sanctuary is home to several wild animals like tigers, elephants, mongoose, sloth bear, python and more. An ideal haunt for wildlife enthusiasts, this sanctuary is frequently visited by tourists and locals alike.
Location: Peren, Nagaland 797110
Timings: Open all day
Entry fee: NA
 54 Best Places To Visit In India In Summer 2022 To Escape The Scorching Heat
12. Hong Kong Market
If you're looking for a shopping expedition in Dimapur, the Hong Kong market in Dimapur is a shopper's delight that comes with plenty foreign goods at a cheap rate. The market has goods that are mainly imported from Thailand and Myanmar. The market has all the necessary items you need from apparel to gadgets. This is one of the most exciting places to visit in Dimapur for shopaholics.
Location: Police Colony, Dimapur, Nagaland 797112
Timings: 10:00 AM – 9:00 PM
Entry fee: No entry fee
Dimapur is more than just what you see or hear about. Given there are so many underrated and unexplored spots around, it isn't a surprise at all that you do get to explore a lot more than what you would imagine while you are there. If you are planning to visit, having your itinerary planned is always a good option and we hope that these places that we have shared with you will find their place there. So, plan a trip to Nagaland and have a soul-stirring vacation.
For our editorial codes of conduct and copyright disclaimer, please click here.
Frequently Asked Questions About Places To Visit In Dimapur
What is the city of Dimapur famous for?

Apart from being the largest city in Nagaland, the main factor that popularised this city is the craft village. There are so many workshops and so many amazing artisans working that will end up taking your breath away.

What does the name of Dimapur mean?

The word Dimapur is derived from a kachari word in which Di means water, ma stands for large, pur stands for a city which often stands and explains Dimapur as the big river city. People also often refer to as the "people of the river valley."

What can be called Dimapur – rural or urban?

When it comes to judging whether or not Dimapur is rural or urban, it is quite a tough call. Statistics suggest that 47.7% of the citizens there stay in the rural region, so around 52.13% reside in the urban part.

Is it safe to travel to Dimapur?

Dimapur doesn't have a bad track record when it comes to safety. Even then, it is always best suggested that you stay alert.

How to travel between Dimapur and Kohima?

For those wanting to travel to Kohima from Dimapur, you can take a direct train from the Dimapur railway station. You should book the tickets beforehand.

Which year was the Dimapur district created?

For those who are inquisitive, the Dimapur district was created back in December 1997. It is the eighth district of the state.

What is the distance between Dimapur and Imphal?

The distance between these two cities is 79.2 pretty good miles. If you wish, you can even book a car and just go out on a road trip.

How far is the distance of Dimapur from Guwahati?

The distance between Dimapur and Guwahati is quite a lot, around 278 km. The one means of transport is taking the trains but since the rush is more, you should make all the bookings before.
---
Looking To Book An International Holiday?
People Also Read
Places To Visit In Uttarkashi Places To Visit In Panchgani Places To Visit In Thekkady