A holiday destination unlike any other, Hawaii is a major attraction worldwide not just for family getaways and honeymoon retreats, but also for groups of friends looking for endless parties and entertainment. Well known as a haven for beach lovers, Hawaii never disappoints the average traveler, majorly owing to the myriad places to visit in Hawaii that makes sure one ends up having the best vacation of their lives!
Let's look at some of the best islands to visit there and all the top places you can visit inside those islands.
Places To Visit In Hawaii
The State of Hawaii is an archipelago of eight islands. The seventh island is privately owned and is used mainly for raising livestock. The eight largest island is uninhabited and it was used by the US Military as a target, hence access is prohibited. But the six islands of Hawaii have some of the best beach holiday destination each offering several activities, perfect shores, and an excellent cuisine. And they make the best places to visit in Hawaii in October. Check out the following top 16 places to visit in Hawaii.
Places To Visit In Maui Islands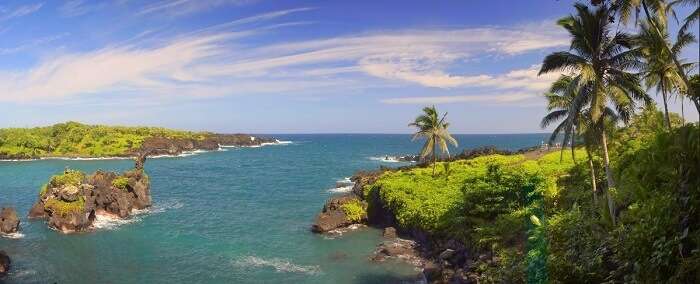 Pristine beaches, lovely peaks offering a panoramic view of the island, delectable Hawaiian cuisine, and a relaxed ambience make Maui the best island to visit in Hawaii. It's the perfect hideaway for the first timers as well as for those visiting frequently for a laid back vacation.
Best time to visit: April to May and September to November
Top attractions in Maui Islands:
1. Haleakala National Park
It offers the most spectacular sunrises and sunsets which is why travelers visit the Haleakala Visitor Center early in the morning to experience these breathtaking sights. The Park is also famous for its stunning Mars-like red desert landscape, rock gardens, cascading waterfalls, and winding streams.
2. Road to Hana
It is a remote village in one of the most isolated parts of the island filled with lush greenery and gardens. The road leading to the village is the greatest attraction here.
3. Kaanapali Beach
It's one of the best places to visit in Maui Hawaii and the finest beach on the island. The Beach also has the best resorts and hotels in the island.
 Hawaiian Islands Guide: For A Surreal Holiday In The Lap Of Nature
Places To Visit In Hawaii Big Islands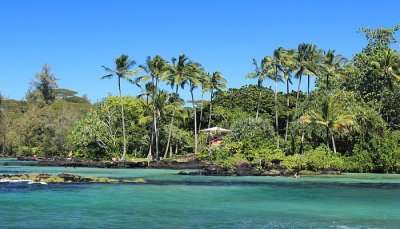 The largest of the Hawaiian Islands, Big has many attractions that are just waiting to be explored. The Big Islands have everything from volcanic mountains, luxurious resorts, white sandy beaches, to extensive golf courses. It is one of the best places to visit in Hawaii for honeymoon. It is also the best island to visit in Hawaii for first time.
Best time to visit: September to May
Top attractions in Hawaii Big Islands:
4. Hawaii Volcanoes National Park
This Park is home to two active volcanoes – Kīlauea and Mauna Loa. Millions of tourists visit this Park each year, making it the most visited active volcano in the world.
5. Magic Sands Beach
This beach is an excellent place for snorkeling and swimming. The magic lies in the sand that disappears with the tide leaving a rocky shore.
6. Mauna Kea
Mauna Kea has the highest mountain with the Mauna Kea Observatory on the top. The summit is covered in snow year-round and is open for skiing from December to May.
7. Parker Ranch
Parker Ranch is the largest cattle ranch in the United States and is one of the best places to visit in Kona Hawaii.
15 Resorts In Hawaii To Add A Dash Of Luxury To Your Hawaiian Vacay
Places To Visit In Kauai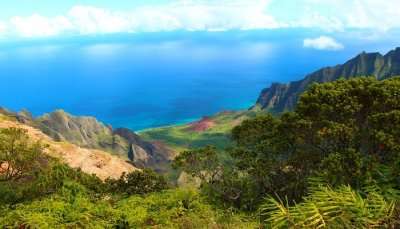 Also well known as Garden Island, Kauai Island is a great place for nature lovers. Kauai offers the best opportunities for snorkeling, kayaking, ziplining, and hiking. We have listed the various places to visit in Kauai Hawaii below.
Best time to visit: September to November and April to June
---
Planning your holiday but confused about where to go? These travel stories help you find your best trip ever!
---
Top attractions in Kauai:
8. Na Pali Coast
Dramatic mountain scenery, hanging cliffs, waterfalls, and lush greenery encompass the magnificent Na Pali Coast. The best way to explore this coast is by boat or helicopter. Na Pali Coast is also great for nature walks and trekking.
9. Waimea Canyon
One of the most scenic canyons, Waimea Canyon features red soil, lush green forests, meandering streams, cascading waterfalls, and black volcanic rocks.
 Here's What To Expect From A Honeymoon In Hawaii
Places To Visit In Oahu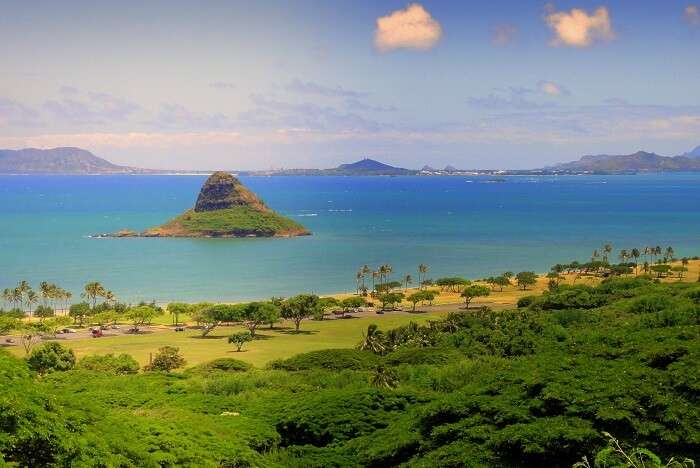 Oahu Island has some of the most beautiful places to visit in Hawaii in march. From beautiful white sandy beaches to the vibrant attractions of Honolulu, Oahu Island has it all. Honolulu is the most visited city in this island.
Best time to visit: April to June and September to December
Top attractions in Oahu
10. Iolani Palace
Hawaii's most historic building and the home of the last monarch of Hawaii, Iolani Palace is the only palace in the United States and one of the best places to visit in Honolulu Hawaii.
11. USS Arizona Memorial at Pearl Harbour
This memorial is one of the most visited tourist places in Oahu Islands. It is a sobering experience and the Center offers visitors a tour of the WWII submarine USS Bowfin.
12. Waikiki Beach
This beach is one of the most popular beaches in the world and it is one of the best places to visit in Oahu Hawaii. Waikiki Beach is perfect for snorkeling, surfing, canoe paddling, boogie boarding, sand combing or just getting a tan and marvel at the setting sun.
 10 Essential Tips For Island Getaways That You Can't Ignore!
Places To Visit In Lanai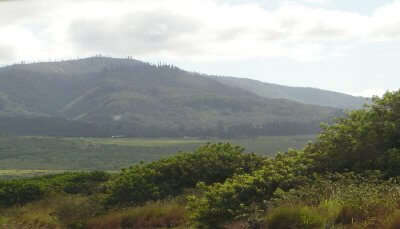 Lanai was once well known as the Pineapple Island as nearly the entire island was used for pineapple plantations. This island is perfect if you are looking for some solitude and undisturbed beaches.
Best time to visit: July to September
Top attractions in Lanai:
13. Gardens of the Gods
This vast expanse of rock formations with red and earthen hues is a perfect example of nature's creativity. Every rock scattered about seems to have been placed by hand.
14. Hulopoe Bay
Hulopoe Bay has been ranked as one of the top beaches in the United States. This is one of the best places to visit in Hawaii with family. So, plan a Hawaii vacation with toddler and head to this place.
 11 Best Destinations For Snorkeling That Bring Out The True Aura Of Underwater Beauty
Places To Visit In Moloka'i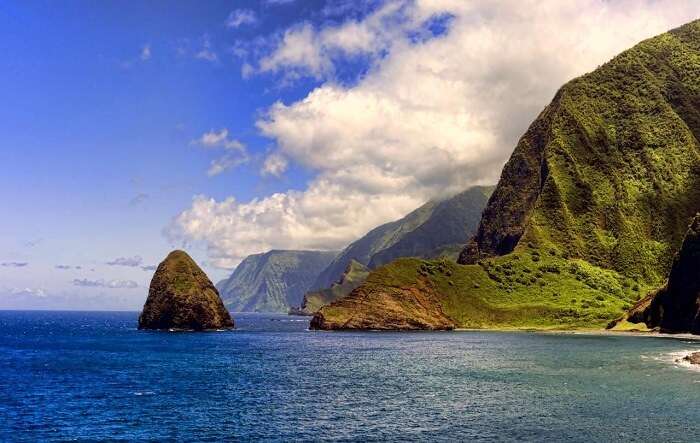 Moloka'i has the world's highest sea cliffs and major attractions include volcanoes and the historic park, Hansen's Disease Settlement.
Best time to visit: May to October
Top attractions in Moloka'i:
15. Kamakou Preserve
Kamakou Preserve is a rainforest habitat for Hawaii's endangered species of flora and fauna. The area is an important source of water for the Molokai Island.
16. Sandy Beach
This is a beautiful swimming beach with the clearest water on the island. The reef offers great snorkeling opportunities.
 10 Destinations In U.S.A For That Perfect American Honeymoon
So, there are much to explore in Hawaii islands if you an ardent explorer of spectacular beaches. Check out the curated list and details about the islands to know about Hawaii. Excited much for a wonderful trip to Hawaii? pack your bags and book your own Hawaii adventure from TravelTriangle and make the most of your vacation. Hurry!
For our editorial codes of conduct and copyright disclaimer, please click here.
Frequently Asked Questions About Places To Visit In Hawaii
What are the best places to visit in Hawaii in August?
There are many astonishing places to visit in Hawaii. Some of the best places to visit in Hawaii in August are Maui, Honolulu, Oahu and more.
Which are the best places to visit in Hawaii for your honeymoon?
If you are planning to visit Hawaii, you can consider to add some of the beautiful islands to your checklist. Some of the best places to visit in Hawaii for a honeymoon are big islands, beaches and many more.
Where do the tourists prefer to visit in Hawaii?
Tourists love to visit the Diamond He0ad State Monument and Waikiki Beach. Waikiki is a wonderful oceanfront beach and home for big resorts, entertainment, dining and shopping hub.
What is the most beautiful island in Hawaii?
Kauai is one of the most beautiful islands in Hawaii. Lush Valleys, jagged cliffs, and spectacular beaches, these are what makes Kauai Island, the most visited place in Hawaii.
Which is the affordable Hawaii Island to visit?
Oahu is one of the most affordable islands in Hawaii. One can explore the island with a total cost of 2625 dollars.
---