If you are planning for a tour to Illinois then you are at the right place. The reason behind this is that Illinois is a place with a lot of important locations in the USA. This place also entertains a large number of tourists all over the year. Illinois is the home to major sports and is also a cultural center as well. Thus, it is important to check out all the famous places to visit in Illinois.
19 Places To Visit In Illinois
So you're going to Illinois, but where exactly should you head to and what all cities should you visit? Here is an exhaustive list of some places you must visit in the land of Lincoln on your US trip:
1. Chicago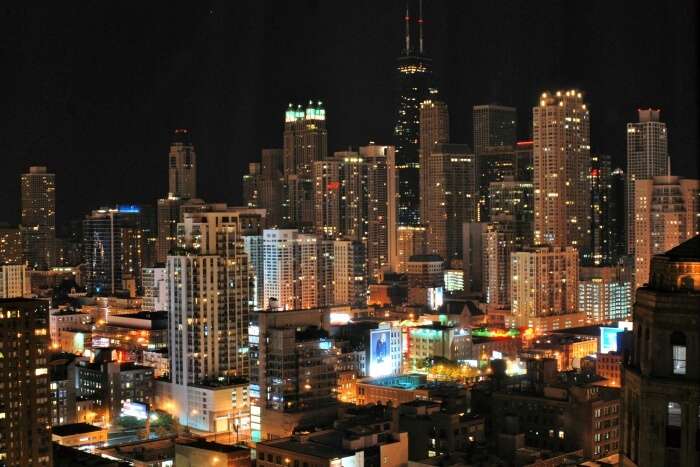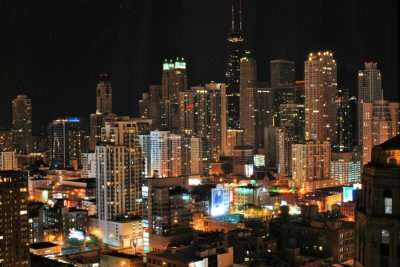 Image Source
Many of you might already know this place and also the reason why it is famous for, but for the people who are not familiar to it, here is the story. Chicago is the third largest city in the country of US. And the reason why it has a large number of tourists is that of the amazingly awesome locations. And this place is also one of the best places to visit in Illinois. The location of Chicago is on the west side of Lake Michigan. If you love beaches and beach fronts then this place is it for you. This is among the popular Illinois vacation spots. You can refer Chicago travel guide for more details.
Best time to visit: May-June, September-October
Attractions: Navy Pier, Millenium Park, Wills Tower
12 Most Luxurious Villas in USA For Your Next Family Vacation In 2022
2. Springfield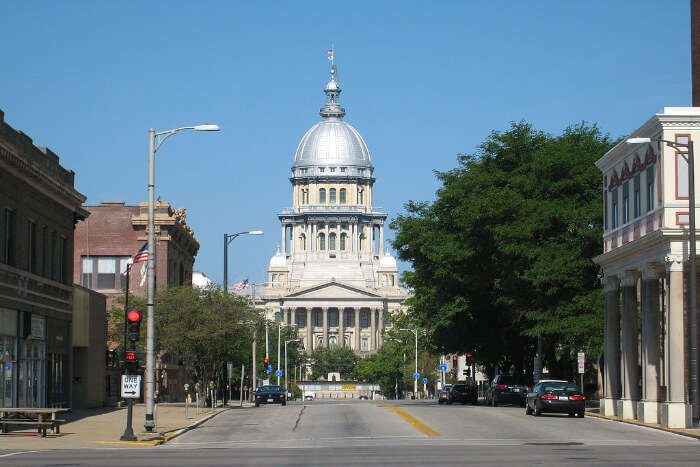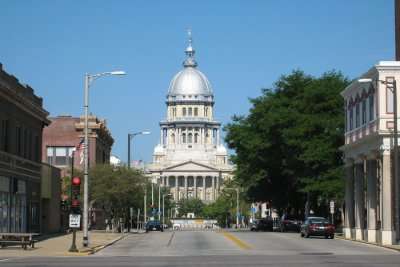 Image Source
The state capital of Illinois is Springfield. This is the birthplace of America's 16th president who is Abraham Lincoln. And most of the tourism at this place depends as well as focuses on this great man and people who come here, visit Lincoln's home, Abraham Lincoln presidential library and many places named after his name. and you will also get a chance to see some unique places to visit in Illinois as you will find many Lincoln pantomimes as well.
Best time to visit: April-June
Attractions: Lincoln Monument Association, Abrahim Lincoln Presidential Library
3. Evanston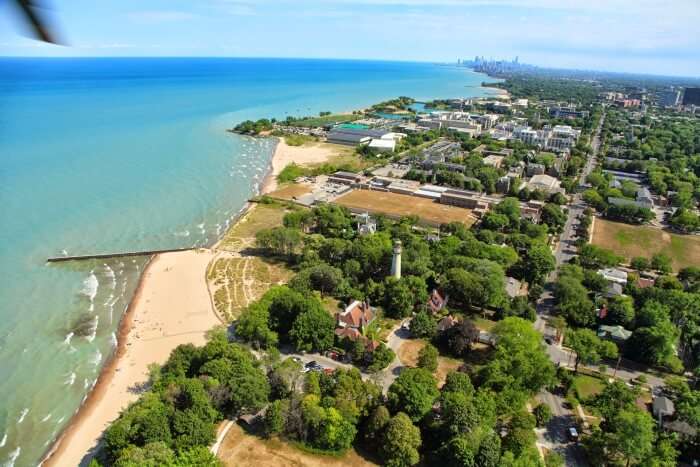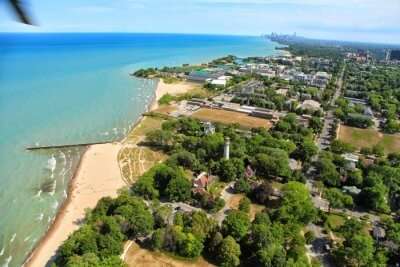 Image Source
Are you a big foodie and also a person who likes to watch movies and stuff then this place is a center for all these things. There are many theatres and also a ton of restaurants. This place is also the home to the historic Grosse Point lighthouse and you can go for an Illinois sightseeing at this place. And one more thing that this place is also Illinois point of interest. And in addition to that, all the amazing places here makes it one of the nicest places to visit in Chicago.
Best time to visit: May-July
Attractions: Block Museum of Art, Baha'i House of Worship, Gross e Point Lighthouse
10 Thrilling Water Parks In USA To Pamper That Child Within You
4. Rockford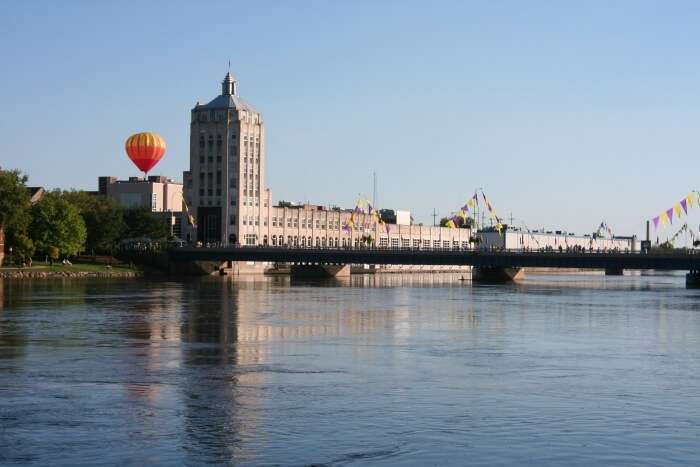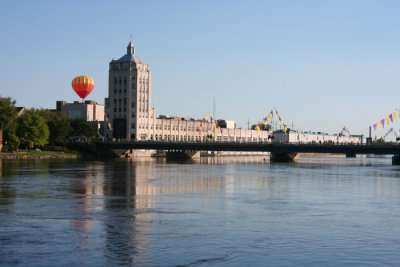 Image Source
This place is the 2nd largest city in the state of Illinois, after Chicago. This place also has a great area of open space that might be somewhere near 20,000 acres. This can also be the places to go to Illinois for the weekend if you live somewhere near. This place also adds up much more beautiful if you visit USA it in winter, so sometimes just think of this place when you discuss places to visit in Illinois in winter. There are many wild cats that you can see like Amur leopards and also the Sumatran tigers.
Best time to visit: December for skiing
Attractions: Burpee Museum of Natural History, Anderson Japanese Gardens, Rock Cut State Park
5. Galena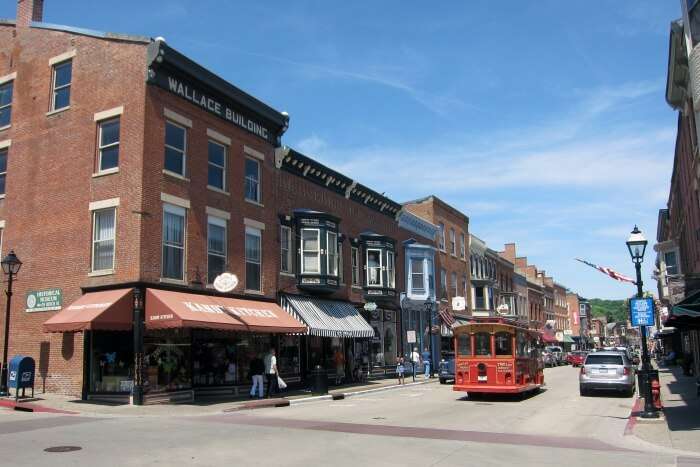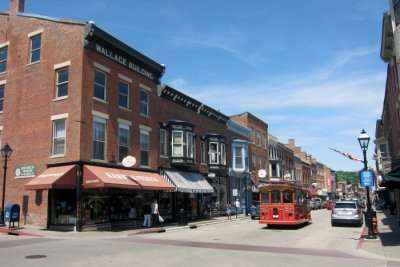 Image Source
The place is the smallest city situated in the northwestern corner of the state of Illinois. Regardless of being small it also has a lot of amazing architecture and is also famous for it. There are many vistas that probably make it the most scenic places in Illinois. When you visit this place, you can see go on a shopping spree as well. As a matter of fact, even a type of mineral is named after this city.
Best time to visit: Late spring
Attractions: Ulysses S. Grant Home, Blaum Bros. Distilling Co.
10 Best USA Hotels For A Relaxing American Vacation
6. Bloomington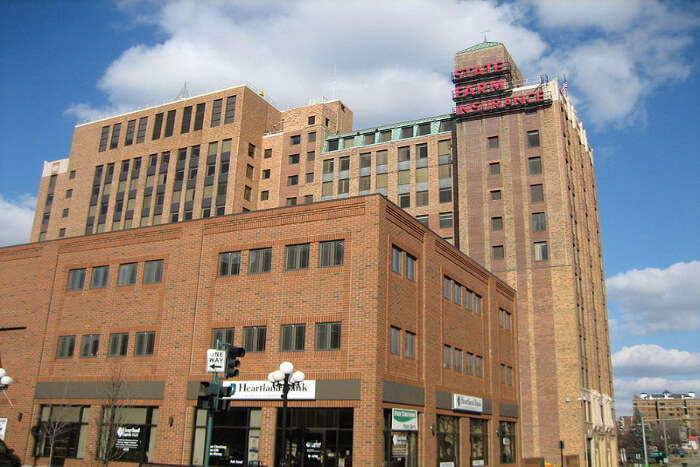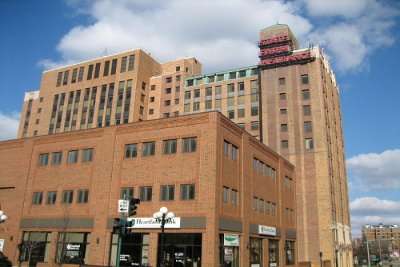 Image Source
Bloomington is the 12th largest city in Illinois. As with many other cities it also has a sister city, so, let's not get into its biography and instead speak or know about the places you can see there. When you go there you will have nearly 44 parks and also 3 golf courses so, never just forget to take your golf set with you. all the places here make this city exciting and also the awesome places to visit in Illinois. You can also take your kids to the small but the fascinating zoo's in the place.
Best time to visit: April-October
Attractions: Lake Monroe, McCormick's Creek State Park, WonderLab Science Museum, Oliver Winery
7. Starved Rock State Park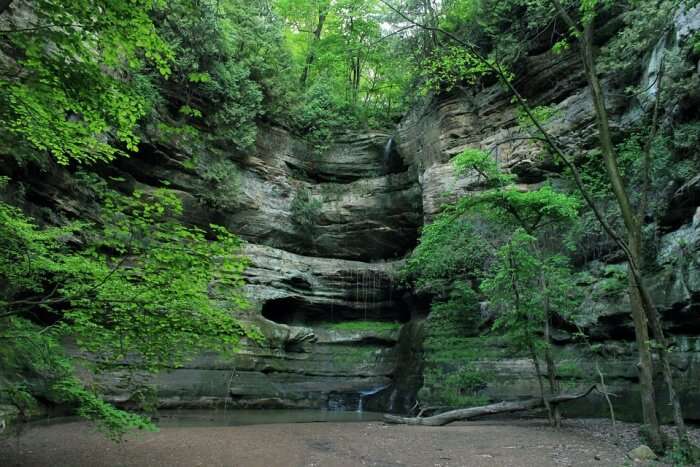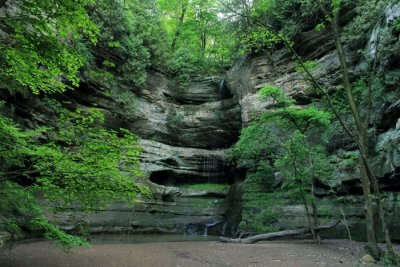 Image Source
This place also has many amazing natural attractions and also is a place that is visited by people very frequently. And this is also a place that has many hidden places in Illinois. It has a lot longer distance from Chicago that can be near to 100 miles. When you visit this place, you will get a perfect tint of real nature and will surely be amazed by it. So, if you are a nature lover then you must think of visiting this place.
Best time to visit: crowded in spring, summer and fall
Attractions: French Canyon, Saint Louis Canyon
33 Largest Zoos In The World Where You Can Spot The Rarest Fauna And Have Ultimate Fun In 2022
8. Quincy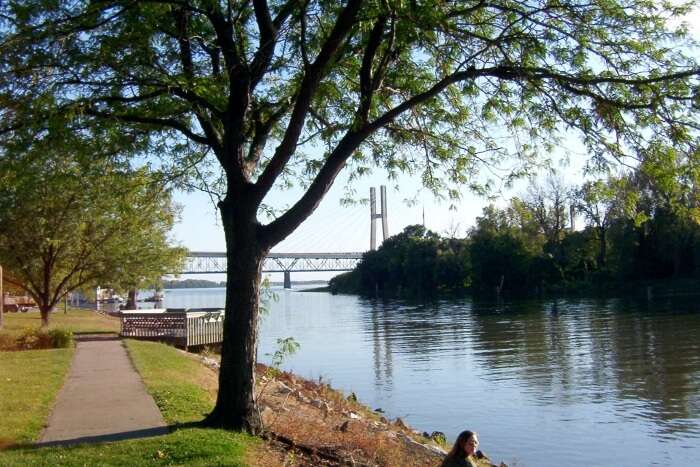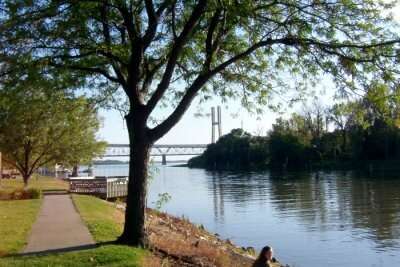 Image Source
The location we are seeing here is a fabulous location that is located in the bluffs that just overlook the river that is named Mississippi, you probably might know this place if you live somewhere near this. The place is also the places to see in Illinois and also is the major stop point of the underground railway. The traditional German-style is also a reason that makes this place an amazing place to see and also has a great history of itself. One awesome thing here is the annual film festival.
Best time to visit: May-September
Attractions: John F. Kennedy Presidential Library and Museum, Boston Harbor Islands National Recreation Area, Blue Hills Reservation
9. Elmhurst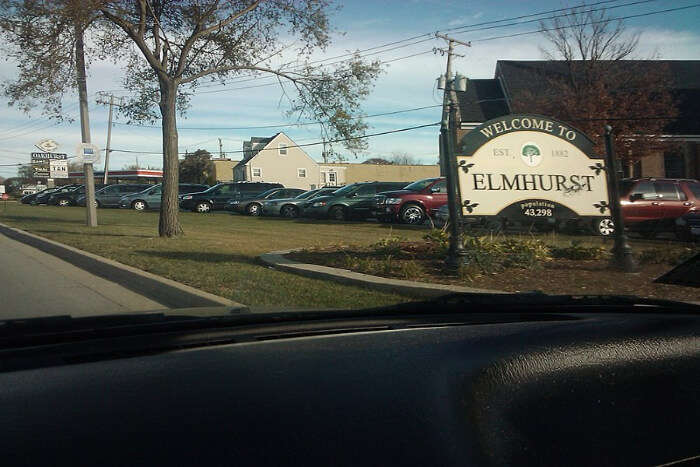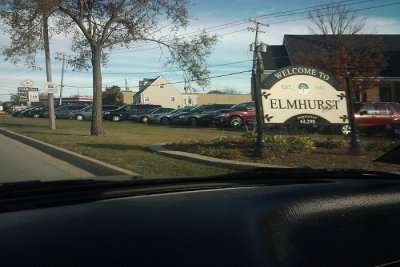 Image Source
This place is the western suburb of Chicago, and keep listening to the population of this place is somewhere near the number 45,000. If you like stuff that includes art then the art museum can be a place which you will visit first. One stunning thing about this museum is that it holds classes for adults as well as children. This place has a lot of shopping spots where you can shop whatever you want.
Best time to visit: June-September
Attractions: Lizzadro Museum of Lapidary Art, Elmhurst Art Museum, Safari Land
Clubbing in Manhattan Or Bowling In Brooklyn: Enjoy The Exciting New York Nightlife
10. Alton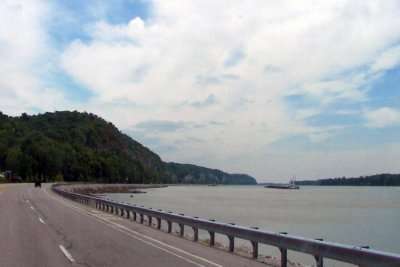 Image Source
The place featured here is about 15 miles from the north of St. Louis. And don't think that it is not part of the place because this has been considered to be part of its greatest metropolitan cities. This is also the place which is known as the limestone bluffs along the Mississippi River. When you take a ride along the river you will surely feel it like the best places to visit in Illinois. Not only that but you can find some educational stuff that are museums etc. This is also one of the best places to celebrate new year in the world.
Best time to visit: May-September
Attractions: Jane Austen's House Museum, King's Pond, Alton Gardens
11. Lincoln's Tomb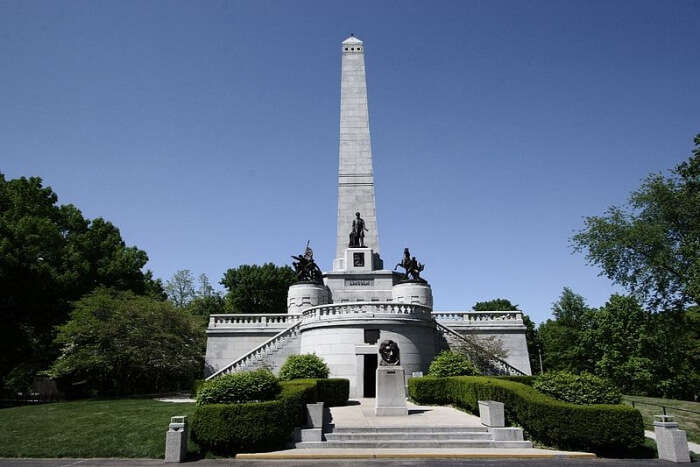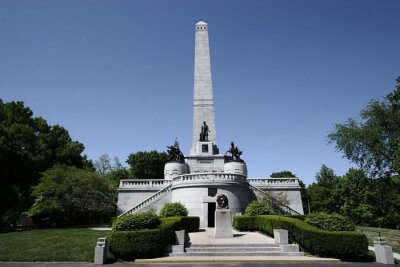 Do you still remember me speaking about Abraham Lincoln's birthplace if you do, then this location we are talking about is a bit similar to it because this place is also related to that person? This place is an Oak Ridge Cemetery and if you would like to visit this place then it is open for all of you all year long too. And he is a great person there are many people visiting the place and is also the top places to visit in Illinois.
Best time to visit: April to December
Attractions: Historical site
8 Best Villas In Las Vegas For A Luxurious Stay In This Bling City
12. Shawnee National Forest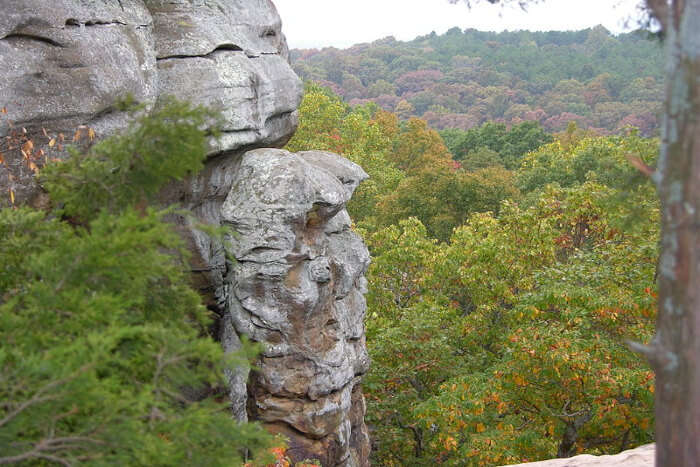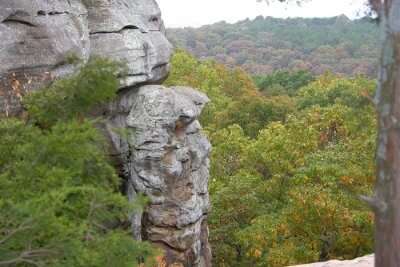 The Shawnee national forest is one of the amazing places to visit in southern Illinois rolling hills. The rocks formed at this place are very unique by shape and are really very amazing. It also covers a large area that can be up to 268,000 acres. And if you are a person who loves, lives and can die for hiking then this place can be the most preferred place of yours and even if you don't like it you can go with some other stuff.
Best time to visit: Throughout the year
Attractions: Greenery, exotic flora and fauna
13. Mississippi Palisades State Park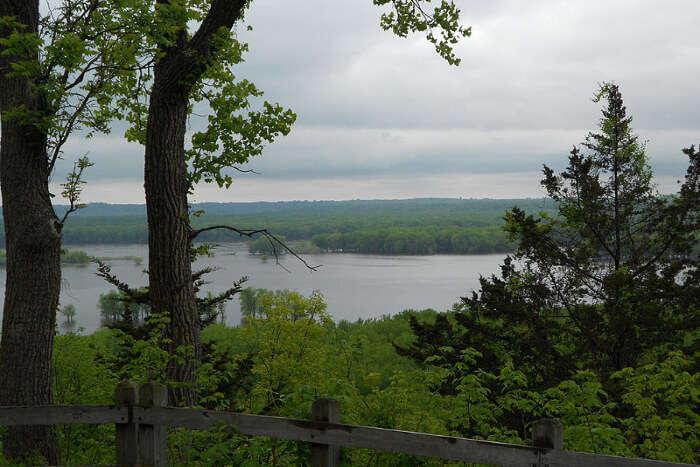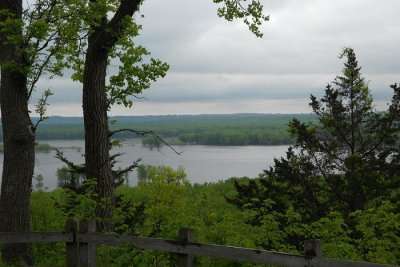 This is dense as well as an enjoyable place where you can go. And is also covered with a lot of trees and other stuff which will make you amazed for sure. Not only the greenery and other natural things this park is also rich in the great American history and also has many historical things you can see. You will also find some kinds of animals in this amazing place.
Best time to visit: Throughout the year
Attractions: Historical site, greenery, exotic flora
10 Dazzling Beaches In Las Vegas That Beach Bums Wouldn't Want To Leave
14. Grant Park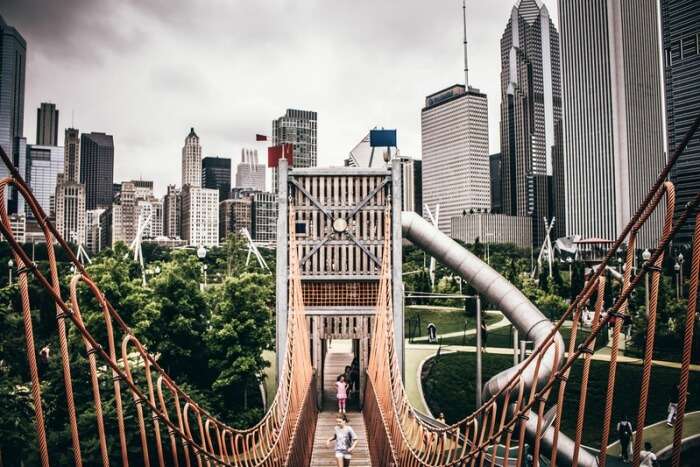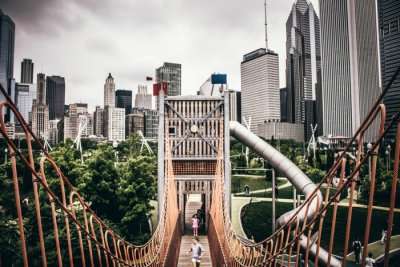 Grant Park has a very large area covered with the greenery and some other enjoyable stuff. Its total area is 319 acres and is situated in the heart of Chicago. In addition to it you can also see many museums nearby and probably you can do anything you wish for and can also enjoy till the extent of your hearts and minds.
Best time to visit: July to March
Attractions: Lush green ambiance, refreshing vibe
15. Cahokia Mounds State Historic Site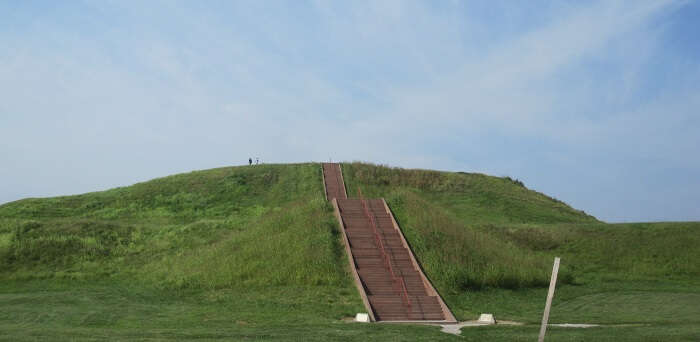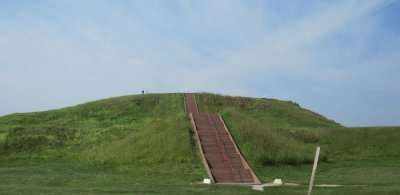 One of the largest and most complex archaeological sites in the whole United States, Cahokia Mounds was home to the Mississippian people during 600-1400 A.D. You will find huge mounds where the population of Mississippi once used to live. If you want to know more, you can visit the museum where you will find informational videos, artifacts, and information about the civilization of Cahokia's people.
Best time to visit: Throughout the year
Attractions: Vintage sights and museum
10 Best Boston Travel Tips Which Every Traveler Must Remember Before Visiting The States
16. Matthiessen State Park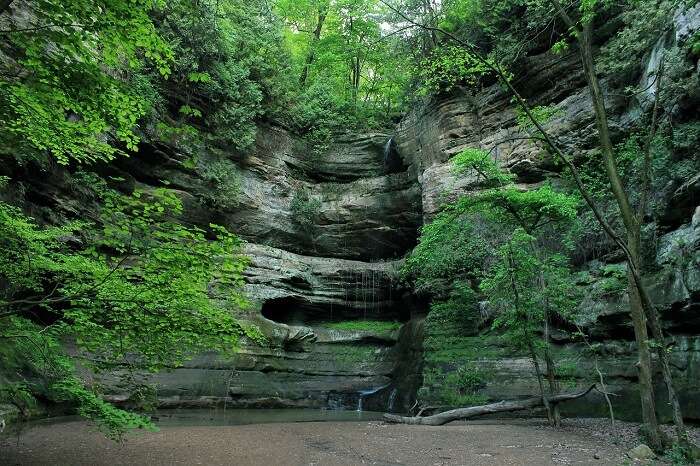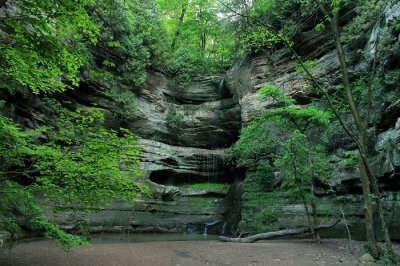 Spread across 1,70 acres of land, Matthiessen is a wonderland for nature lovers and adventurists. What makes this one of the best places to visit in Illinois during spring break. You will find enchanting waterfalls, beautiful canyons, and river streams falling into Vermillion River. The park is full of nature's bounty and hikers and bikers will have their share of fun exploring colorful sandstone walls and tall bluffs.
Best time to visit: Throughout the year
Attractions: Impeccable nature, enchanting waterfalls, beautiful canyons, and river streams
17. Tunnel Hill State Trail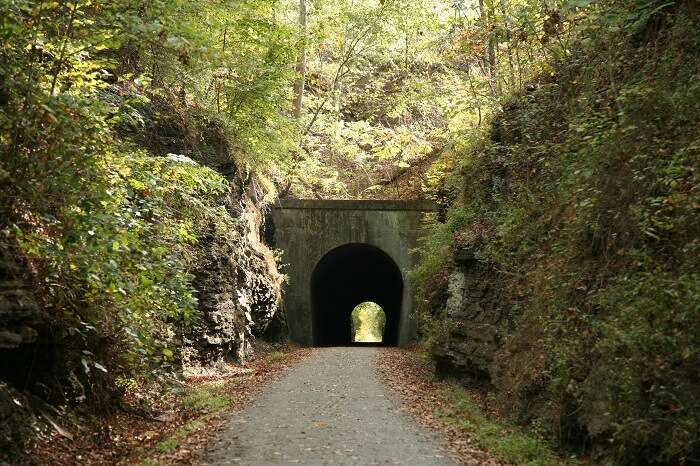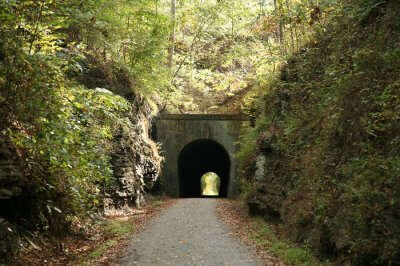 If you are an avid biker, then you are going to love visiting Tunnel Hills State Tail. It was originally a railway line which was created in the late 10th century. Get chills passing through a long tunnel while mountain biking. The whole surroundings seem picturesque and thrilling. If you have time and have a penchant for adventure, then you should definitely visit this place in Illinois. It is a remote area without any service. SO, bring along your supply of food and water.
Best time to visit: Throughout the year, avoid rainy days
Attractions: Picturesque surroundings and thrilling experience
8 Spectacular Hot Springs In Las Vegas Where One Can Dip Their Feet And Relax
18. Naperville Riverwalk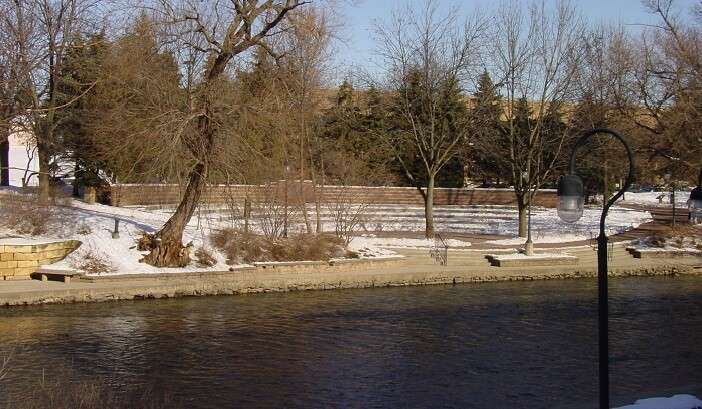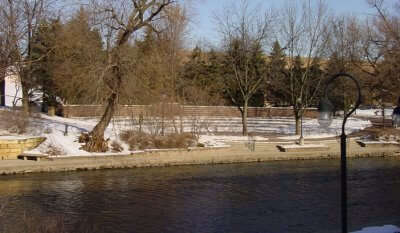 For those who wish to get somewhere quiet and calm should take a stroll by the Naperville Riverwalk. Dotted with fountains, artwork, and sculptures, this place makes one of the most scenic sites in Illinois. You will also find a cafe with an outdoor patio where you can enjoy beverages and comfort food. You may also rent kayaks and paddle boats for watersports activities or take your kids to JayCee playground.
Best time to visit: April to December
Attractions: Downtown Naperville, Naperville covered bridge
19. Peoria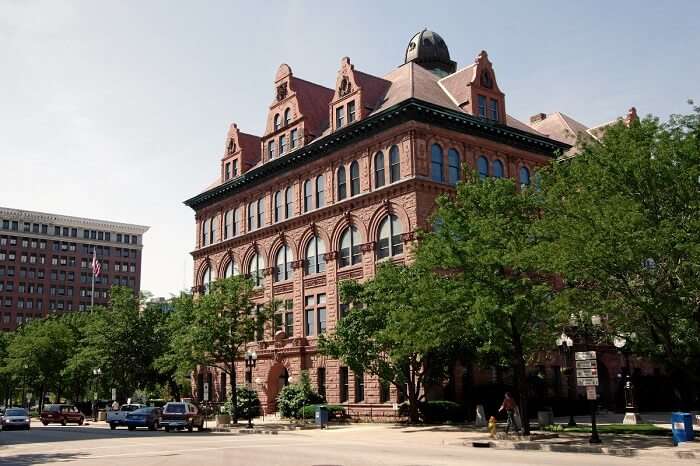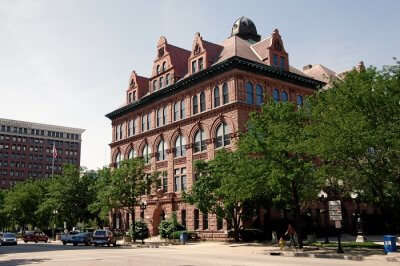 Located by the banks of the Illinois River, Peoria is a city founded by the French explorer Henri de Tonti. Why you would enjoy visiting this place is because it s located on the waterfront boating of beautiful river coast views. The city is also home to the popular American machinery giant, Caterpillar. So, you can also enjoy the simulation of giant earth movers and machinery during your visit.
Best time to visit: Oct-Nov, January
Attractions: Peoria Lake, Glen Oak Park, Peoria Lake, Glen Oak Park
20 New York Restaurants: The Culinary Capital Of The World (2022)
These were all the important places to visit in Illinois, particularly not all, but few. You can really enjoy a lot if you do visit all these places. This article is a mixture of historical places, places of greenery and cities of importance, making these some of the most noteworthy places to see on your vacation to the United States .
For our editorial codes of conduct and copyright disclaimer, please click here.
Frequently Asked Questions About Places To Visit In Illinois
Where can I take pictures in Illinois?
Anywhere and everywhere. Don't forget to bring your camera along. However, make sure that you are not doing anything unethical.
Where can I go on a road trip in Illinois?
Shawnee Hills Wine Trail, Cahokia Mounds, Starved Rock State Park are some of the places where you can take a road trip from Illinois.
What is the best city to visit in Illinois?
The following are among the famous cities to explore in Illinois – Chicago, Galena, Springfield, Arthur, etc. However, there are countless tourist attractions to explore in the region.
Which is the best park in Illinois?
Starved Rock State Park is considered to be the best state park that is located in Illinois. It features eighteen canyons of sandstone bluffs that were formed by ancient glacial melt water.
What is the most popular state park in Illinois?
The following are the famous state parks in Illinois – Fort Massac State Park, Clinton Lake State Recreation Area, Hennepin Canal State Trail, Illinois Beach State Park, Rock Cut State Park, etc.
People Also Read:
Places To Visit In Texas Places To Visit In Arizona Places To Visit in New York