The Venice Carnival is nothing less than a grand affair, held annually in the stunning Italian city we all love. This 2-week-long festival is about parades, concerts, markets, and of course the ornate Venetian masks. This is the time when the whole city gets into the festive mood and celebrate like there is no tomorrow.
If you can relate to a showstopper this festival is for you, as you get to steal the show with your attire. You can be as simple or as embellished as you please! This guide is here to let you know all the major and minute details of the extravaganza, right from what the festival is about to the entry charges. Know all about the Venice carnival history and Venice carnival facts fere.
Table Of Content
What Is Venice Carnival?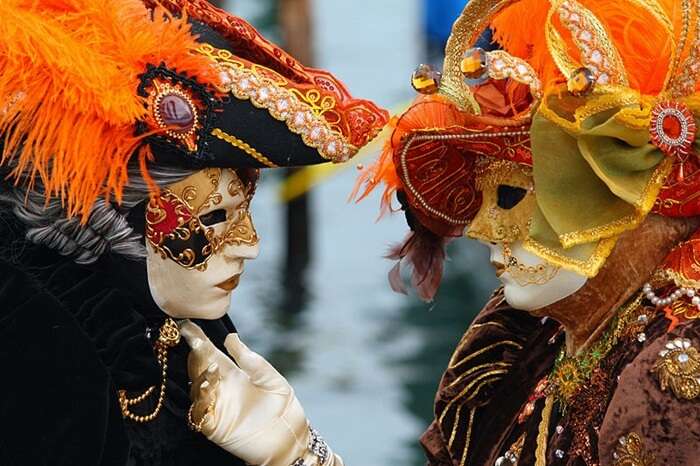 The extravagant Venice Carnival festival is indeed a legacy that's been around since 13th century. Though there was a time when a ban was imposed on masks and the carnival, during the Austrian conquest in 1798, the festivity was brought back in 1979. It did indeed work as a catalyst for tourism, and also gave a chance to give a fresh start to the celebration as most people had forgotten about the tradition. Today, the Venice Festival of masks goes on for good two weeks with many free events that are open for the public.
15 Things To Do In Venice For An Engrossing Holiday
Venice Carnival 2022 Dates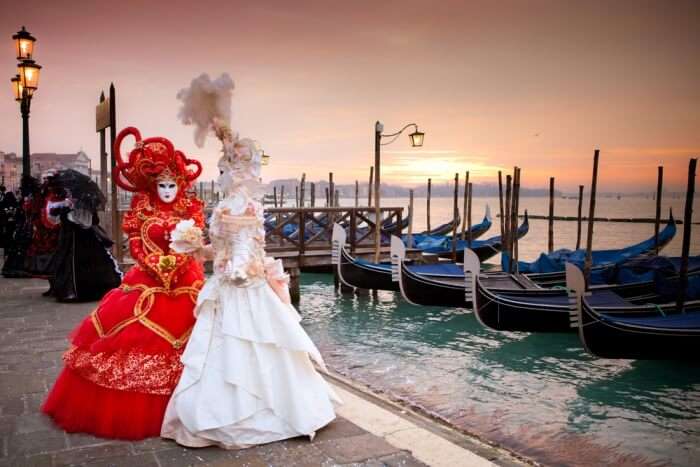 Here is the information you need for the Venice carnival dates in 2022 and all the events. The Venice Carnival 2022 will begin on Saturday, 12 Feb 2022 and will conclude on Tuesday, 1 Mar 2022. If you want to know when is Carnival in Venice is, then you must remember these dates.
 17 Best Honeymoon Destinations In Italy In 2022 For Madly-In-Love Couples
Venice Carnival 2022 Events And Highlights
Here's a list of all the top things to do and see at the carnival. Also, be it the Venice carnival masks, other Venice carnival activities or the fun competitions and performances on the streets, we bet it'll all take you by surprise.
Venetian Mask Competition: A Cultural Extravaganza 
Ice Skating: For A Fun-Filled Experience
Grand Masquerade Balls: The Essence Of The Carnival
Classical Concert: A Musical Treat 
Masquerade Pub Crawl: A Bar Hopping Experience
Street Performances: The Most Happening Spot
Private Event: Spend Some Time Together
1. Venetian Mask Competition: A Cultural Extravaganza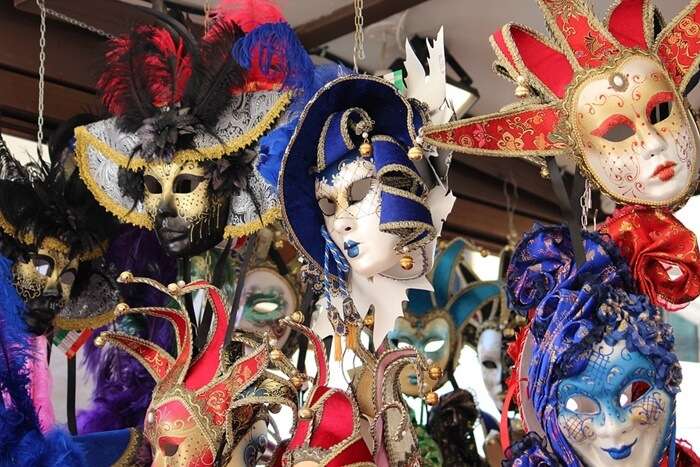 Since you already know the Venice Carnival is an extravaganza centred around masks, this should not indeed come as a surprise to you! The Venice Mask Festival Competition is held daily during the festival. All the competitors parade through the streets and on the stage. If you are travelling to Venice during this time with kids, there may as well be separate slots for the kids as well. You can stay updated regarding the same through the official website.
 Try These Top 8 Indian Restaurants In Venice To Get The Taste Of Real India
2. Ice Skating: For A Fun-Filled Experience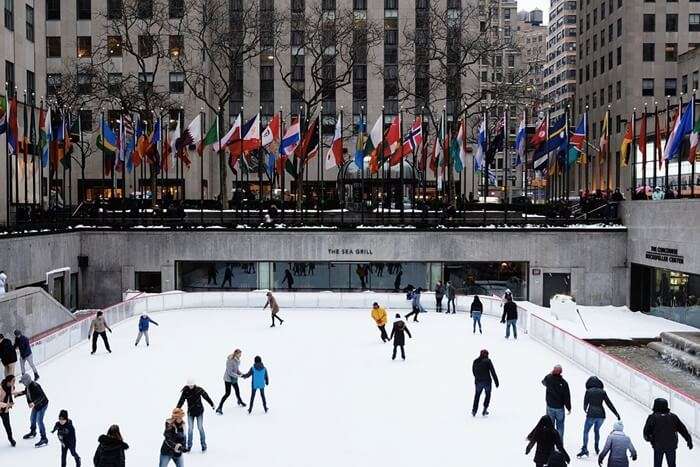 This might sound a little weird since Venice does not experience snowfall, but the ice skating experience during the Venice Carnival is very much possible. Held between 11 am till 9 pm, this is a daily activity and you can hire the skates on rent as well. The skating rink is set up at Piazza Ferretto and offers a fun-filled experience to visitors of all age groups. So take out some time from the Venice Carnival 2022 schedule and enjoy sliding and gliding on the ice.
3. Grand Masquerade Balls: The Essence Of The Carnival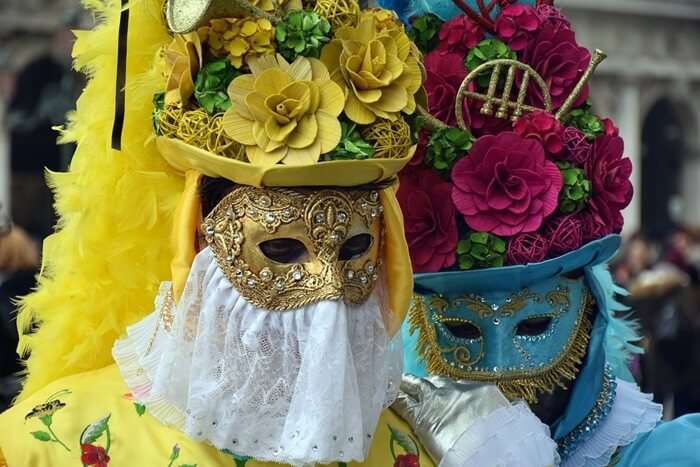 The masquerade parties and balls are the essences of the Venice Carnival. Organized in different venues across the city, each get-together has something special to look forward to. There are some with themes where people can flaunt their Venice carnival costumes, while some work without it. Live performances, DJs, and sumptuous food are just a few of the many highlights of the extravaganza. Venice Mask Festival is the best occasion to witness the  
 Venice Nightlife: 10 Best Experiences For Witnessing The Charisma Of The City At Night
4. Classical Concert: A Musical Treat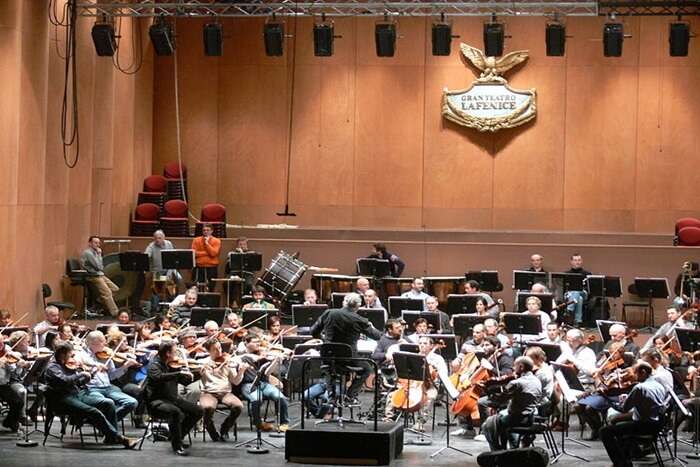 If you are a fan of classical music, you are in for a treat at the Venice Carnival, Europe. These concerts will let you live the Venetian world of music of the erstwhile era, through the performances of talented musicians. The group of artists performing are among the best ones in the world and will leave you in awe with their heart throbbing music and soul-soothing words.
5. Masquerade Pub Crawl: A Bar Hopping Experience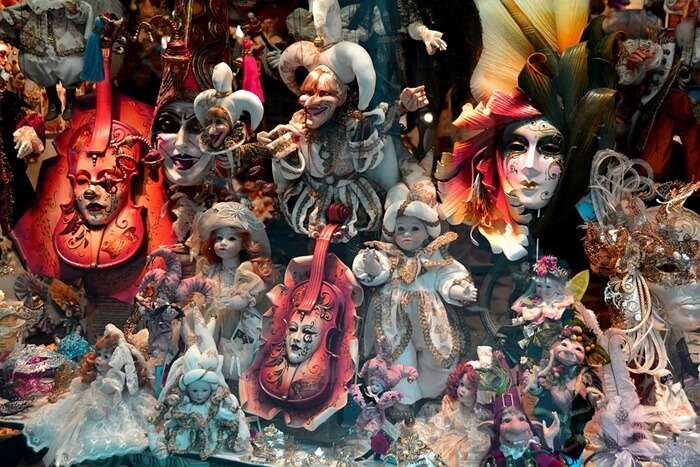 A bar hopping experience like none other, the Masquerade pub crawl is a fun way to enjoy the Venice nightlife.  You can opt for a guided tour, which generally starts from Ca' Rezzonico Museum at 5:30 pm. However, you must book in advance and wear an ornate costume with a mask. Since the pub crawl is for those above 18 years of age, you must carry your ID along.
 25 Venice Hotels To Make Your Stay Perfect On An Italian Sojourn
6. Street Performances: The Most Happening Spot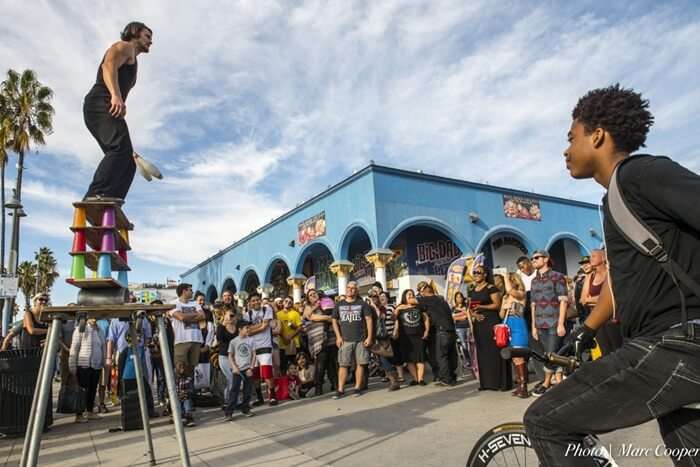 For someone who'd rather sit back and watch, there are many street performances arranged during the Carnival of Venice. There are parades, confetti, and so much more to look forward to during the whole Venice Carnival festival. The most happening spot surely is St Mark's Square (which also is among the top tourist attractions of Venice, so don't miss out on that at any cost. Make sure to carry your camera along if you wish to take the fun and memorable moments back home with you.
7. Private Event: Spend Some Time Together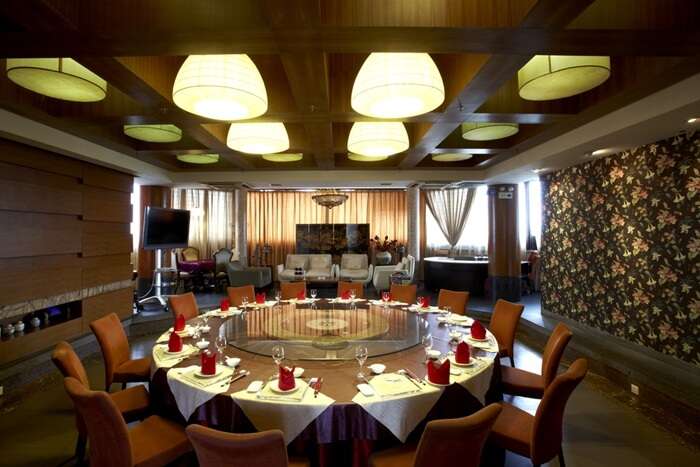 If you are a group of friends wanting to spend some time together, or if you are someone who wished for an unconventional wedding, this might be an ideal option for you. The organizers of the Venice Carnival, Venice Events have earned their name in hospitality, decor, catering, and everything that makes an event remarkable. So, this is a perfect Venice Carnival party to have with your close ones.
 10 Day Trips From Venice That Will Satiate Your Extra Wanderlust In 2022!
Things To Do During Venice Carnival
If you were wondering what to do in Venice during carnival, here is the answer! Venice Carnival is a major affair and there are a variety of interesting things that you can do during this time. Here are some of the most popular things to do during the Venice Carnival:
Carnival Pub Crawling: To Enjoy The Vibe
Best Mask Contest: The Focus Of The Carnival
Costume Contest: Flaunt Your Costume
Frittelle: Taste Fried Doughnuts
1. Carnival Pub Crawling: To Enjoy The Vibe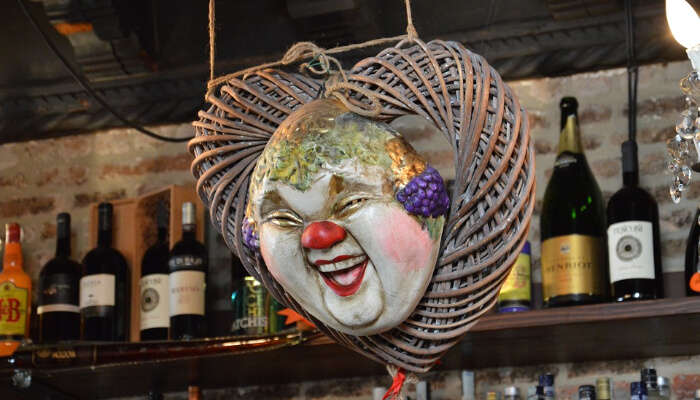 The masked balls that are organised during the event are usually very expensive. Costume pub-crawling is a cheaper and more interesting alternative to it. Explore various pub venues with your friends during this carnival in Venice 2022 to make the most of your visit. The festive mood adds up to your pubbing experience.
 This May Day, Venice Plans To Segregate Its Locals & Tourists For Ensuring Sustainable Tourism
2. Best Mask Contest: The Focus Of The Carnival
This is the official mask festival in Venice and if you are attending it, you must participate too. There's a daily mast contest organised at Piazza San Marco to find the best mask. And guess what, the entry is absolutely free. So make sure you do not miss it. Also, be there to spot a variety of interesting masks worn by people.
3. Costume Contest: Flaunt Your Costume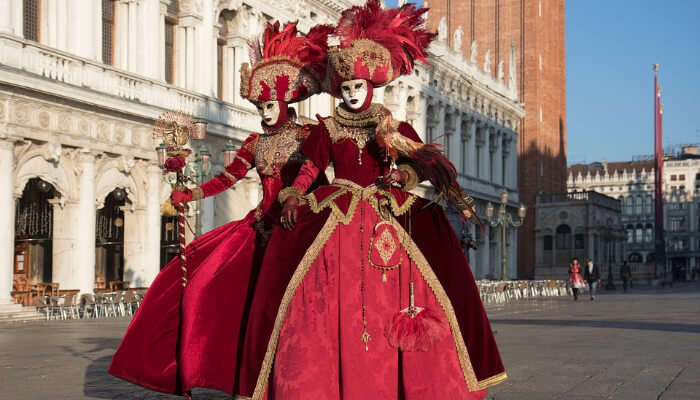 This Venetian carnival has a lot to do with the costumes. The tradition dates back to the 5th century. Interestingly, the entire costume is planned around the mask one is wearing. And like we said earlier, if you are here to the carnival, make sure you participate too. Flaunt some fancy costumes because this is your golden chance to do so.
6 Venice Restaurants Where You Can Have Finger Lickin' Good Food In 2022
4. Frittelle: Taste Fried Doughnuts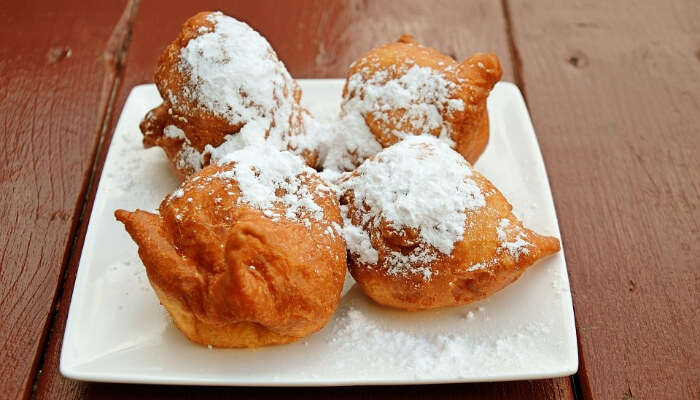 Food is an essential part of any festival celebration and if it is a carnival, there is no way to miss it. One of the favourite foods during the Venice carnival is frittelle. You have to try this delicious fried doughnut to delve into the real spirit of this festival. This definitely tops our list of best things to do in Venice during carnival. 
Reasons To Visit Venice Carnival 2022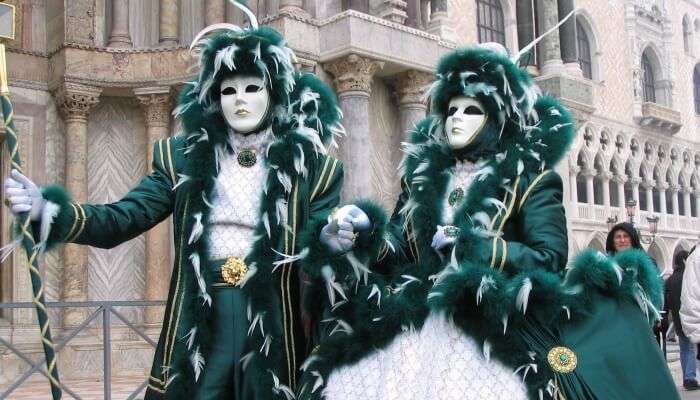 There are some of the best reasons that you'll definitely find valid enough to attend the illustrious Venice Carnival festival in 2022. Check them out!
The streets are vibrant and the whole place is buzzing with good vibes
You get to try out some of the unique masks that are the true symbols of this festival. The Venetian masks are popular all around the world and wearing one of them will be an unforgettable experience
One of the best highlights, is the Grand Masked Ball which is organised in a luxurious palace. This is where you'll get to see some of the most awe-striking costumes as well as masks and you'll be able to observe the essence of the whole carnival
You can even watch the fun Zombie Walk, which is considered to be one of the best Venice Carnival events. Be a part of the evening party and relish some of the freshly brewed beers and heavenly Italian wines
 Nightlife In Italy: 17 Cities That Are A Must On Every Party Starter's Bucket List In 2022!
What To Wear At Venice Carnival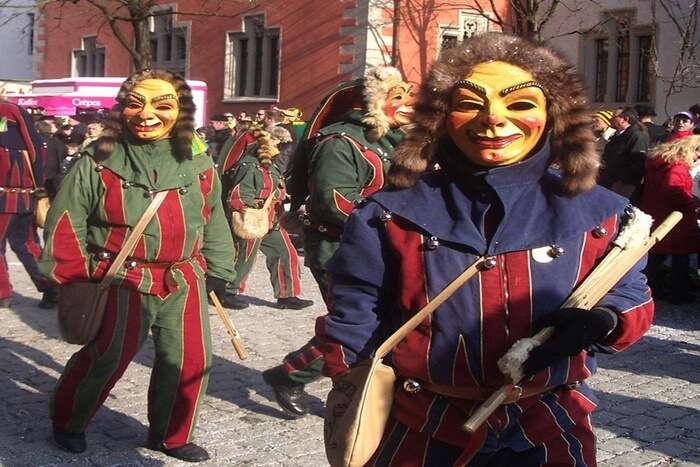 Another good thing about the Venice Carnival is that you can wear what you want, regardless of how simple or extravagant it is. The Venetian masks are always lovely to add to your attire if you please, but if you'd rather be an onlooker, simply pack some formal or casual. If you change your mind, however, and wish to switch to something grand, there will always be shops around for Tabarro (voluminous cloak) and masks.
Italy In June: Guide To A Sparkling Vacation In This Enchanting Country
Venice Carnival Fees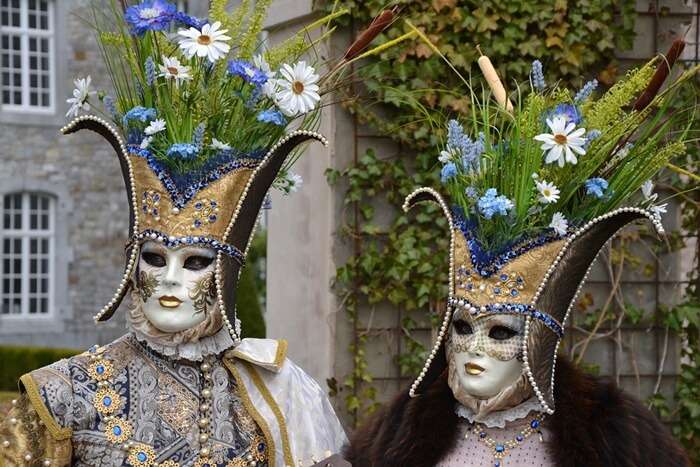 You do not need to pay any specific entry fee for the Venice Carnival 2022, or any year. However, there would be some events that will require a fee, but you are always free to choose whether you want to attend them or not. There will be many events and shows which will have free entry. You can also choose to buy packages that let you explore the best of the festival during your stay.
Please note, we are not considering the travelling, accommodation, food or any such cost here.
An Exquisite Venice Honeymoon Guide For A Flawless Experience In This Paradise
So, there is no guessing when would be the best time for planning a trip to Venice! If you are interested in attending Venice Carnival 2022, plan your Venice trip today and head out for a fancy extravaganza with your loved ones. We can vouch that you'd have the most spectacular holiday of your life.
For our editorial codes of conduct and copyright disclaimer, please click here
Frequently Asked Questions About Venice Carnival
Why do they celebrate Carnival of Venice?
The Carnival of Venice has historical significance. As per the traditional beliefs, this carnival began in the year 1162 during the time when Patriarch of Aquileia was defeated. The festival is celebrated in the memory of this event.
How long is Carnival in Venice?
The Venice Carnival is celebrated for around 2 weeks and ends on Shrove Tuesday.
Why are masks so popular in Venice?
The Venetian masks that are worn in the carnival or the other events in the city hold traditional significance. They were worn to hide the identity and social status of the person wearing it in the past, and the tradition therefore continues.
Why is there so much water in Venice?
Venice was built on a lagoon by the refugees for better protection and security from the nearby inland towns. Hence, most houses in the city are stitch and it has a lot of water under and around.
What do masquerade masks symbolize?
The masquerade masks symbolized the freedom to speech and hide one's identity at public celebrations. There have been always a variety in the colors and design or patterns that speak volumes about this tradition.
Why does Venice have canals?
Built along the Adriatic Sea, the canals in Venice were and are used for protection, transportation, and to shelter the city from the mainland.
Is the entire city of Venice on water?
The whole city of Venice was built on water to shelter it from the inland towns. At major places, the water underneath runs as deep as 5 meters.
What is the best time to visit Venice apart from the carnival time?
April – May, and September – October are the best months to visit Venice. The weather is perfect for sightseeing experiences in the city.
---
People Also Read
Festivals In Luxembourg Festivals In Europe Festivals In Belgium