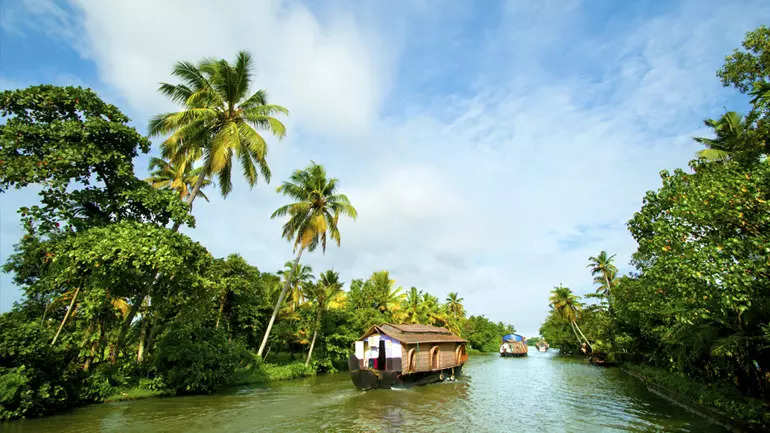 Despite concerns surrounding the recent Nipah virus outbreak, Kerala's tourism industry remains robust and unaffected, according to State Tourism Minister P A Mohamed Riyas. The state's tourism activities continue as scheduled, including the state's most anticipated event, Champions Boat League (CBL), marking the commencement of the peak inbound season.
Addressing the ongoing situation, Riyas emphasised that the Nipah virus situation is well under control, primarily confined to certain areas within Kozhikode district. The Kerala government has implemented comprehensive containment measures, and both Riyas and the Health Minister Veena George are closely monitoring the situation on the ground in Kozhikode.
Riyas reassured the public that there is no cause for alarm, stating that Tourism Department officials are in constant communication with travel and hospitality industry stakeholders, who report that all tourism activities are proceeding as planned.
In the affected areas, the government has mobilized medical resources and strengthened the health infrastructure. Localized quarantine zones have been established, and strict precautions are being enforced. These proactive measures are already showing positive results.Kerala's tourism sector has a history of resilience, having weathered previous crises, including natural disasters and the Covid-19 pandemic. In the first half of 2023, Kerala Tourism recorded a 20.1 percent increase in domestic arrivals, setting the stage for further growth by year-end.
Minister Riyas highlighted Kerala's robust healthcare infrastructure and a track record of effective responses to medical emergencies, reassuring tourists that the state remains a safe destination.
Despite recent concerns, Kerala continues to beckon travellers with its captivating landscapes and cultural experiences, inviting visitors to explore its offerings without apprehension.