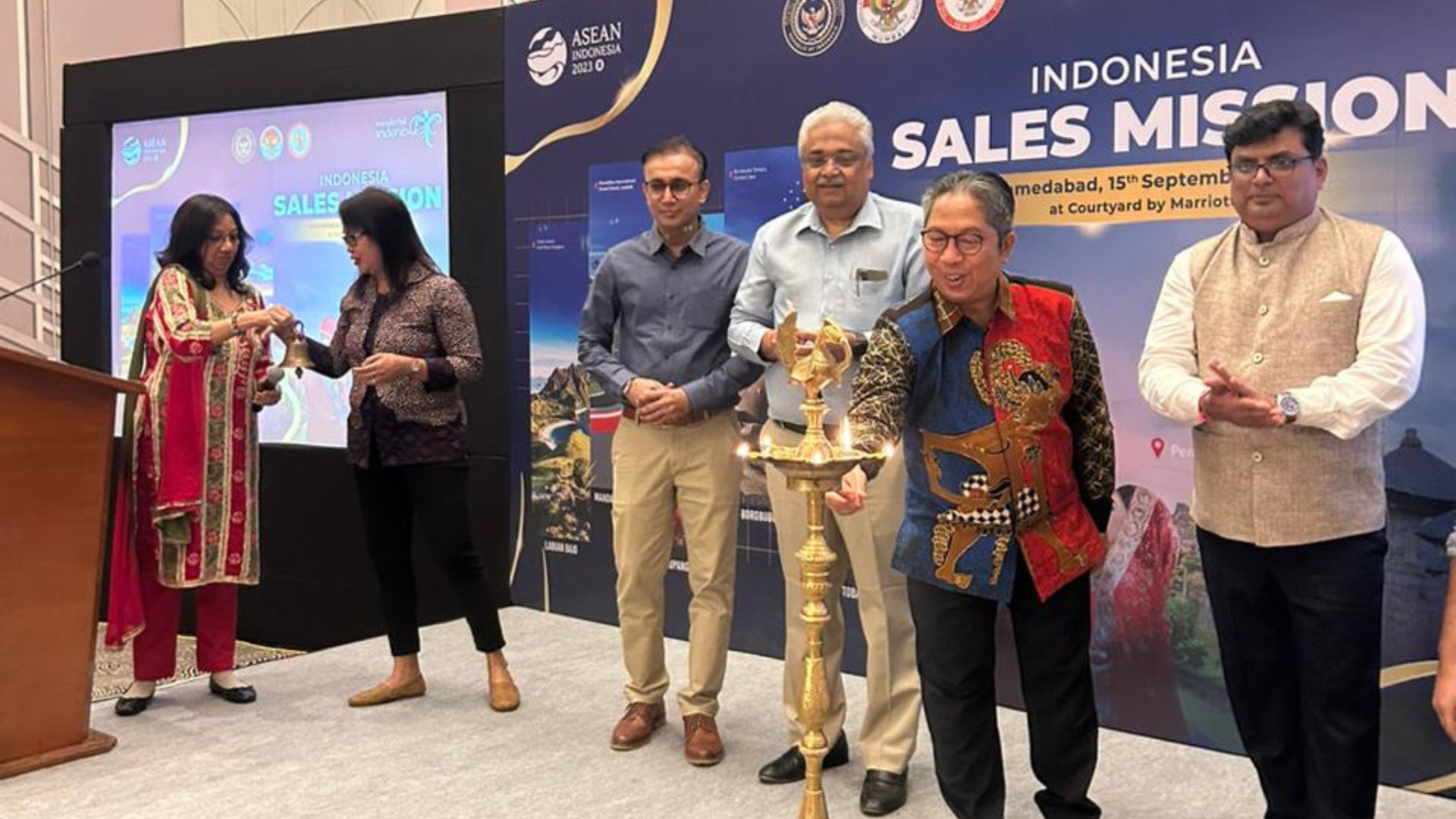 In a concerted effort to captivate the Indian travel market, Wonderful Indonesia recently conducted a dynamic multi-city roadshow across India in collaboration with the Ministry of Tourism and Creative Economy of the Republic of Indonesia.
The 'sales mission' started in Hyderabad on September 11, 2023, followed by Mumbai on September 13, 2023, and Ahmedabad on September 15, 2023.
The Wonderful Indonesia Roadshow aimed to position Indonesia as the ultimate destination for Indian travellers seeking immersive experiences. The event featured a total of 37 stalls, with participants promoting Indonesia's cultural wealth and natural marvels. Notably, it drew the participation of approximately 120-140 members from the Indian travel and tourism sector.
"We aim to provide Indian travellers with an unforgettable experience, showcasing the unparalleled beauty of Indonesia and Bali in particular. With our specialised expertise and personalised services, we are committed to creating lasting memories for every traveller," stated Niluh Werdiani, Managing Director of Tria Uma Wisata Tours & Travel. Tria Uma Wisata Tours & Travel, a leading Destination Management Company (DMC), was also one of the main participants at the Wonderful Indonesia Roadshow. With a dedicated focus on Bali and Indonesia, Tria Uma Wisata Tours & Travel presented the Indian market with a host of exclusive offers and features.
The Wonderful Indonesia initiative was kick started to showcase the diverse destinations throughout the country, categorised into five distinct themes: Nature, Culinary and Wellness, Arts and Heritage, Recreation and Leisure, and Adventure. Through this multi-city roadshow, Indonesia promoted itself as a must-visit destination for Indian travellers planning a holiday soon.