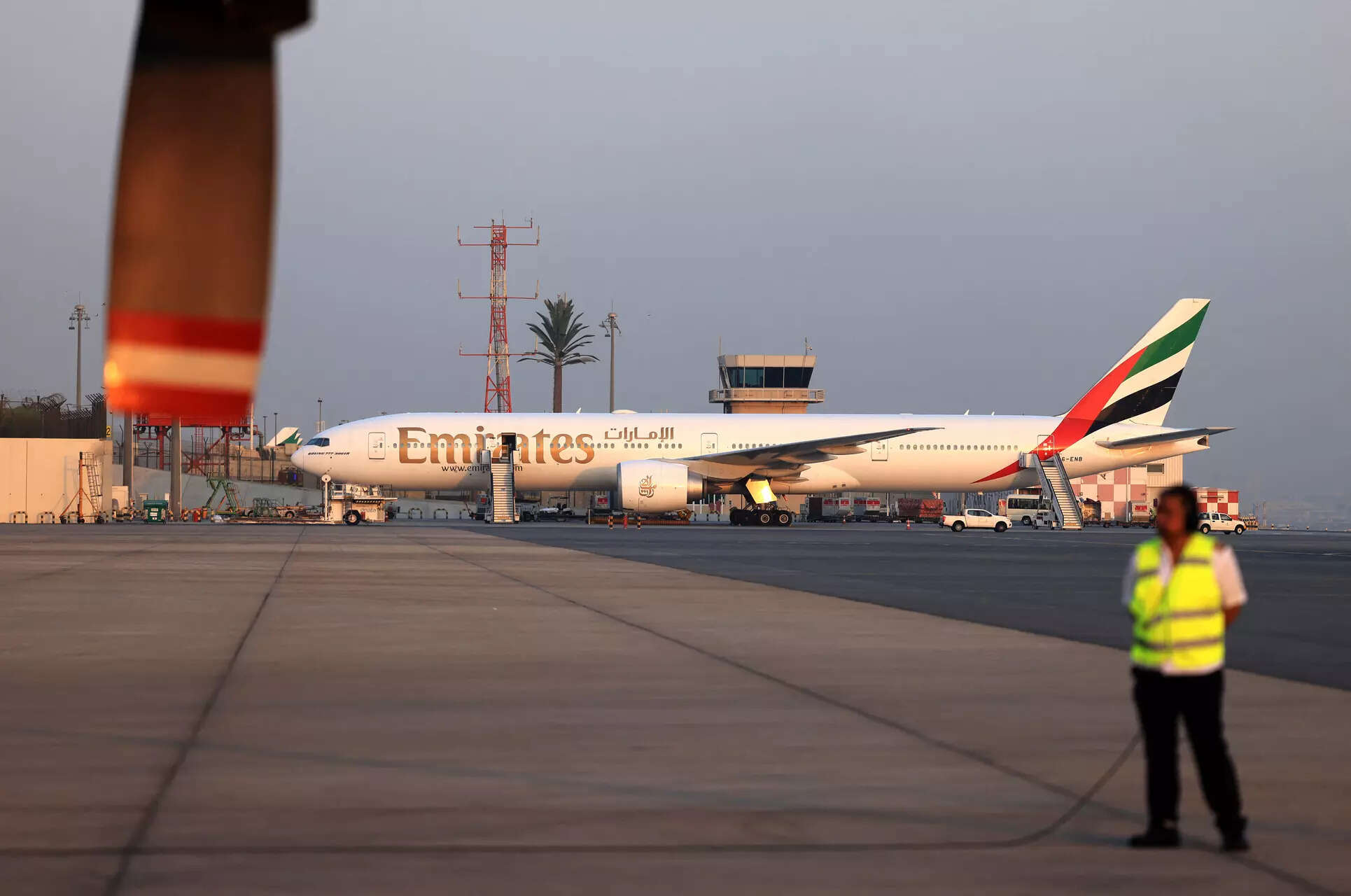 Emirates Airlines has launched its first flights powered by sustainable aviation fuel (SAF) provided by Shell Aviation at Dubai International Airport (DXB). The flight, EK 412 bound for Sydney on October 24, marked the airline's inaugural use of SAF.
Shell Aviation supplied approximately 315,000 gallons of blended SAF to be utilised at Emirates' Dubai hub. This supply enabled the airline to conduct multiple flights in recent weeks with a reduced environmental impact.
The SAF provided by Shell consisted of a blend containing 40 per cent neat SAF and 60 per cent conventional Jet A-1 fuel. This ratio offers chemical characteristics identical to conventional jet fuel, making it seamlessly compatible with the existing airport fuel infrastructure and the entire Emirates fleet without the need for modifications.
In its pure form, SAF can reduce greenhouse gas emissions by up to 80 per cent throughout its lifecycle compared to conventional jet fuel. Emirates has been closely monitoring SAF's delivery, utilisation, and environmental benefits through Avelia, Shell Aviation's blockchain-powered tracking system.
"We're taking proactive measures to enable more eco-friendly flying both now and in the future. Using SAF in flights from our Dubai hub is just one step in our efforts to reduce emissions and help our customers minimize their carbon footprint. We hope our partnership with Shell Aviation inspires more suppliers to make SAF readily available in major aviation hubs like Dubai and across our network," said Sir Tim Clark, President of Emirates Airline.
"Emirates and Shell have a longstanding history of working together, and we are thrilled to facilitate SAF usage in the UAE. This historic supply of SAF to Emirates in Dubai demonstrates what can be achieved when various elements of the aviation industry collaborate. We hope this achievement inspires further adoption of SAF in the UAE and the wider region," added Jan Toschka, President of Shell Aviation.
Earlier this year, Emirates and Shell signed a Memorandum of Understanding (MOU) to explore sustainable travel and technology-driven travel experiences. This collaboration aims to reduce travel emissions for Shell's business travel needs and provides transparent tracking of SAF's environmental benefits through the Avelia platform.
Both parties are also looking into enhancing travel experiences using technologies like New Distribution Capabilities (NDC).Emirates has been implementing meaningful actions across three environmental focus areas: reducing emissions, responsible consumption, and wildlife and habitat preservation. They recently announced a USD 200 million fund for research and development projects focusing on reducing the impact of fossil fuels in commercial aviation.
Emirates' commitment to SAF is longstanding, with their first usage dating back to 2017. The airline has supported research on SAF use in higher blends, its performance, safety, and reliability, as well as standardisation and future certification of 100 per cent SAF for regular commercial use.
Furthermore, the airline is engaged in various industry and UAE government working groups, as well as ongoing stakeholder collaborations to promote the production and supply of sustainable aviation fuel.