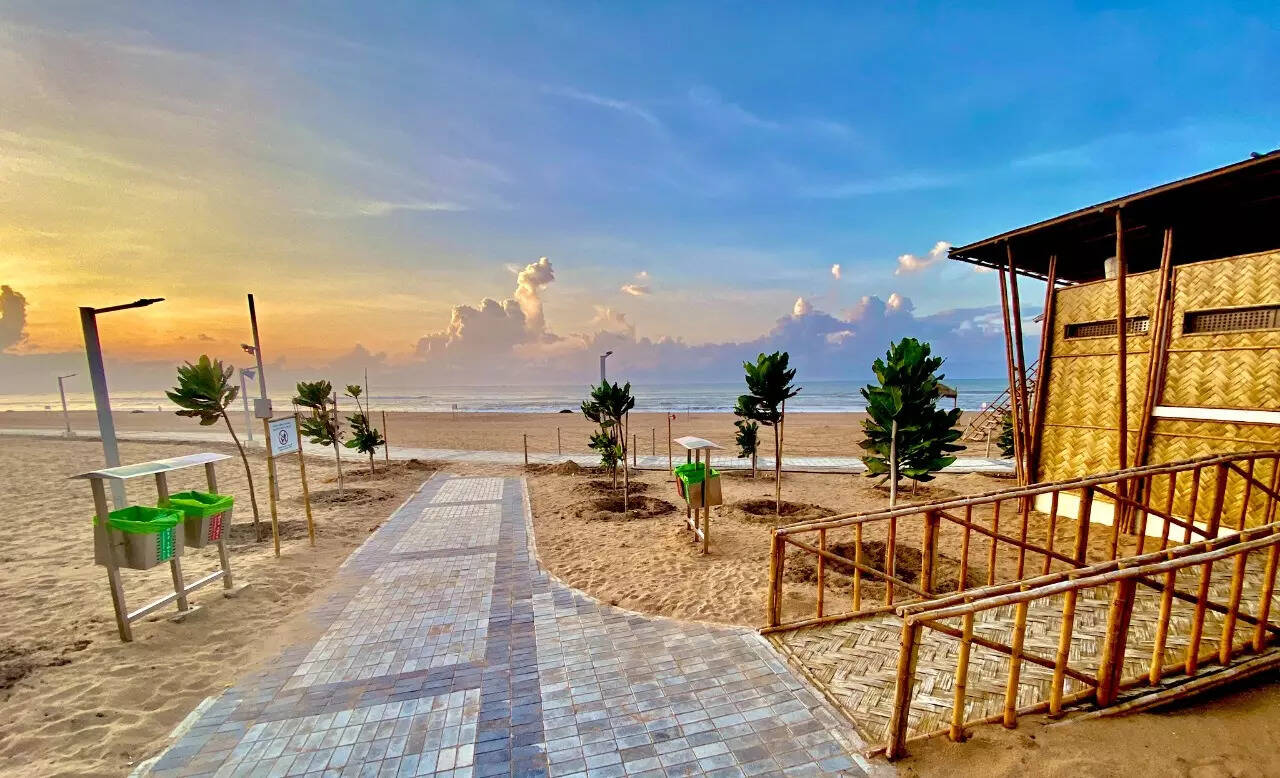 Odisha Tourism's annual flagship camping event, Eco Retreat, is set to kick off on November 1. According to the official sources, domestic tourists are expected to make up the majority, comprising 60 per cent of the total.
While the domestic visitor traffic forms the lion's share, the international visitors are anticipated to account for 30 per cent. This projection aligns with the promotional efforts made in June, which included roadshows targeting South East Asian countries to boost awareness of the Eco Retreat experience.
Additionally, the commencement of direct flights between Bhubaneswar and international destinations like Dubai, Singapore and Bangkok also enhances the prospects of attracting more foreign tourists to the retreats.
Spanning three months and marking its fifth edition, these eco retreats will be covered across seven scenic locations. The inauguration of the first phase, commencing on November 1, will be done by Chief Minister Naveen Patnaik in a virtual ceremony. Visitors can look forward to the first wave of openings featuring Eco Retreats at Putsil, Daringbadi, Hirakud, and Satkosia.
Following this, Bhitarkanika and Sonpur Beach (Ganjam) will be officially unveiled on December 1, while Eco Retreat in Konark is slated for opening on December 15.
"This glamourous camping has been path-breaking in nature, providing temporary but high-quality facilities and services to cater to the tourists. It essentially features luxury cottages along with local food, adventure & water sports activities, nature trails and a wholesome day itinerary, cultural evenings, and a lot more," a tourism department official stated.
The camping event has become synonymous with Odisha's commitment to sustainable tourism and is a testament to the state's efforts towards promoting sustainable accommodations while providing travellers with luxury. It serves as a model for sustainable tourism for the state, demonstrating that indulgence need not come at the cost of the environment. Notably, the Eco Retreats in Odisha are committed to being a zero-waste discharge tourism initiative, ensuring that the environment remains unharmed. These retreats are strategically positioned in ecologically sensitive areas, and Odisha Tourism has taken measures to ensure that the tourism activities in these destinations have a minimal impact on the natural environment. As per the tourism department, these retreats adhere strictly to the guidelines and standard operating procedures established by the Ministry of Health and Family Welfare of the Government of India.
The Eco Retreat will remain open for a duration of 90 days, and reservations for stays can be made through the official Eco Retreat website.