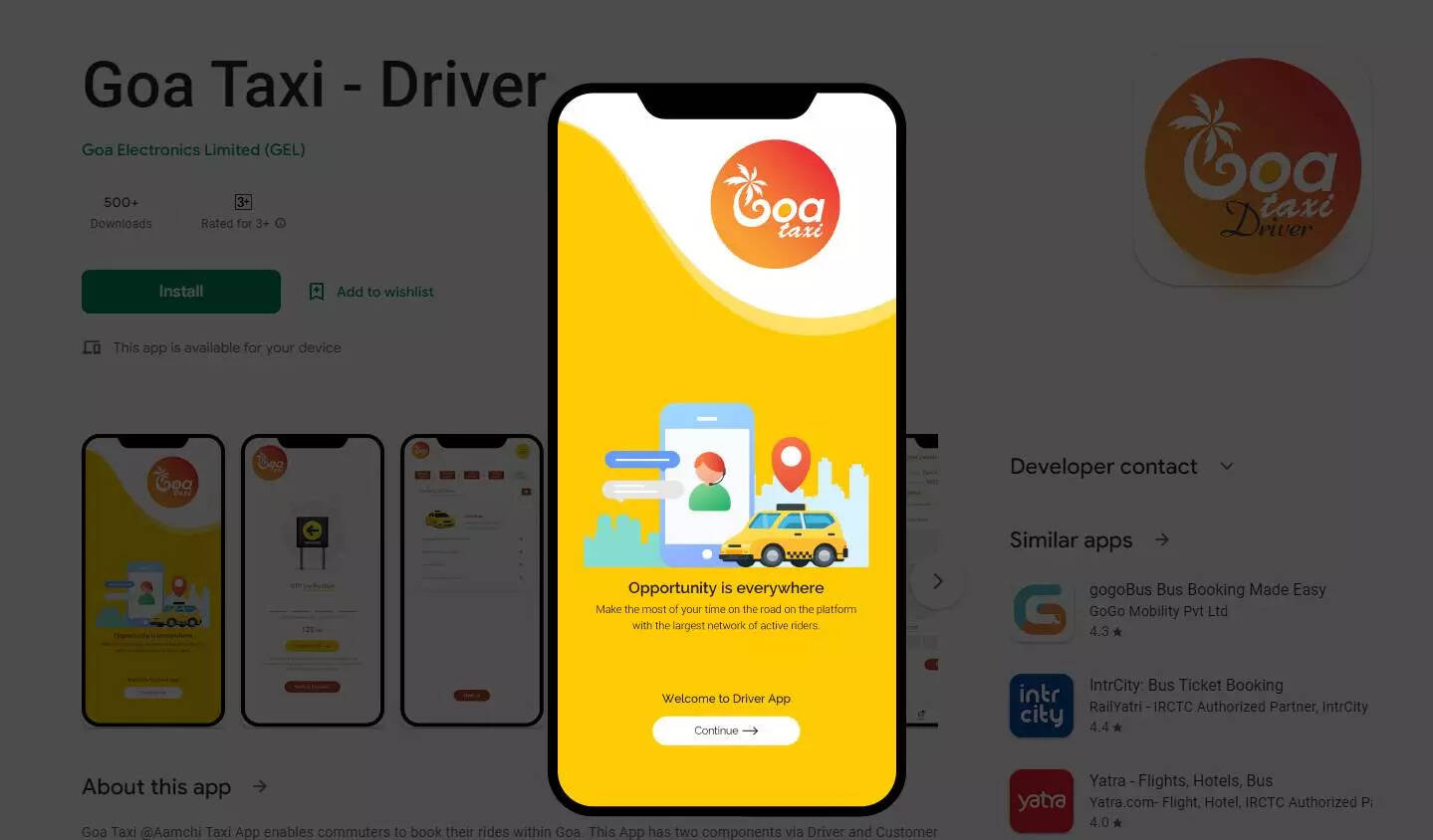 In a bid to address the challenges related to taxi services in the state and transform transportation in the state, Goa has taken a key step by introducing the Goa Taxi App. Launched by the Department of Tourism Goa, this mobile application aims at easing the commuting for residents and visitors alike.
The key features of the Goa Taxi App include a user-friendly mobile app for driver registration and booking, convenient cab hailing services, real-time updates for drivers, passengers, and the command center, dynamic fare calculation based on time of day, location, and routes, integration with Google Maps for accurate location services, and multiple payment options.
Additionally, the app includes vital safety features like an SOS button for passengers in case of emergencies and a similar SOS feature for drivers in case of accidents or breakdowns. The introduction of this app is also anticipated to boost revenue opportunities for local taxi drivers and provide a competitive advantage in pricing, further contributing to the ease of living for the residents.
"Over the last four years, it has been our goal to develop innovative technology in various sectors in order to increase the ease of living and happiness index of both tourists and residents in Goa," stated the Chief Minister Sawant. "Our goal is to attract quality visitors rather than numbers. It would also assist in decreasing accidents and keeping women safe while travelling," he asserted.
"Tourism is a significant component of our state and hence hassle-free transportation is crucial. This app will be handed over to those in charge of taxi services. Both tourists and the local Goan population will benefit from it. In terms of price, we'll use prices approved by the Director of Transportation," stated the Minister of Tourism, ITE&C, Printing & Stationery, Goa, Rohan A Khaunte.
He noted that this service has already been in operation at the MOPA airport for the past six months, serving over 30,000 tourists with more than 500 vehicles on the Goa Taxi App and has seen a favourable response. "We plan to expand its availability not only in coastal areas but also near industrial estates to promote carpooling and other initiatives. It offers a hassle-free, 24/7 booking service, with features such as instant feedback and driver ratings. A dedicated call center is also in place to address any issues or misbehavior, and an SOS emergency center ensures the safety of women," he informed.
To access the taxi booking service, individuals can download the Goa Taxi App from the Google Play Store.