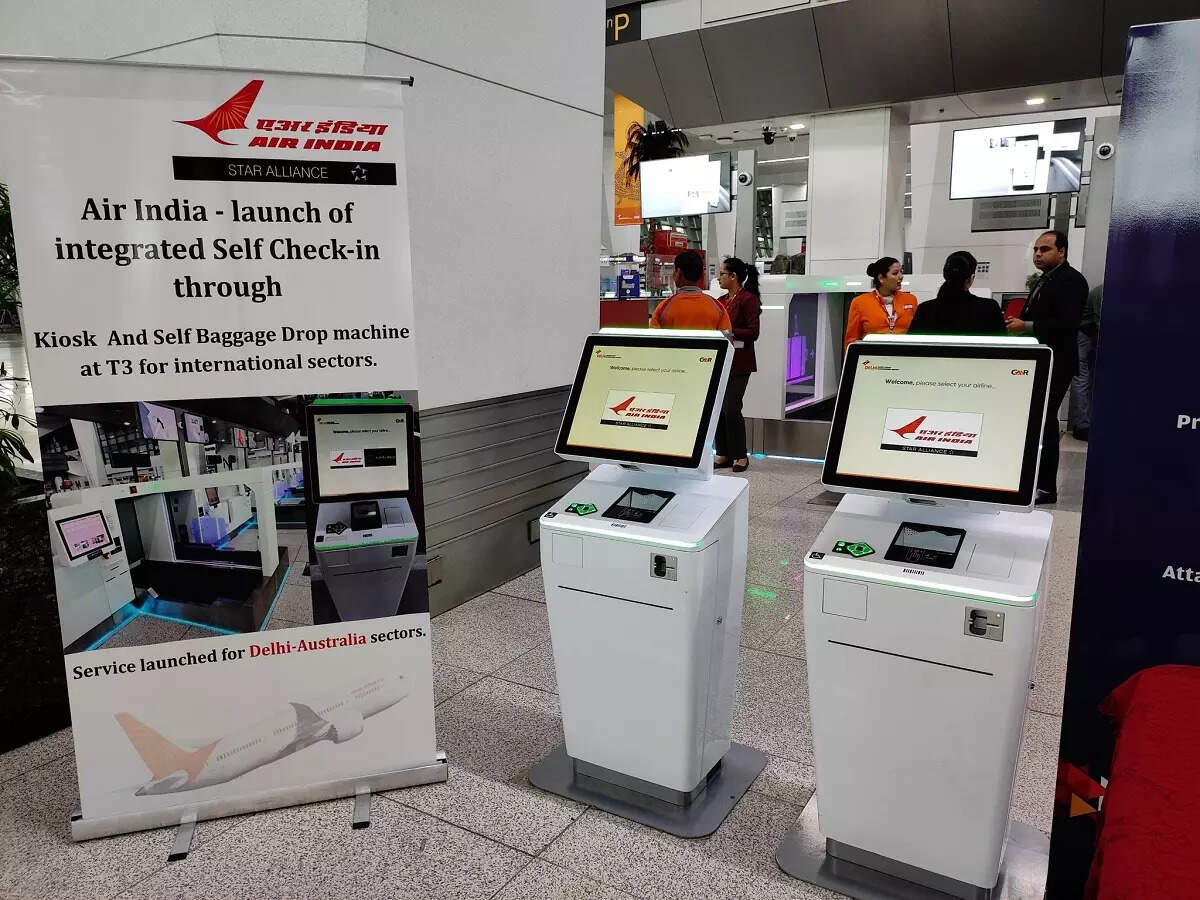 Air India has taken a significant stride in enhancing the passenger experience by introducing an integrated self-baggage drop and self-kiosk check-in service at Terminal 3 of Delhi airport, for both domestic and international flights, making it the first Indian airline to offer such a service.
Currently, this service is available for all flights bound for Australia and all domestic flights within India. With this new feature, Air India passengers can seamlessly complete the digital check-in process, including printing boarding passes and baggage tags, and drop off their luggage independently, eliminating the need to go through traditional check-in counters.
Additionally, the kiosks empower travellers to easily customise their trips by selecting preferred seats and updating frequent flyer details, among other options.
Talking about the initiativetiaitve, Rajesh Dogra, Chief Customer Experience & Ground Handling Officer, Air India, expressed, "This facility eliminates the queue waiting time for check-in over the counters and helps travelers to nearly breeze through the airport. We not only plan to extend this for flights to more countries around the world but also intend to introduce it at other airports in India as well as major airports worldwide. Our continued effort remains to simplify processes and elevate customer experience, allowing our guests to enjoy traveling as much as we love flying them."
The introduction of the self-baggage drop facility complements the successful implementation of the DigiYatra initiative for domestic flights, adding convenience for travellers from hassle-free airport entry to managing the check-in process independently.
Recently, Air India also unveiled 'Project Abhinandan,' deploying specially trained Service Assurance Officers at 16 major Indian airports to proactively address passenger concerns and provide on-ground assistance across various airport touchpoints.