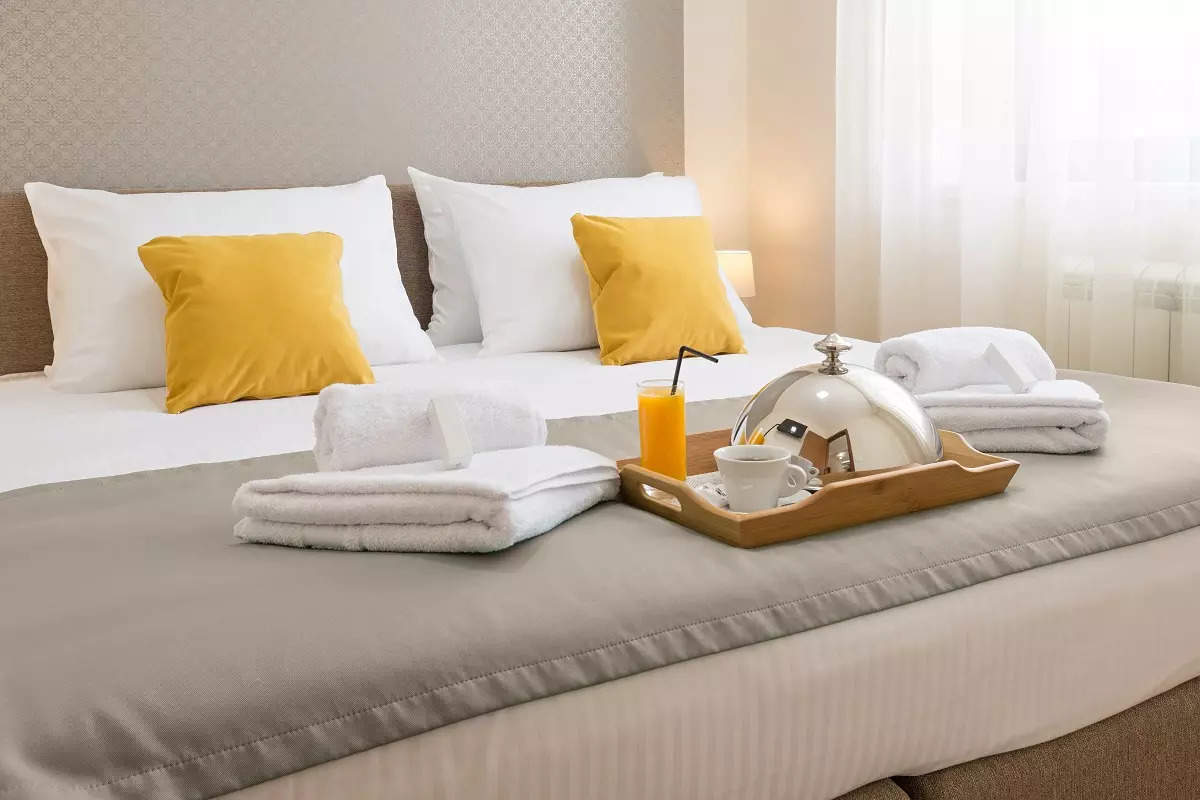 The latest forecasts from American Express Global Business Travel (Amex GBT), consulting suggest that hotel rates are poised to continue their upward trajectory in 2024 across most global destinations. This trend is anticipated even as leisure travel demand is expected to soften.
The Hotel Monitor 2024 report, based on a comprehensive analysis of millions of hotel transactions and International Monetary Fund (IMF) economic data, predicts that several cities may see substantial rate increases of up to 17.5 per cent due to a combination of tight supply and local conditions driving room costs higher.
Most cities are expected to witness rate increases in line with local inflation. This follows substantial price hikes in 2022 and 2023, primarily driven by the surge in "revenge tourism." The report anticipates that the softening demand for leisure travel will be offset by a continued rise in business travel and meetings and events.
There's a noticeable increase in weekend corporate travel, and travellers are opting for fewer but longer business trips, indicating a growing trend of combining business travel with leisure activities.
In response to this shift, global hotel chains are expanding their extended stay offerings. Vacation rental companies are also observing increased requests for amenities like high-speed WiFi and late check-out times to accommodate remote work, suggesting that business travelers are seeking alternatives to traditional hotel accommodation.
Hotel rate rise in India?
According to Amex GBT report, India is expected to witness significant hotel rate increases in major cities, highlighting its position as a vital business travel market. As travel patterns continue to evolve, businesses and travellers alike will need to adapt to these changing dynamics in the hospitality sector.
In 2024, Mumbai is expected to have the highest growth rate in hotel rates among major Indian cities, with an increase of 15 per cent. Chennai follows closely behind with an expected hotel rate growth of 14.6 per cent. Meanwhile, Delhi is predicted to experience a hotel rate increase of approximately 12 per cent, and Bengaluru is expected to see significant growth in hotel rates at 11.1 per cent. Hyderabad is also anticipated to have a robust hotel rate increase of around 10.8 per cent.
The influence of inflation
While global inflation is showing signs of slowing down, it continues to impact room rates, particularly due to rising costs affecting hotel operating margins. Staff costs, notably hotel wages in the United States, have reached record levels in 2023.
This escalating cost base is disrupting the traditional relationship between supply and demand in the hotel industry. Hotel operators are increasingly limiting inventory to address staffing shortages, reduce overheads, and protect rates. Consequently, traveling during off-peak periods may no longer result in the same level of savings, as the correlation between rates and occupancy weakens.

Building effective hotel program
After absorbing significant rate increases in 2023, travel buyers are under pressure to manage costs. Additionally, there is a growing emphasis on meeting sustainability commitments, adding another layer of complexity to program development.
To adapt to these changes, travel buyers should reassess existing arrangements and prioritize negotiating better rates, improved terms, and additional amenities in frequently visited hotels and cities. Concentrating spending on a smaller number of providers can help secure favorable rates, enhanced terms, and other benefits, even for smaller businesses.
Simon Fishman, Vice President, Global Hotel at Amex GBT, commented on the report, stating, "With the softening of leisure travel demand, we and our corporate customers have an improved position at the negotiating table, meaning we can make even more rates available to travelers."
He added, "It's also the right time to make sure a hotel program is fit for the future. More than ever, it's about presenting travelers with relevant and personalised options. One might want the best rate, while another will prioritise amenities and experience."