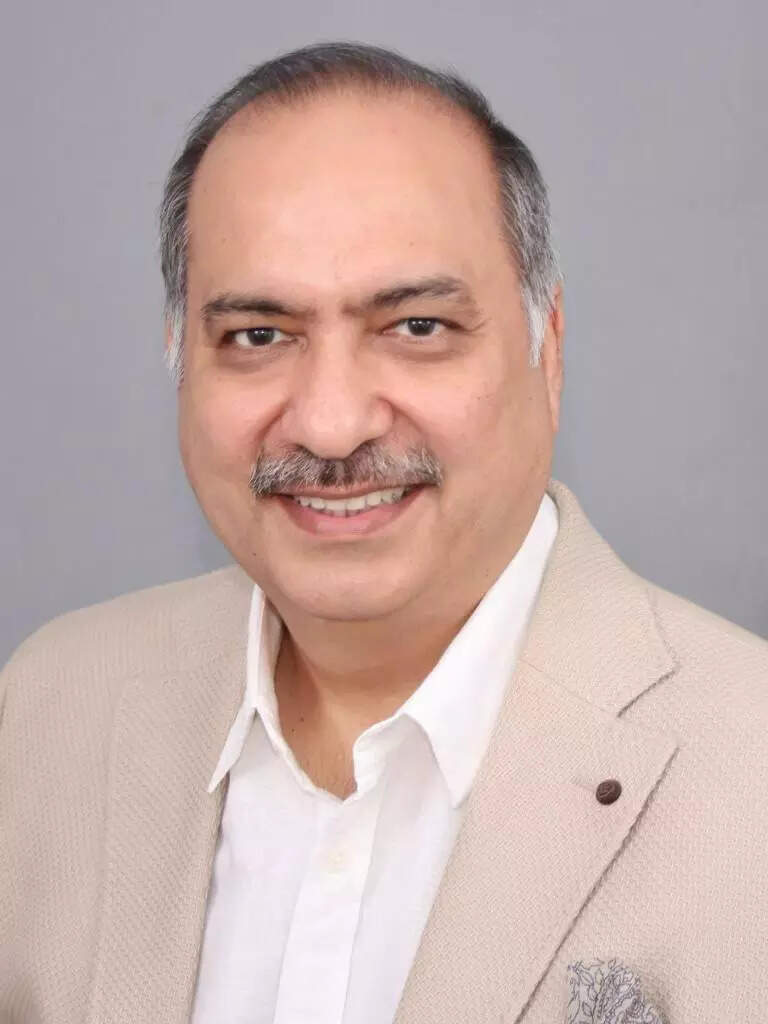 Home stay and boutique resort player Seclude is bullish about its expansion in several parts of the country as the company envisions new properties in Northeast regions, Rajasthan and parts of South India. The company which runs affordable luxury villas in off-beat locations, recently opened a new 12-bedroom retreat in Kasauli, its 4th property in the city.
In an exclusive interview with ETTravelWorld, Ramit Sethi, Co-Founder of Seclude Hotels Home Style, shares insights into the brand's unique positioning in the hospitality industry, its entrepreneurial journey, and its commitment to customer satisfaction, personalisation, sustainability, and growth.
Sharing his vision for Seclude, Sethi said that they want to be the largest Indian player in homestays and small boutique properties and turn them into hotel home style. "We have grown leaps and bounds since our inception and our aim is to grow to 500 rooms by 2027," he said. Seclude currently has an inventory of more than 120 rooms.
It started with a simple dream; to own a home in the mountains where one can rest peacefully, and
now, this dream has cascaded into a booming business. Seclude started with a humble beginning in
2010, where each house was built by Seclude's Founder, Rohit Sethi, brick by brick.
In 2018, Ramit Sethi joined the fray and Seclude 2.0 came into existence. With his guidance,
seclude expanded at an exponential rate. Equipped with the knowledge gained from the first few
homes built, Seclude began to take on more homes that were in direct need of some tender loving care.
Keeping up with an ever-growing portfolio was a constant challenge for Seclude as the company aim to keep each room and each space different from each other's.
Distinctive brand approach
During the conversation, Sethi emphasised on the brand's distinctive approach, stating, "Rather than being a standard hotel-type accommodation, Seclude categorises itself as a company that offers its guests one-of-a-kind boutique Resorts & Villas. Simply put, we are hotels, home style."
Sethi also reflected on Seclude's entrepreneurial journey, highlighting the brand's growth and expansion plans. He notes, "One of our key differentiators is that we take on iconic homes, redesign them with the help of our in-house team of experts, and operate the properties to elevate guests' experience."
Sethi also discussed overcoming challenges, including the paradigm shift to an asset-lite model and the importance of maintaining consistent quality standards across all properties. He credits Seclude's in-house team for adapting to changing customer requirements and ensuring uniqueness across their 120+ rooms.
In the context of a dynamic digital landscape, Seclude leverages technology to enrich guest experiences and streamline operations. Sethi mentions the virtual walkthrough feature, a tool that offers guests insights into the property. The brand's website optimisation and software integrations, such as WATI and Lead Squared, contribute to a seamless and efficient operational framework.
Balancing luxury and affordability
Seclude also actively contributes to local communities by hiring local artisans and engaging local vendors to promote economic sustainability. The brand focuses on upcycling and employs eco-friendly practices, such as using seed-infused pencils and reusable glass water bottles. Motion sensor lights and water-saving initiatives further underscore Seclude's commitment to environmental responsibility.
Addressing the perception of luxury associated with Seclude, Sethi explained the brand's strategy of offering various room categories to cater to diverse customer requirements. By breaking down luxury into accessible offerings, Seclude positions itself as an affordable luxury option. Sethi emphasises the brand's versatility, stating, "If one would like to stay like the maharaja's, Seclude Nahan Bantony cottage is the place to be, or you can escape to the Seclude Beach House if one is looking for a romantic getaway."