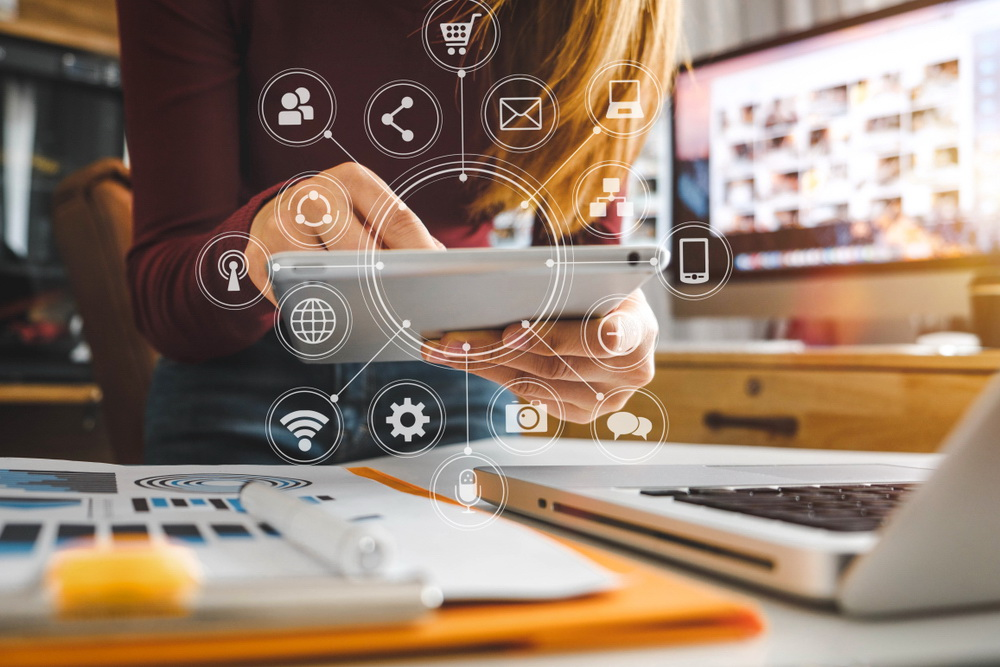 The hospitality landscape is evolving rapidly, driven by the integration of systems, technology, and automation. This convergence is reshaping guest experiences, optimising operations, and empowering businesses to thrive in an increasingly competitive market. Industry players globally are preparing to offer stays embellished by innovation, efficiency, and unparalleled guest satisfaction.
A guest-centric approach lies at the heart of integrated systems and technology. By connecting various systems, businesses can gain a holistic view of their guests and create seamless interactions throughout their journey. This enables the delivery of personalised experiences that foster loyalty and advocacy. Harnessing the power of integrated systems and technology will be instrumental in driving growth, competitiveness, and long-term success in the dynamic world of hospitality. Technology is the key to ensuring enhanced guest satisfaction across every stage of the guest's journey.
Ensuring convenience pre-arrival
The research & booking stage sets the tone for a guest's experience. Technology integrations have simplified these processes, allowing guests to make online reservations, select preferred room types, and even customise their own stay.Broadly, there are three Distribution Channels that are being used, namely, GDS, OTAs, and Hotel's website. These platforms offer real-time availability, pricing, and room options, allowing guests to make reservations conveniently. Additionally, rate and inventory updates can ensure accurate information across all channels. Automated reservation and cancellation synchronisation across all channels eliminates the risk of double-booking & overbooking, providing a hassle-free experience for both guests and staff.Offering a grand (& seamless) welcome
Traditionally, check-in could be a tedious process, with long queues and paperwork. However, the introduction of self-service kiosks and mobile check-in options has transformed this stage.
Self-service kiosks gather valuable data for revenue generation, allowing for process optimisation and targeted promotions. Automating check-in and check-out processes allows staff to interact with guests in a more personalised manner. For the guests, interactive kiosks provide real-time information, reduce language barriers, and make a great first impression of the hotel.
Hotels can also delve into the preferences and needs of each guest with a CRM, gaining valuable insights into their individual tastes and desires. With this knowledge, services and offerings can be tailored to ensure every guest feels special and well-cared for.

Providing a tech-powered stay
Once guests enter their rooms, the integrations continue to enhance their experience. Services during their stay, such as housekeeping, concierge assistance, or room service, can all be streamlined with technology such as:
Mobile apps: They enable guests to conveniently order room service, request housekeeping, and access hotel amenities through keyless entry. Guests can use smart tablets to browse hotel information, book spa appointments, and control room settings like temperature and lighting. Through smart in-room integrations, hoteliers can also automatically route guest requests to the correct department for their requests & concerns.
Voice Control: Integration of voice assistants in hotel rooms can enable guests to use voice commands to control room amenities such as temperature and lighting, bringing the future of hospitality closer.
IoT & AI/ML: The integrations connect hotel amenities for automation and customization based on guest behavior. Critical applications of IoT include energy monitoring, climate control, water management, waste optimization, greenhouse gas monitoring, sustainable supply chain management, intelligent waste sorting, and guest engagement. AI/ML powered Predictive maintenance identifies equipment issues in advance, with smartphone notifications ensuring prompt service.
Looking after the guests — Check-outs & beyond
Technology integrations have made significant strides, allowing guests to opt for express check-out and settle bills digitally without visiting the front desk. Hospitality POS System integration with a cloud-based Property Management System provides a consolidated statement for guests, simplifying the process. Real-time in-room inventory management then enhances operations and reduces errors.
Major hotel chains and airlines also utilise the ServiceNow platform's reporting and analytics dashboards for contact management and HR functions across multiple locations. Additionally, integrations with revenue management and financial systems further optimises pricing, back-office operations and decision-making.
Moreover, technology can also facilitate guest feedback collection for prompt issue resolution and continuous service improvement, creating loyal customers and brand advocates in the highly competitive hospitality industry.
In conclusion, the integration of systems, technology, and automation has the power to create memorable experiences and foster customer loyalty. Overall, unifying automation, self-service solutions, and enterprise mobility benefit guests through enhanced experiences and convenience. The digital transformation era presents exciting opportunities for the hospitality industry to unlock new levels of efficiency, guest-centricity, and success.
The author is Sr. Vice President – Travel & Hospitality, Cybage Software
DISCLAIMER: The views expressed are solely of the author and ETTravelWorld.com does not necessarily subscribe to it. ETTravelWorld.com shall not be responsible for any damage caused to any person/organisation directly or indirectly.