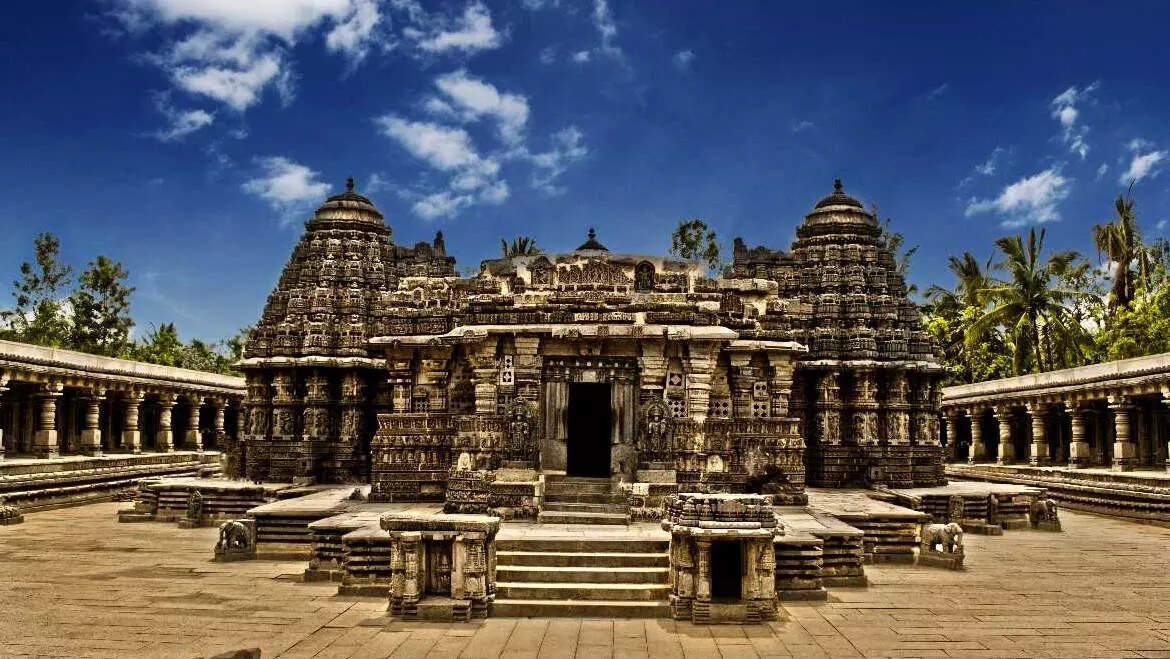 India now has not one, but two additions in the UNESCO World Heritage Sites. Just a day after Santiniketan, the historic place in West Bengal associated with poet Rabindranath Tagore, received the UNESCO World Heritage tag, Karnataka's Hoysala temples have bagged a space on the list.
This recognition marks the 42nd UNESCO World Heritage Site in India and the fourth in Karnataka, a state celebrated for its rich cultural heritage.
The 12th-century Hoysala era temples of Belur, Halebidu, and Somanathapura were officially designated as UNESCO World Heritage Sites during the 45th session of the World Heritage Committee of UNESCO held in Riyadh, Saudi Arabia.
The Sacred Ensembles of the Hoysals hold immense historical significance, marking a pivotal stage in the evolution of Hindu temple architecture. According to a UNESCO statement, these have been recognised for their unique architectural marvels, a large-scale sculptural gallery, a multi-tiered frieze, intricate carvings, and historical significance.
The Hoysala temples, with their innate stone carvings and cultural importance, have long been cherished as tourist destinations in Karnataka, drawing visitors from around the world. Taking to platform X, Karnataka's Chief Minister, Siddaramaiah expressed happiness and pride in this achievement. "Our government is committed to providing world-class infrastructure and safety to tourists visiting the state's tourist destinations", the CM said.
Prime Minister Narendra Modi also extended his congratulations, stating, "The magnificent Sacred Ensembles of the Hoysalas have been inscribed on the UNESCO World Heritage List. The timeless beauty and intricate details of the Hoysala temples are a testament to India's rich cultural heritage and the exceptional craftsmanship of our ancestors."
This dual recognition is a reminder of the nation's commitment to preserving its cultural legacy. With Santiniketan and the Hoysala temples now joining the list of UNESCO World Heritage Sites, India aims to safeguard its historical treasures, showcasing its heritage to the world.