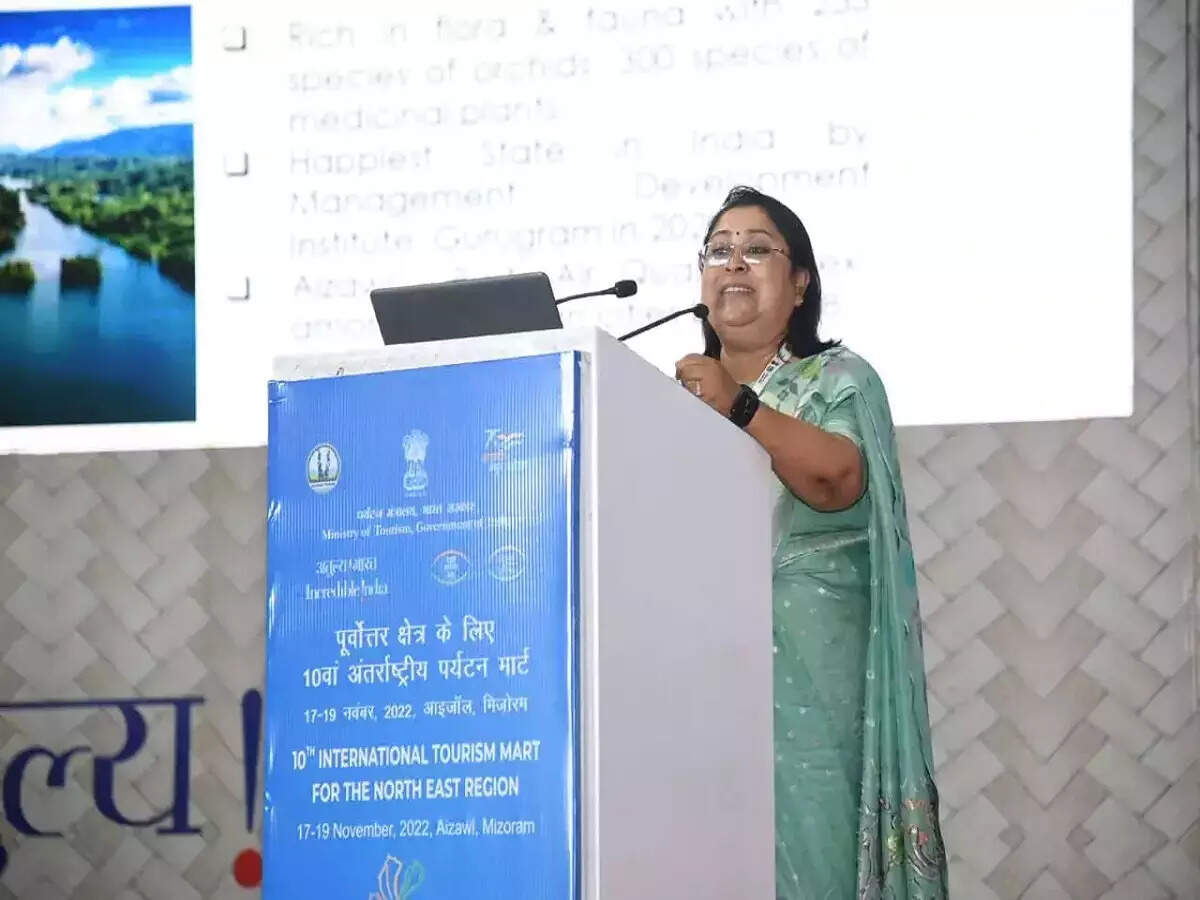 The Ministry of Tourism is working to promote local experiences while also finding ways to empower women in the country, said Manisha Saxena, Director General, Ministry of Tourism, Government of India. She emphasised on curating experiences for travellers in Tier-II cities, where infrastructure has improved.
Saxena, who was speaking in Delhi at the launch of Mastercard's flagship lifestyle program 'Priceless India', said the Tourism Ministry will try to capitalise on gains and the experiences built up during the G20 presidency of India and also train women's self-help groups across the country to deliver authentic tourism experiences, preserving traditions and creating livelihoods.
She also highlighted initiatives to document cultural heritage and curate unique experiences involving local communities while complementing India's rich diversity of culture, heritage sites, festivals and cuisine across regions.
"It is very pertinent to mention that India has many women's self-help groups under the National Rural Livelihood Mission and the Deendayal Antyodaya Yojana-National Urban Livelihoods Mission. Every city, every state, every village has women, self-help groups, who are very confident, very empowered women just waiting to deliver whatever you train them for. And it would be really worthwhile to involve them into curating and delivering these experiences because that also preserves a very big part of the intangible heritage in those of our traditions in terms of our food, in terms of the rituals, the kinds of processes that go into cooking. I think that there is no other way to document and to preserve these traditions," Saxena said while sharing her thoughts.
The official called for further collaboration to discover and share new experiences that showcase India's modern development as well. "Improved road and air connectivity in India, making it easier to discover and experience new places.It is important to highlight India's rich cultural heritage and diverse experiences, from ancient monuments to changing languages and cuisine," he mentioned.
Storytellers missing on ground?
Talking about the issue of capacity building in the Indian tourism industry, Saxena said that storytellers are missing on the ground. "I think the most important missing link probably is in the style of storytellers on the ground. There are not enough people who would like to take you from the airport to the destination, take you to the attraction itself, and tell you the story. So, I think that is where the capacity building needs to happen. I think the private sector can play a huge role. Hotels can pick up attractions around themselves and help in that effort. experiences, which are called memories for a lifetime. I think we need the private sector to build those experiences; we are here to help with that build-up and do whatever we can," she stated.
New Incredible India platform
She also shared personal experiences and stories about India, including its cultural diversity and lesser-known festivals. The DG further informed that the new Incredible India platform is also under development and the Ministry hopes to launch it soon.