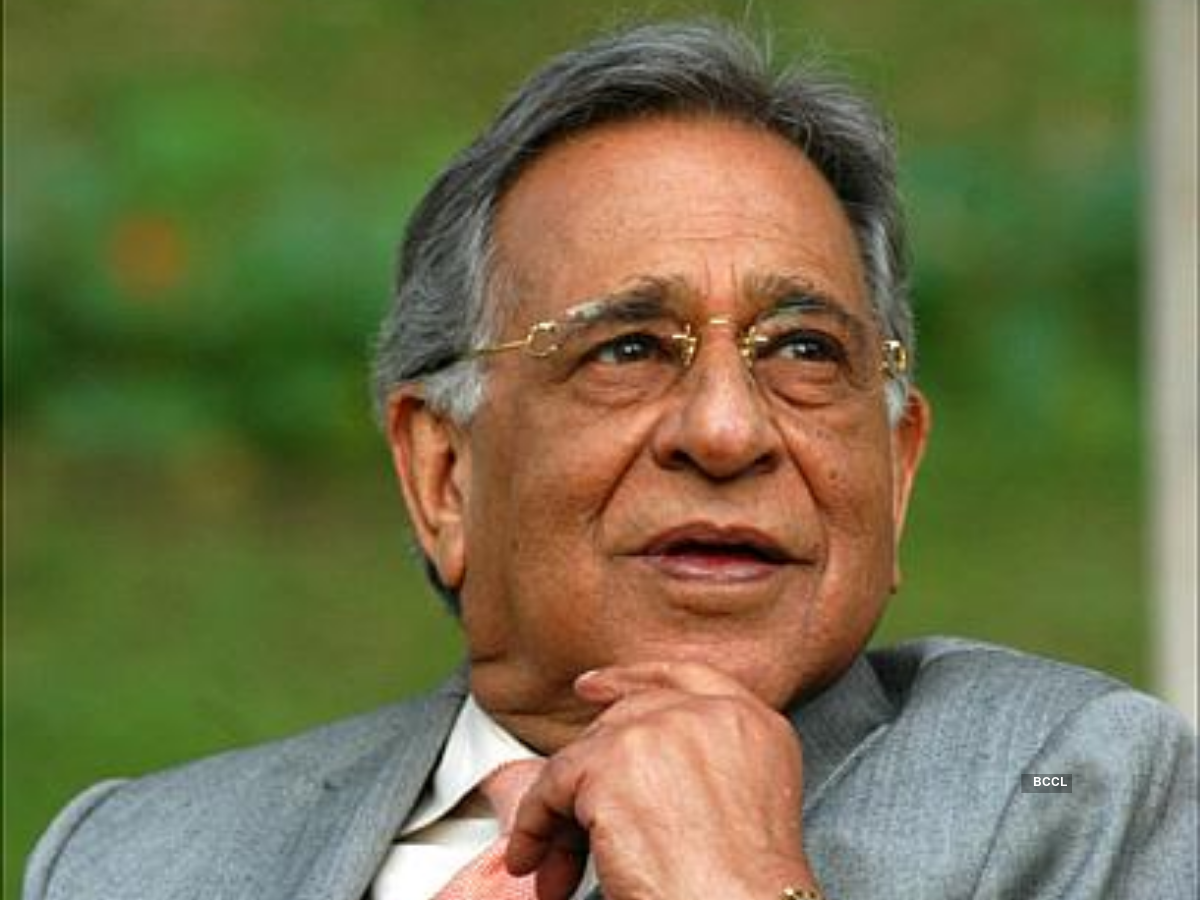 Prithvi Raj Singh (PRS) Oberoi, Chairman Emeritus of The Oberoi Group, passed away at the age of 94 years on November 14, leaving behind a rich legacy.
Born in New Delhi in 1929, PRS Oberoi, was the son of late Rai Bahadur MS Oberoi, the founder of The Oberoi Group, and was educated in India, UK and Switzerland.
He was the executive chairman of EIH Ltd for a long time when the group flourished and set new benchmarks for luxury and quality. He had relinquished his positions as executive chairman of EIH Ltd and chairman of EIH Associated Hotels Limited in 2022.
Oberoi is credited with placing Oberoi hotels on the international luxury travellers map with the opening of several luxury hotels in important cities. He established The Oberoi Centre of Learning and Development at New Delhi in 1967."It is with deep sadness that we inform the peaceful passing of PRS Oberoi, Chairman Emeritus of The Oberoi Group, earlier today," a statement by the group said.
"A luminary in the hospitality industry, Oberoi's legacy transcends borders, leaving an indelible mark on the global landscape. Under his guidance, The Oberoi Group set new benchmarks for luxury and quality, achieving unprecedented success globally. Mr. Oberoi's impact, however, reached far beyond business achievements, as he fostered a corporate culture rooted in compassion, integrity, and genuine care for every member of our organization," it added.
Oberoi received numerous awards and accolades, including the Padma Vibhushan in 2008, in recognition of his exceptional contribution to the country in tourism and hospitality.
He was also honoured with the Lifetime Achievement Award at ILTM (International Luxury Travel Market), recognising his exceptional leadership and vision. Oberoi was also presented with the 'Corporate Hotelier of the World' award by HOTELS magazine USA.
The 6th International Hotels Investment Forum in Berlin honoured him with the prestigious Lifetime Achievement Award. He was also the recipient of Forbes India Leadership Awards, Economic Times Awards for Corporate Excellence, CNBC TV 18 India Business Leader Awards, Business India magazine's Businessman of the Year, Ernst & Young Entrepreneur of the Year Awards."As we mourn the loss of a true icon, we also aim to celebrate the extraordinary legacy Mr. P.R.S. Oberoi leaves behind. In the coming days, we will share details of our plans to honour and remember him," the statement said.
"The cremation ceremony will be held at the Bhagwanti Oberoi Charitable Trust, Oberoi Farm, Kapashera, starting at 4.00 pm today. We extend a heartfelt invitation to those who know Mr. Oberoi to attend and pay their respects. Additionally, prayers will be held for him at our hotels and the Corporate Office today," it added.