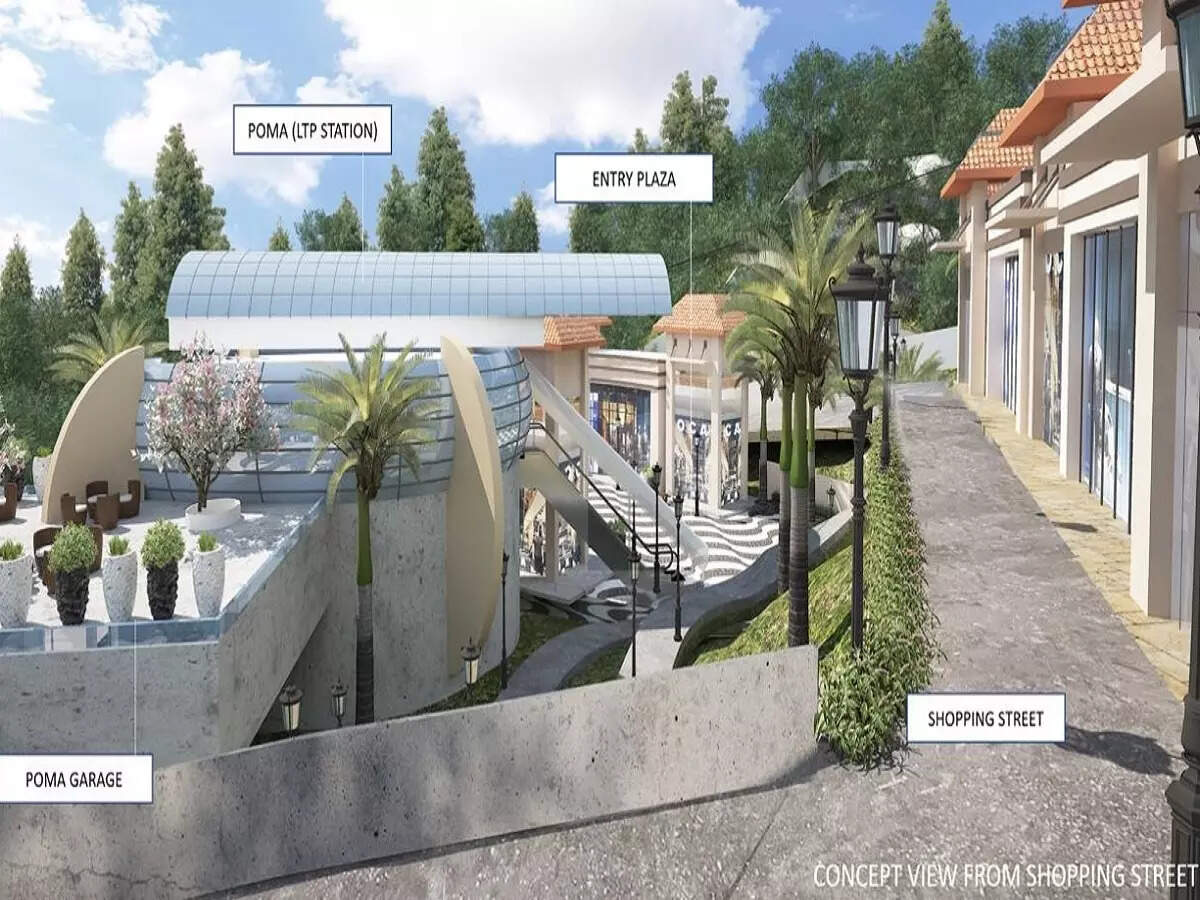 A consortium led by FIL Industries, including POMA SAS France and SRM Engineering LLP, has initiated the construction of India's longest ropeway system. This remarkable 5.5-kilometer ropeway will link the twin cities of Dehradun and Mussoorie, significantly improving connectivity between the two cities. With a total investment of INR 300 crore, this mono-cable ropeway project is set to be operational by September 2026.
The Dehradun Mussoorie Ropeway will drastically reduce travel time, effectively cutting down the 33-kilometer driving distance between Dehradun and Mussoorie, which can take up to 1.5 to 3 hours due to traffic, to just 15 minutes.
Notably, this ropeway will introduce 10-seater cabins, a pioneering feature in India. These cabins are fully enclosed, well-ventilated, and equipped with automatic opening and closing doors. Initially, they will have the capacity to transport up to 1300 passengers per hour per direction. The ropeway is designed to operate year-round, including during adverse weather conditions such as rain or snow. This development is expected to alleviate traffic congestion in the region, especially during peak tourist seasons, significantly benefiting both local residents and visitors.
The Dehradun Mussoorie Ropeway is unique as it is being constructed to serve dual purposes: to cater to the needs of tourists and to enhance urban mobility between the two cities in Uttarakhand, said the consortium in its statement.
Owais Altaf Syed, Group Director, FIL Industries, expressed excitement about the project, stating, "We are very excited to launch this mega ropeway project in the state of Uttarakhand, FIL Industries' second ropeway project in India, after our very successfully running Skyview by Empyrean project in Patnitop, Jammu. The Mussoorie-Dehradun sustainable ropeway project is being built with state-of-the-art, world-class infrastructure. Once ready, it will not only provide a source of employment and bring in revenue to the state; it will also attract tourists from across the world, contributing considerably to the state GDP."FIL Industries's Skyview by Empyrean project in Patnitop, Jammu has revolutionised travel between Sanget Valley and Patnitop, reducing road travel time and vehicular pollution. The Mussoorie Skycar Company's project aims to follow this success by introducing an integrated ecosystem that supports modern urban mobility solutions while preserving the region's natural beauty. This endeavor also includes infrastructure development, such as hospitality, food and beverage facilities, and retail outlets, which will boost the local economies of both Dehradun and Mussoorie.
Upon completion, the Dehradun Mussoorie Ropeway is expected to offer an enhanced travel experience, making it a valuable asset to Uttarakhand's tourism and mobility sectors.