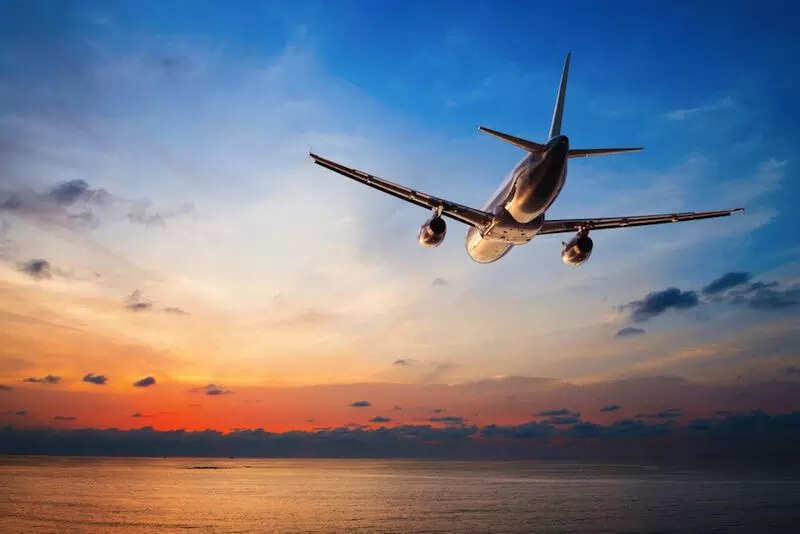 The Regional Connectivity Scheme (RCS) – UDAN (Ude Desh Ka Aam Nagrik), a government-backed initiative aimed at revolutionising India's regional connectivity, has completed its sixth year of operation. Launched as an integral part of India's National Civil Aviation Policy (NCAP) 2016 by the Ministry of Civil Aviation (MoCA) on October 21, 2016, with a ten-year vision, UDAN has brought about a major transformation in improving accessibility and connectivity in remote and underserved regions across the country.
"Completion of 6 successful years of UDAN is an incredible milestone for the aviation sector," stated Minister of Civil Aviation and Steel, Jyotiraditya M. Scindia. "Over the past six years, UDAN has unlocked the true potential of our country by promoting tourism, boosting trade, and empowering local economies," he added.
UDAN's evolution

UDAN took off with its inaugural flight on April 27, 2017, connecting Shimla to Delhi. As the focus of the scheme is to enhance unserved air routes in underserved regions, it created new routes that were most needed by common citizens.
Over the last six years, UDAN has evolved through various versions, each building on the success of its predecessor. UDAN 1.0 awarded 128 flight routes to 70 airports, while UDAN 2.0 brought 73 underserved and unserved airports into the network and connected helipads for the first time. UDAN 3.0 introduced Water Aerodromes, routes in the North-East Region, and UDAN 4.0 aimed to boost connectivity in North-Eastern Regions, Hilly States, and Islands.
Following four successful bidding rounds, the Ministry of Civil Aviation launched UDAN 5.0, introducing numerous improvements based on stakeholder feedback.
This round prioritises the routes that will connect the airports that are ready for operations or will be ready soon, which will lead to quicker operationalisation of awarded routes. Consequently, Airlines would now be required to commence operations within 4 months of the award of the route, and they are welcoming this change as this helps them to better plan their operations. The exclusivity for a route can also be withdrawn if the average quarterly passenger load factor exceeds 85 per cent, allowing other airlines to provide connectivity.
This was soon followed by UDAN 5.1, designed for helicopter routes, extending the scope for helicopter operators, enhancing Viability Gap Funding (VGF), and reducing airfare caps, ultimately making flying more affordable for passengers. These changes aim to stimulate tourism, hospitality, and local economic growth in hilly regions.
Currently, bidding for UDAN 5.2 is underway to further enhance the connectivity to remote and regional areas of the country and to provide impetus to the tourism sector. This round focuses on small aircraft (<20 seats), providing operational flexibility to operators and helping to bridge the last-mile connectivity gap.
Promoting tourism, fuelling aviation growth

RCS-UDAN does not only offer last-mile connectivity to tier-II and tier-III cities, it also stands as a prominent contributor to the burgeoning tourism sector. UDAN 3.0 introduced tourism routes connecting several destinations in the Northeast region, while UDAN 5.1 is dedicated to expanding helicopter services in hilly regions to stimulate tourism, hospitality, and local economic growth.
This initiative has successfully connected destinations such as Khajuraho, Deoghar, Amritsar, and Kishangarh (Ajmer), which have substantial relevance in religious tourism. According to the Ministry of Civil Aviation, the entire Northeast region's tourism industry is experiencing a considerable upsurge due to the introduction of Pasighat, Ziro, Hollongi, and Tezu airports, fostering greater accessibility.
RCS-UDAN is also contributing to the growth of the civil aviation industry as four new airlines have come up in the last six years. MoCA stated that the scheme has helped airline operators to start up and develop a sustainable business model. Additionally, it's providing opportunities to small regional airlines FlyBig, Star Air, and IndiaOne Air to scale up their businesses and their successful run is evidence of the fact that the scheme is creating an amiable ecosystem conducive to airline business.
The scheme is connecting 30 States/ UTs across the length and breadth of the country. A total of 75 airports have been operationalised under UDAN. Eight airports have been operationalised in the Northeast region.
Many airports that were operationalised under UDAN such as Darbhanga, Hubli, Kannur, Mysuru, and more have become sustainable with many non-RCS commercial flights operating from these airports.
Demand for new aircraft of all sizes
The scheme's continued expansion has also driven a growing demand for new aircraft, spanning helicopters, seaplanes, propeller planes, and jet planes.
As per the data provided by MoCA, the diverse fleet now serves RCS routes, including aircraft like Airbus 320/321, Boeing 737, ATR 42 and 72, DHC Q400, Twin Otter, Embraer 145 and 175, and Tecnam P2006T. The Indian carriers have placed orders for over 1,000 aircraft for delivery over the next decade, signaling significant growth in India's aviation fleet, which currently comprises around 700 planes.