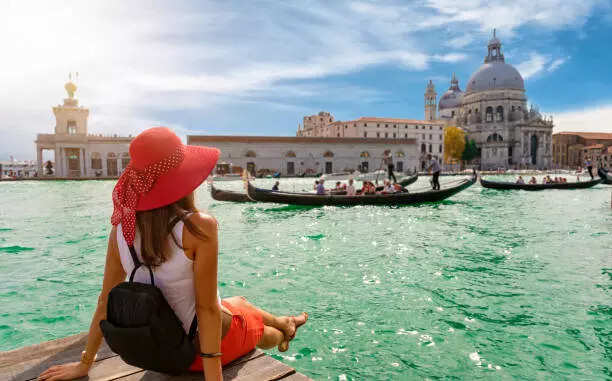 Scenes of Kristalina Georgieva, the International Monetary Fund (IMF) Chief, matching steps with Odia folk dancers welcoming her to New Delhi to attend the G20 Summit enthralled the world; but more importantly reinforced a crucial but often underrated aspect of the unique ability of women leaders to drive an advancement of consensus for businesses and governments alike; through an endemic understanding of how critical cultural assimilation is for the evolution of the world.
Unfortunately, organisations across the world continue to be affected by massive opportunity costs on account of an inept understanding of the criticality of instituting egalitarian principles, policies and procedures for allowing talent to be truly mobile bereft of gender biases.
As such a concerted global effort is crucial to ensure more and more women can travel the world freely with conviction on their complete safety, security, and wellbeing, to allow organisations to adequately optimise talent efficiencies without gender considerations.
The creation of inclusive cultures hinges on these frameworks that focus more on 'implementation' than 'initiation' since the latter is sadly often the culminating point of initiatives on women's security.
Mapping The Risk To Risking The Map

One of the most crucial implementation strategies for driving the above narrative is the ability of organizations on 'Mapping the Risk' in conjunction with building capacities to allow for 'Risking the Map' in a safe and secure manner; with due considerations to gender specific threats but without prejudices impeding the ability of women to travel.
Ensuring global mobility risk management practices evolve to bring gender neutrality to the fore is perhaps the most critical step for organisations to ensure a principled approach to meeting their diversity and inclusion objectives.
When it comes to 'Mapping the Risk' – assessment of geo-political and regulatory variances impacting the safety of women is often an underrated aspect of threat monitoring. Regime changes often lead to abrupt amendments in the constitutional, regulatory, and legal frameworks pertaining to the rights of women; and this has a direct impact on the ability of organisations to navigate the complexities that so emerge – often negating advances into ensuring an egalitarian ability to 'Risking the Map'.
Broadcasting Essential Guidelines for Women Travelers During Crises

Crises often create conundrums of exceptional complexity with significant and specific repercussions on the safety of women, offsetting action-oriented empowerment agendas.Kidnapping incidents for example, present significant gender specific risks. Areas rife with militia's that propagate gender specific manifestoes present similar challenges where women travelers face heightened risk.
As such special training on scenarios such as hostage situations and destination specific threats are critical to both foster a sense of security for women, as well as ensure organisations drive inclusive practices on safety and wellbeing; creating a level playing field and optimal utilisation of talent bereft of gender specific biases.
Navigating Cultural Context: Embracing Local Traditions

Culture is often a conclusive factor in determining the context of mitigation strategies that are destination specific. Localised context in understanding traditions and resultant trepidations; as well as culture and consequences of possible aberrations in adherence are critical to equip women travelers in ensuring their safety and wellbeing.
Consistent, circumstantial, incisive, and inclusive consultation from experts familiar with the local landscape and concurrent cultural mandates is imperative ammunition for ensuring empowerment of women travellers.
A conscious and concentrated effort to evolve from generic advisories to mission, mandate, culture and context specific risk assessments, trainings and contingency plans is key to propagate definitive destination specific understanding of local traditions; and enhance individual abilities to embrace and navigate.
While enhancing capacities of mapping the risk and risking the map to traverse an increasingly uncertain geo-political environment, ensuring essential guidelines to secure women travellers in crises are adequately instituted, as are abilities to navigate complex local cultural contexts, are exceptionally important agendas; an overarching implementation-anchored strategy to imbibe a culture of true inclusivity is crucial for organisations to optimise talent efficiencies without gender considerations.
The author is the Executive Vice President – Global Security Solutions at International SOS.
DISCLAIMER: The views expressed are solely of the author and ETTravelWorld.com does not necessarily subscribe to it. ETTravelWorld.com shall not be responsible for any damage caused to any person/organisation directly or indirectly.