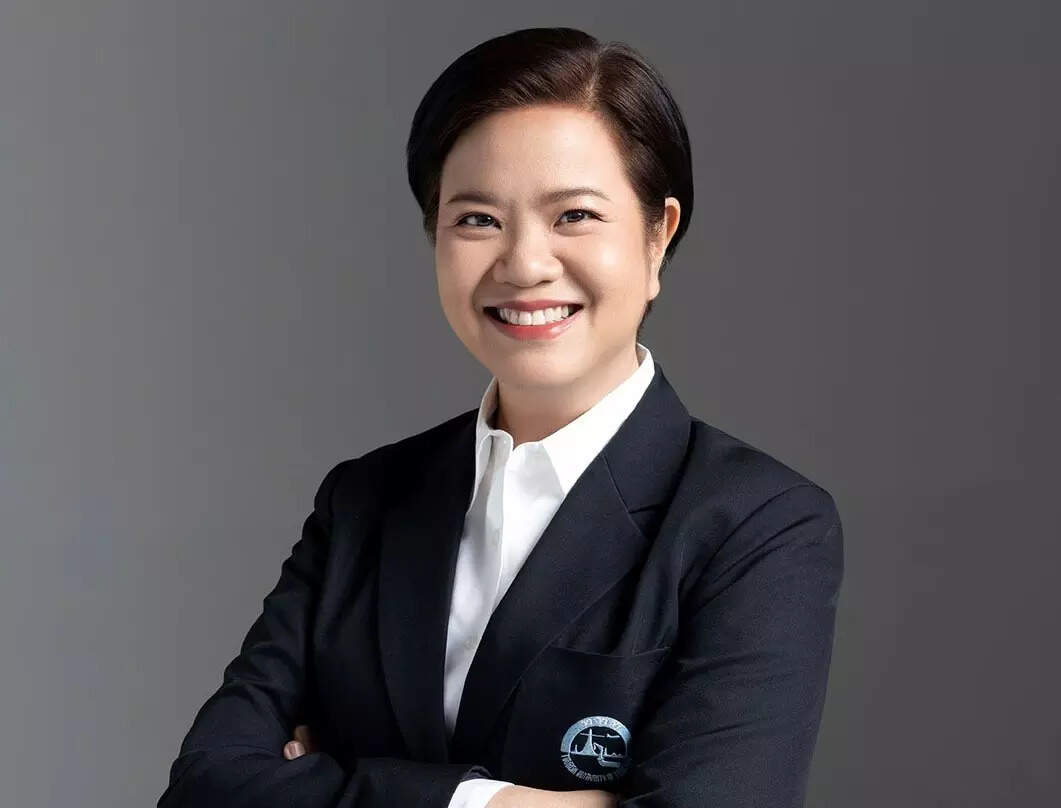 For a destination that is heavily reliant on tourism, Thailand's economy suffered a big blow during the pandemic as its robust industry virtually collapsed. According to data from the Ministry of Tourism and Sports, Thailand, the country received about 40 million visitors in 2019, and the government estimated they spent 1.9 trillion baht (USD 53.2 billion) – an amount that plummeted by more than 99 per cent by 2021.
Ranked at number five in terms of top source markets for the country, in 2019, the Indian traveller arrivals to Thailand was almost 2 million. Last year, when Thailand fully opened its borders in July, it clocked almost 1 million Indian travellers. "So the recovery is about 50%," said Siriges-a-nong Trirattanasongpol, Director, Tourism Authority of Thailand (TAT), New Delhi office.
"And this year, from the first of January until August, though we have surpassed last year's numbers, we feel we may just not be able to touch the 2019 level. The main reason for that is that the recovery has been gradual. However, in terms of revenue, Indian travellers are spending more and booking longer trips," said Trirattanasongpol.
According to Trirattanasongpol, after the lifting of Covid-19 restrictions, Thailand has been focused on the resumption of tourism the most. "The market has not picked up at the same level as in 2019," she said. "So, in this year, and also the next, we will focus on the reception of the market. We will boost our connection and reach in not only the metro cities, but in the secondary cities as well," added Trirattanasongpol."Luxury experiences have picked up and we are seeing a lot of women travellers visit Thailand," said Trirattanasongpol. "If Bangkok was the first choice for Indian travellers (being the aviation hub), Phuket as a luxury destination has really caught up with the Indian traveller," she said.
The popularity of Pattaya, a pre-pandemic favourite, appears to have waned among the travellers due to health and hygeine securities. "People are more concerned about hygiene and health security than before. The same is the case with Indian tourists. Instead, they are opting for newer destinations and more luxurious experiences," she said.
The two new destinations that are fast catching the Indian travellers' fancy are Krabi and Khao Lak in Phang Nga province. The government is now promoting smaller cities as destinations for tourists to encourage them to stay longer and spend more, she shared.
When it comes to the revival of tourism, Malaysia remains the number one source market for the country. "Because we are neighbouring, we are the preferred weekend destination for Malaysia. Also, people in Malaysia can travel as many times as they want," said Trirattanasongpol.
China is ranked number two followed by Russia and then Korea. At number four is Japan. "The revival rate from most of these markets has been steady, except for Japan, which has been the slowest to pick up," she shared.
Of the lot, Malaysia and Korea have been the most aggressive in the number of tourist arrivals in the country. Lately, Thailand has even introduced a new visa-free policy for the Chinese to boost tourism.
For the India market, Thailand has been consciously and successfully promoting MICE and Wedding tourism, apart from leisure. TAT has well designed benefit schemes for the tourism partners, especially big groups that are over 100 pax. "We have lucrative offers that partially cover expenses for them. For big wedding groups, too, we have attractive benefit schemes for the wedding planners. In fact, we plan to revise the same in the next fiscal year, starting October. The new scheme will focus more on the customer itself," said Trirattanasongpol.
Ease of business and consumer satisfaction have been two big factors in driving big groups to Thailand. "We are getting good business from secondary cities in India and are looking at active collaborations in Bhubaneswar and Guwahati, and we plan to focus more on tier two and three cities," she said.
The big challenge for Thailand is to encourage and induce the travellers to embrace sustainability, particularly with larger groups. "We are consciously directing our marketing campaigns towards more high value and sustainability opportunities," she shared. Food waste has been a tricky aspect to handle in case of big weddings but now with the hospitality sector taking on active campaigns, TAT is actively steering the change.
Increasingly, its marketing campaigns are focussed on mindfulness and slow travel, driving home the point of responsible tourism. "Our current 'Amazing Thailand' campaign is focussed on 'write your own new chapters', where it encourages a traveller to discover new things and focus more on oneself. It is all about mindfulness and deeper explorations," she said.
In terms of focussed promotions in India, TAT has been holding roadshows to engage and connect the trade partners, in India and Thailand. "We are looking to do more collaborative and joint promotion with the partners, especially in tier 2 and 3 cities. Our focus would be new destinations, new segments and active senior citizens. We are also looking at special promotion with women travellers as our TG," she shared.