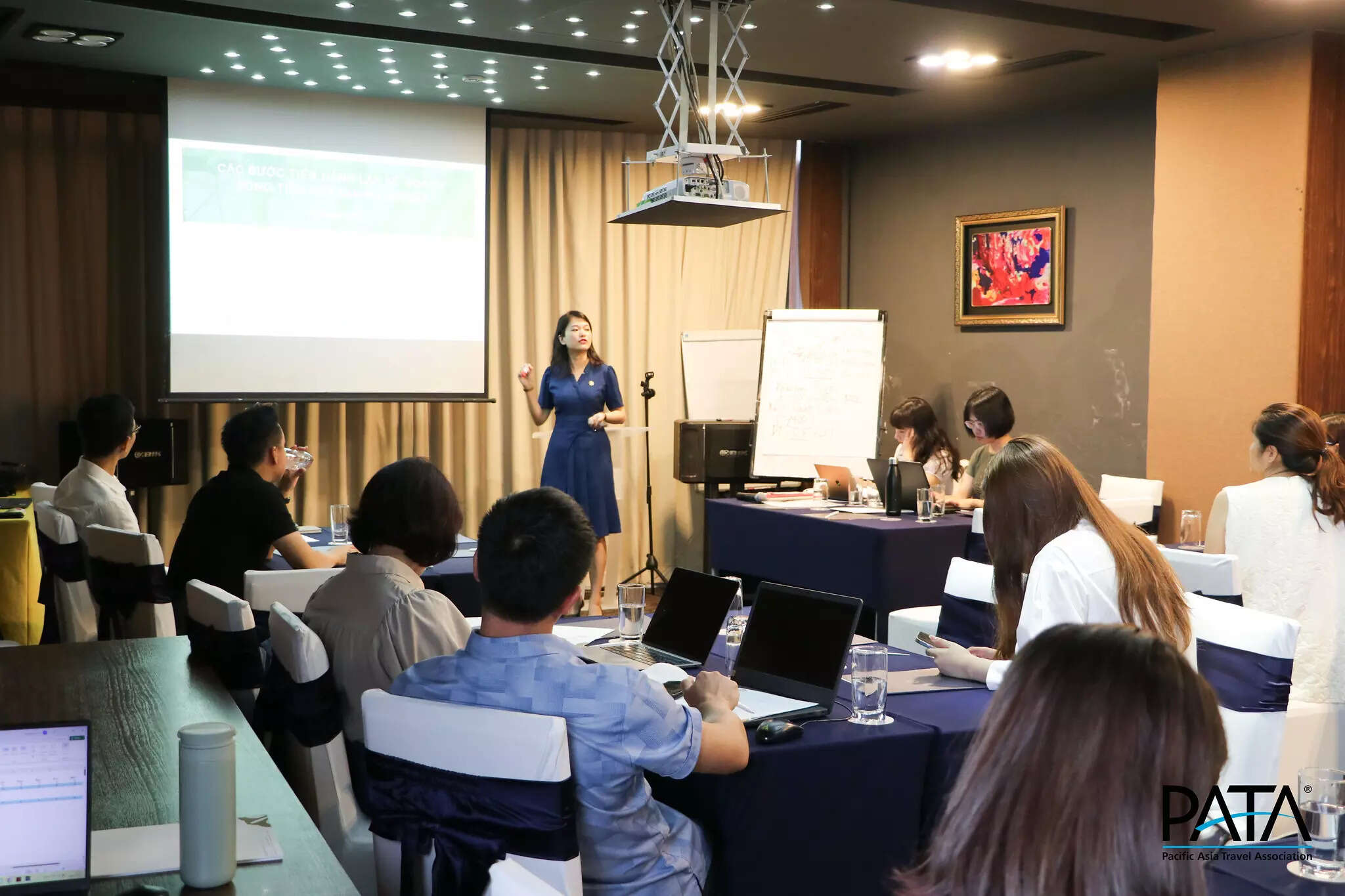 The Pacific Asia Travel Association (PATA) recently wrapped up a series of workshops aimed at enhancing the financial and digital skills of small and medium-sized enterprises (SMEs) operating in the tourism sector. These workshops were conducted in four Southeast Asian countries – Vietnam, Indonesia, Cambodia, and the Philippines – and were part of PATA's collaborative effort with Visa to bolster the capabilities of tourism businesses in the region, with a focus on financial management and digital literacy.
The global tourism industry, significantly impacted by the COVID-19 pandemic, has been forced to adapt and innovate to become more resilient. The key challenge lies in being robust enough to withstand unforeseen crises while remaining flexible enough to adapt swiftly to changing circumstances. For SMEs in the tourism sector, this involves acquiring skills such as risk identification and management, efficient financial management, the adoption of sustainable practices to cut costs and stay competitive, and leveraging digital tools and platforms to better reach customers and manage operations.
In response to these challenges, PATA developed an online learning course tailored specifically for tourism SMEs. These businesses constitute around 80 per cent of all tourism enterprises but often face vulnerabilities, particularly during crises, due to constraints in capacity, time, and resources. The Finance and Digital Skills course was created to help SMEs in building resilience and enhancing their ability to navigate the post-COVID-19 tourism landscape.
This course was developed with the support and expertise of Visa and the Practical Business Skills initiative. The course material is accessible for free in six languages on PATA's Sustainability Resource Centre website.
To take this initiative a step further, PATA and Visa organised in-person workshops in Hanoi, Jakarta, Siem Reap, and the Laguna Province from July to September 2023. Each workshop spanned two days, with the first day focusing on Finance Skills and the second on Digital Skills. The Finance Skills segment covered areas such as financial management, risk management, and the financial benefits of sustainability. The Digital Skills workshop delved into topics like digital business transformation, online marketing, payment methods, and cybersecurity.The final set of workshops took place in Santa Cruz, Laguna Province, in the Philippines on September 11-12, 2023. This particular event boasted the highest attendance, with 43 owners and managers from local tourism SMEs, mainly travel agencies and accommodation providers.
In total, 120 participants attended the Finance and Digital Skills workshops across the four destinations.
Peter Semone, the Chair of PATA, expressed the organization's commitment to enhancing resilience and sustainability within the tourism sector. He emphasised that PATA had advocated for these goals long before the pandemic, launching the Tourism Destination Resilience Programme in 2021.
"Our aim is to ensure that the tourism sector never has to undergo the challenges and hardship witnessed during COVID-19. We are therefore delighted to see the high level of interest of SMEs in becoming part of this initiative, to help them be more resilient and adaptive," Semone added.
"Visa has long been committed to the digital and financial upskilling of small and micro-businesses worldwide. Given the importance of tourism in Southeast Asia, we are delighted that our partnership with PATA has supported so many small businesses in tourism in the region to move towards greater digitalisation and financial empowerment," said Patsian Low, Vice President of Inclusive Impact & Sustainability for Asia Pacific at Visa.