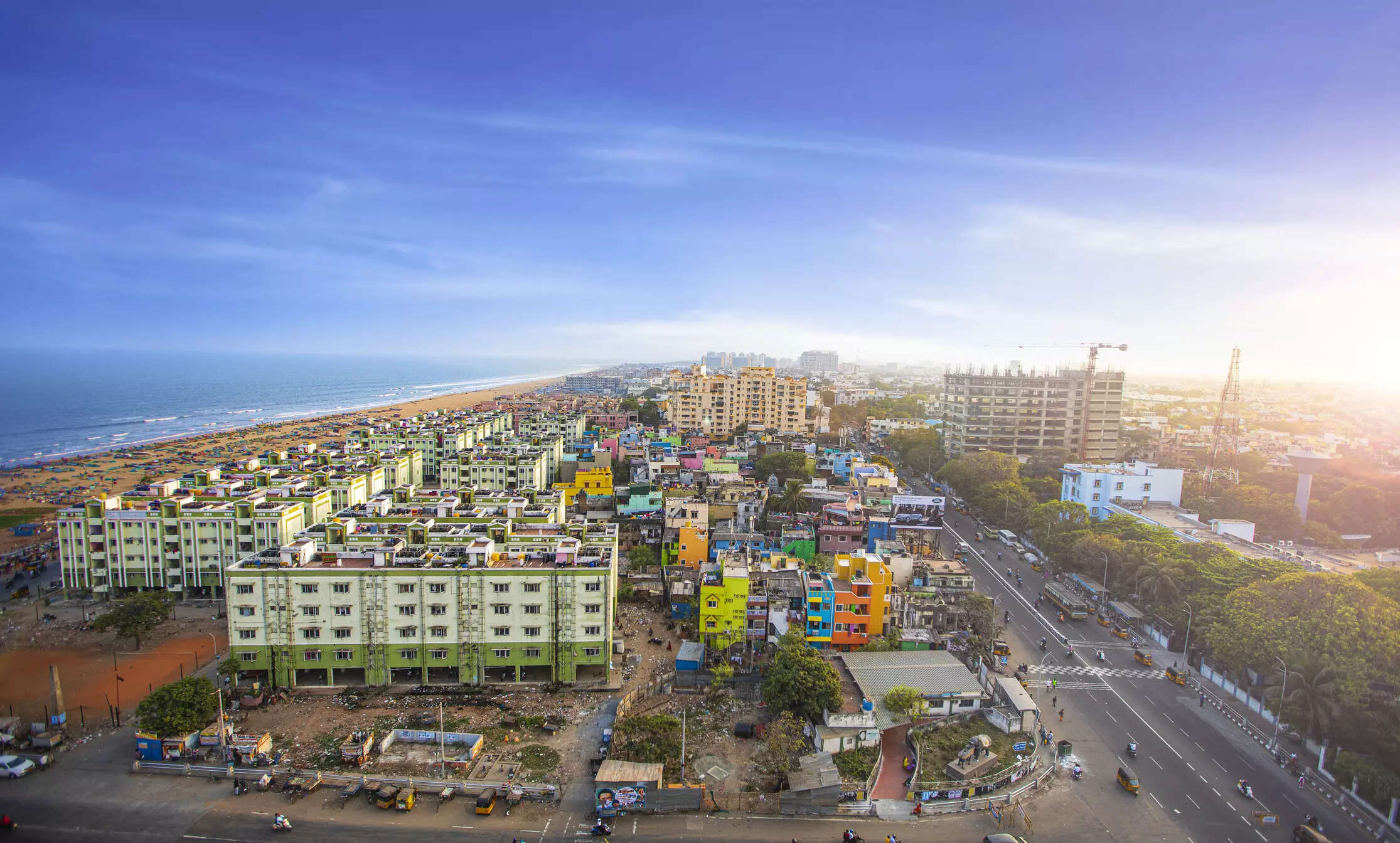 Tamil Nadu has set the ball rolling to attract investments of `20,000 crore in tourism in the next five years. Its first policy on tourism, unveiled a fortnight ago, declared tourism an 'industry' to ease the way for investments. While the move to leverage tourism to help achieve Tamil Nadu's target of being a $1 trillion economy by 2030 has cheered industry, stakeholders underscore a slew of initiatives the government needs to focus on to make this a reality. These range from marketing the state's diverse tourism offerings to roping in national and international tour operators to developing infrastructure.Shankar Vanavarayar, chairman, CII Tamil Nadu, says, coastal, cultural, medical and wellness, religious, and MICE (meetings, incentives, conferences and exhibitions) tourism are the key sectors the policy should target to bring investments into the state. "And for this, tier-2 cities such as Madurai, Coimbatore and Trichy should also be considered," he says.
Medical and wellness tourism, among the 12 focused themes in the policy, is expected to further boom. Revenue from medical tourism is projected to hit $13 billion by 2026 in the country, and Tamil Nadu has a 40% share, according to industry estimates. The state's multi-speciality and super-speciality hospitals attracted 1.5 million patients globally for medical diagnosis and treatment last year and this is expected to grow, says CII's Tamil Nadu chapter. Patients from Kenya, Nigeria, Tanzania, Iraq, Afghanistan, Oman, Maldives and Bangladesh choose Tamil Nadu for medical treatment and surgeries. And there is a steady flow in from other states.
FICCI Tamil Nadu state council chairperson G S K Velu says the thrust should be on promoting made-in-Tamil Nadu products. "The government should work closely with private institutions and reputable industrialists to position Tamil Nadu as the numero uno tourist destination with clean infrastructure and 100% safety," he says. Tourism benefits several ancillary industries and generates employment in various sectors, he says on the benefits of `20,000 crore in investments over the next five years.
Tamil Nadu topped the country five times in attracting the highest number of overseas travellers between 2014 and 2020, while securing second position in the other two years. It had 17% to 21% of the total number of foreign tourists visiting India. While Tamil Nadu came second in the domestic tourism segment with 218.6 million visitors to the state in 2022, it went down to the sixth position in foreign tourist arrivals last year.
M K Ajit Kumar, president, Asia Pacific Tours, says Tamil Nadu's tourism policy can help replicate Kerala's success. "To attract both foreign and domestic investments for the tourism industry and allied activities, TN should focus on creating an investor-friendly environment through streamlined regulations, incentives and infrastructure development. Moreover, a substantial part of the investment should be used for creating world class convention centres to tap into the cycle of large international conferences, which are organised worldwide," he says. The presence of corporate giants in Chennai provides a solid foundation for hosting large-scale conventions and conferences, attracting global participants, he adds. State director of tourism and TTDC managing director Sandeep Nanduri says for the first time, private tourism projects will be eligible for incentives under the industrial and MSME policies of the government. "Three categories depending on the quantum of investments — under `50 crore, `50-200 crore and above `200 crore — have been created for providing incentives," he says.
The policy recognizes the value of private sector investment and expertise and aims to strengthen public-private partnerships to further Tamil Nadu's tourism development.