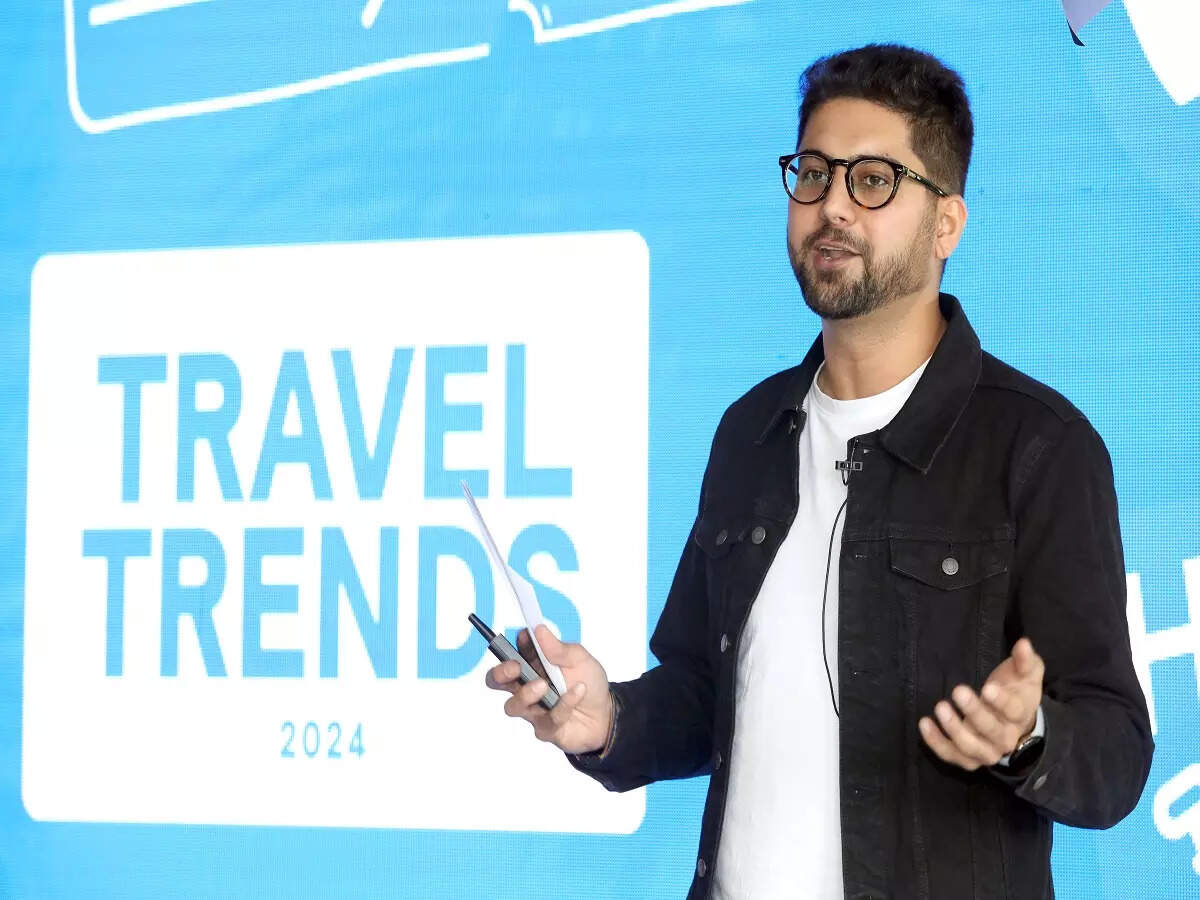 Skyscanner, one of the leading travel platforms, recently unveiled its highly anticipated 2024 Travel Trends Report, showcasing the evolving preferences of Indian travellers and their insatiable appetite for exploration. Blending proprietary flights and hotel data based on millions of searches with an annual consumer behaviour study and expert commentary, the company revealed travel trends for next year as well as the top 10 trending destinations and best-value destinations.
Data from the report reveals that film and entertainment has a significant influence on Indian travellers, with 94 per cent of them inclined to taking a trip to a destination they've seen on the big or small screen. Moreover, close to half (43 per cent) of the respondents rate the overall 'vibe' of a destination as important, when choosing where to go in 2024.
The Skyscanner report is based on an annual survey, marking the first time Skyscanner conducted a dedicated survey for the Indian market, with approximately 18,000 respondents. Out of this, close to 1,000 respondents were Indians.
In a conversation with Mohit Joshi, Skyscanner's travel trends and destination expert, ET TravelWorld delved into the report's highlights, survey insights, and the most intriguing travel trends.
Evolution from Revenge Travel to Culture-Led Travel Vibes
The report identifies a significant shift from "revenge travel" after the Covid-19 pandemic to what Skyscanner terms "culture-led travel vibes." Mohit Joshi highlighted four distinct cultural travel vibes:
Main Character Energy: Travellers increasingly seek to visit destinations they've seen in web series or films. For example, the release of "Emily in Paris" Season 3 led to a 23 per cent increase in searches from India to Paris. Similarly, Indian destinations like Manali and Ladakh have gained popularity due to appearances in television series.
Bougie Budget Foodies: Food plays a vital role in Indian travellers' choices. Surprisingly, 59 per cent of Indians booked a destination primarily to dine at a specific restaurant. Travellers are more likely to explore destinations that offer an excellent culinary experience.
Destination Z: With 85 per cent of Indians prioritising mental health and well-being in 2023 compared to the previous year, travelers are increasingly seeking destinations for relaxation and quality sleep. Over 66 per cent reported getting better sleep while on holiday.
Guilt Tripping: Travellers now plan trips around artist performances or concerts, with more than 30 per cent willing to travel short or long haul to attend such events, provided it aligns with their budget.
Top Destinations for Indian Travellers
The 2024 report reveals that 86 per cent of Indian travellers plan to take the same number, if not more, trips abroad in 2024 compared to 2023. Internationally, the report revealed the following top destinations:
– Da Nang, Vietnam: A remarkable 1,000 per cent increase in search volume indicates growing interest in this destination.
– Almaty, Kazakhstan: Almaty witnessed a surge in popularity with over 500 per cent more searches.
– Baku, Azerbaijan: Baku is becoming an exciting destination for Indian travellers.
Far-flung destinations remain popular for Indian travellers too, with Osaka and Auckland trending.
– Osaka, Japan: Known for its culinary delights, Osaka's allure remains strong.
The report also identified three distinct travel types:
1. Analog Adventurers: Often younger travellers (Gen Z) seek retro experiences. A quarter of these travellers bring Polaroid cameras to capture their trips.
2. Luxe for Less: Travellers want luxury and relaxation at an affordable cost. Destinations like Kuala Lumpur and Bangkok offer both.
3. Celebration and Vacationers: More travellers choose to celebrate special occasions, such as birthdays and anniversaries, with travel. However, group travel planning can be challenging, with Skyscanner offering solutions to ease the process.
Future of Indian Travel
Value for money remains a key factor for Indian travellers, with the cost of the flight (26 per cent) and attractions (18 per cent) being the biggest factors determining the destination. However, 63 per cent of Indian travellers have budgeted to spend more on travel in 2024 compared to 2023, while 25 per cent will spend the same. Only 7 per cent have said they'll spend less.
Reflecting on the report's findings, Joshi observed a resilient Indian travel market, with 55 per cent growth in travel searches compared to 2022. An impressive 86 per cent of Indian travellers plan to either maintain or increase their travel in the coming year, he added.
Talking about expansion plans, Joshi said Skyscanner is committed to bolstering its presence in India, focusing on resources, advertising, and marketing. "The platform aims to provide seamless and straightforward travel booking experiences for Indian travellers," he mentioned.