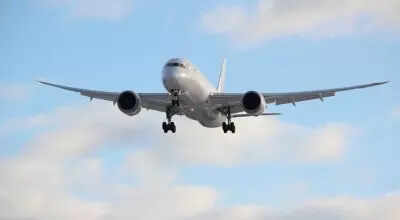 If you've shortlisted Malaysia as your Christmas destination this year, you're in for some luck. A direct flight to Malaysia is in the offing from December 1 from the Sardar Vallabhbhai Patel International (SVPI) airport in Ahmedabad, according to top sources.
With the Directorate General of Civil Aviation (DGCA) announcing the winter schedule, some 40 new outbound flights will be added from the Sardar Vallabhbhai Patel International (SVPI) airport in Ahmedabad, including both weekly domestic and international departures. The winter schedule will be effective from October 28.
This will bring the weekly departures from the SVPI airport to 910 compared to 870 in the winter schedule of 2022. Interestingly, the flights have increased this year compared to previous years, despite GoAir flight operations being indefinitely suspended. This time, direct flights to Kuala Lumpur, Malaysia will be launched.
"Malaysian airlines have asked for slots for operating a direct flight from Ahmedabad to Kuala Lumpur for four days a week. This will help enhance connectivity to the South Asian country ahead of the Christmas-New Year holidays and the Vibrant Gujarat Global Summit," a source told TOI.
The SVPI airport recently added a daily direct flight to Bangkok, Thailand from Ahmedabad. With this, the city airport will operate some 15 international flights to various destinations with 18 airlines. "A direct flight to Malaysia is a welcome move. Direct air connectivity to international destinations is the need of the hour, given the number of business and leisure travellers. Moreover, it will be beneficial as several delegates from the country will arrive for the upcoming Vibrant Gujarat Global Summit (VGGS) 2024. Direct connectivity will also encourage tourists to plan international holidays even over a limited number of days or long weekends," said Virendra Shah, chairman, Travel Agents' Association of India (TAAI) – Gujarat.
Currently, the city airport has direct flights to Dubai and Abu Dhabi, Singapore, Bangkok (Thailand), Ho Chi Minh City and Hanoi (Vietnam), Muscat (Oman), Kuwait, London (UK), Doha (Qatar) and Jeddah (Saudi Arabia), among others.
New direct flights from the city to domestic destinations including Diu, Jaisalmer, Agra, Darbhanga and Gorakhpur are also in the offing. This will take the direct domestic flights to 40, operated by seven airlines. Besides the new destination, the weekly frequency of flights to existing destinations has also gone up.