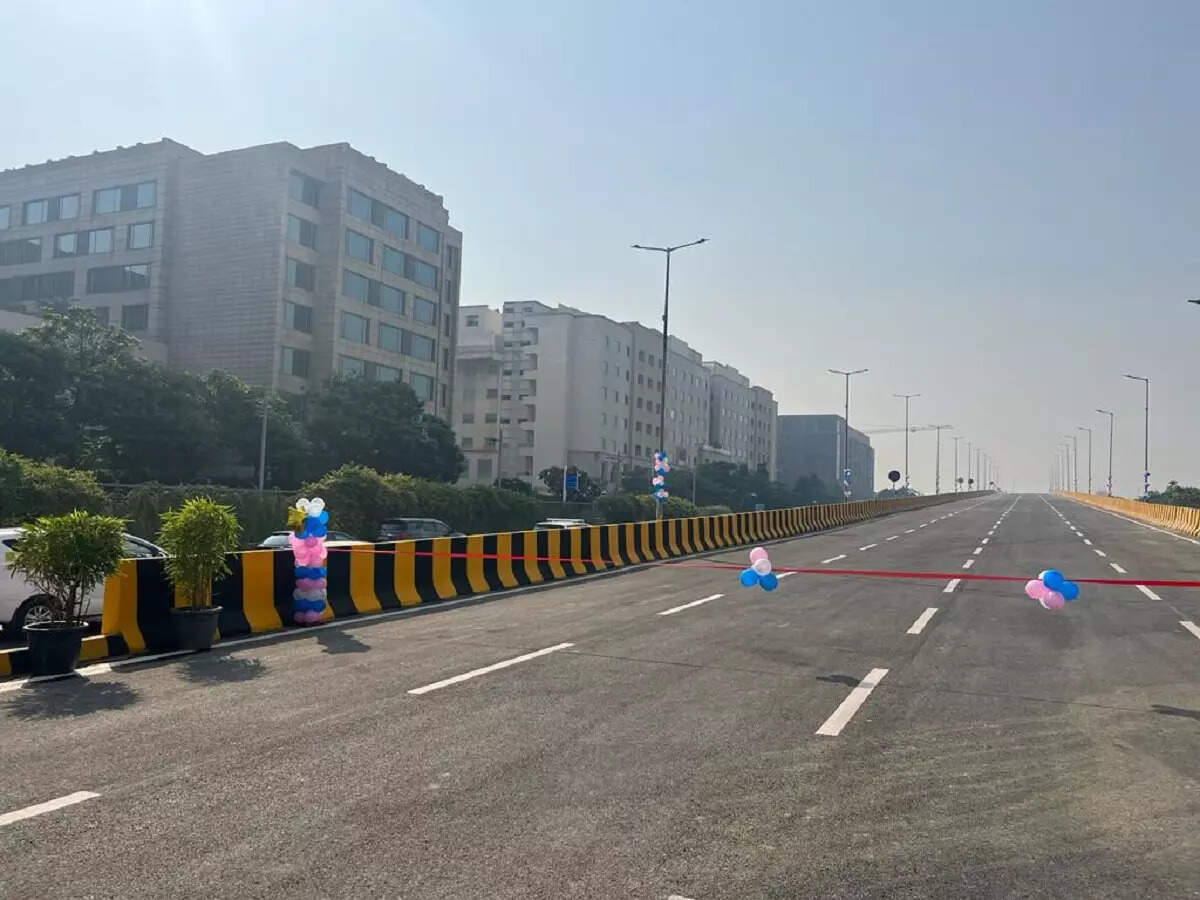 The Delhi International Airport Limited (DIAL), a consortium led by GMR Airport Infrastructure has announced a significant enhancement in passenger transit experience at the Indira Gandhi International (IGI) Airport in Delhi with the inauguration of two state-of-the-art flyovers. These strategic additions are set to transform the traffic flow to and from the airport, providing passengers with a seamless and signal-free journey.
The two newly opened flyovers, namely the 'Aerocity Flyover' and the 'Parallel Access Road (PAR) Flyover', come as a welcome relief to commuters by streamlining traffic movements in and around the bustling Delhi Airport.
The Aerocity Flyover, a four-lane, one-way structure, ingeniously constructed at the Aerocity metro station junction, is set to become a game-changer. This flyover is meticulously designed to connect Terminal 1 (T1) to Terminal 3 (T3) of the Delhi Airport, eradicating the need for inconvenient traffic signals. Commencing from the western side of the Andaz Hotel, Aerocity, the Aerocity Flyover gracefully culminates at Central Spine Road, just short of the Eastern Cross Taxiway. Travellers will appreciate the significantly reduced travel time between these vital terminals.
The Parallel Access Road (PAR) Flyover is an integral part of the dedicated cargo terminal corridor, providing two lanes on both carriageways. With a strategic flyway located near NH8, this corridor simplifies the movement to and from the Cargo Terminal, effectively segregating heavy vehicular traffic from passenger vehicles. The journey starts in close proximity to the Hanuman Temple and concludes near the Andaz Hotel. This clever separation of vehicular traffic helps to decongest the airport approach road, enhancing the overall efficiency of Delhi Airport's operations.
With a total length of 800 meters for the Aerocity Flyover and 600 meters for the PAR Flyover, these remarkable additions offer passengers a signal-free journey between the airport's three terminals. Furthermore, these flyovers restrict the movement of heavy vehicles on the airport approach road, ensuring that passengers enjoy a seamless and efficient transit experience to and from the Delhi Airport.I Prabhakara Rao, Deputy Group Managing Director of GMR Group, expressed his enthusiasm during the inauguration, emphasising, "Passenger experience is paramount for the GMR Group, and this is evident in the various initiatives undertaken at the Delhi Airport. However, for us, the passenger experience begins even before a traveler enters the Delhi Airport. Keeping this in view, two new flyovers have been constructed to help ease the transit to and from Delhi Airport and provide seamless passage for the passengers."