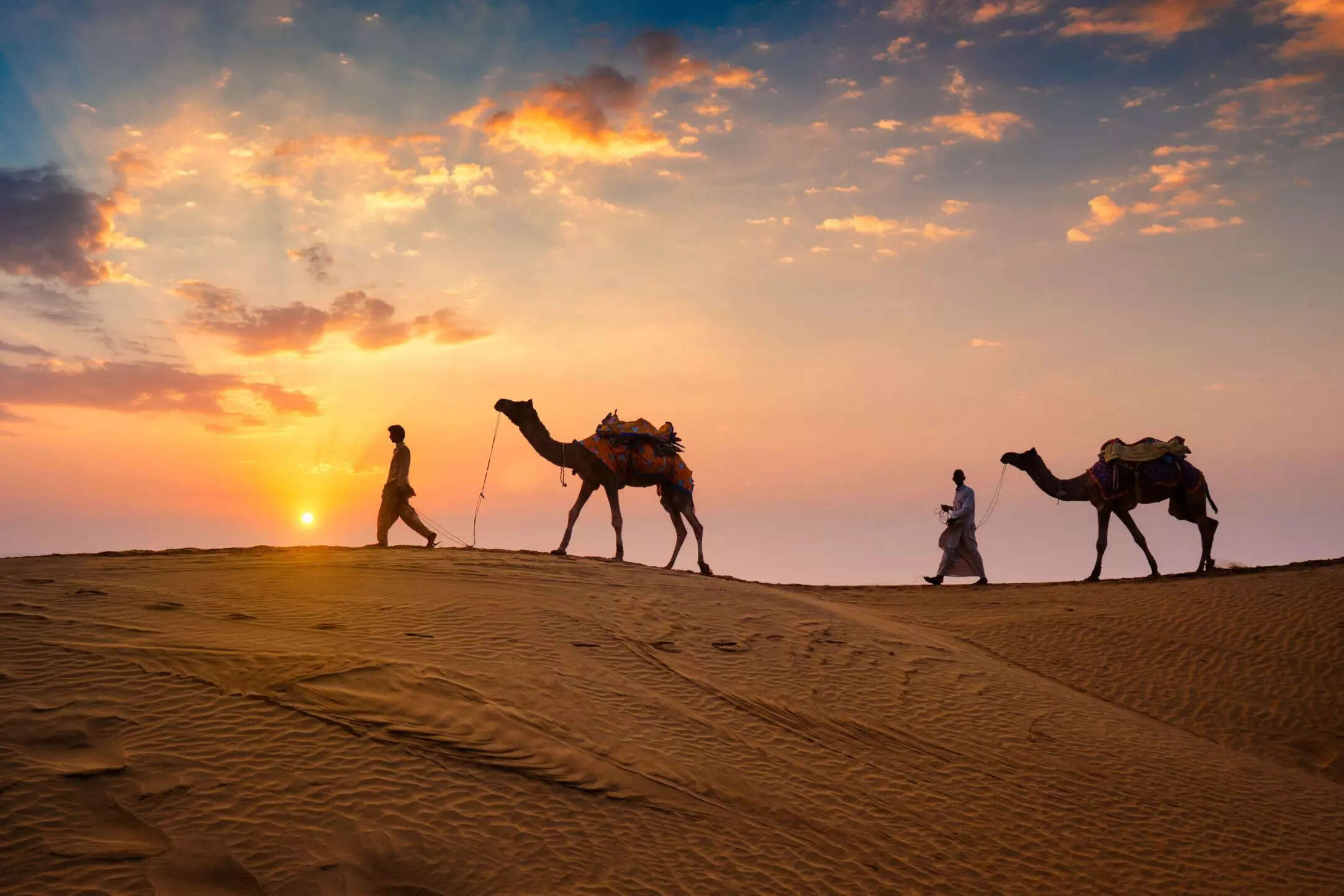 Rajasthan's tourism sector is on an upward trajectory, with growing popularity among both the domestic as well as international travellers. As per the latest update by the state tourism department, Rajasthan has witnessed over 10 crore tourists in September 2023, advancing its move to establish itself as a tourism hotspot on both the national and international stage.
According to the tourism department official, the surge in tourist arrivals reflects not only the recovery of the state's tourism sector from the depths of the Covid-19 but also its surpassing of all expectations. This was supported by the recent statistics released by Rajasthan Tourism which highlight the state's jump from the eleventh position to the seventh place in the rankings of popular tourist destinations, both domestically and globally.
Sumita Saroch, the Joint Director of Marketing at Rajasthan Tourism Department attributed the success to the tourism policies, while sharing the list of strategies that worked for the state.
One of the key strategies employed was airport branding, where Rajasthan's tourism offerings were showcased at 289 locations across 18 airports throughout India, including major cities like Jaipur, Delhi, Mumbai, Kolkata, and others. This initiative was aimed at boosting domestic tourism and attracting travellers from all corners of the country.
Additionally, Rajasthan Tourism leveraged from the significance of metro trains in major cities like Kolkata, Lucknow, Chennai, and Hyderabad, strategically engaging in branding initiatives within these urban transport networks. The department also extended its presence to popular double-decker train routes such as Ahmedabad-Mumbai, Jaipur-Delhi, Bengaluru-Hubbali Jan Shatabdi, and Shatabdi Secunderabad-Pune. An advertising campaign was executed, with LCD and LED screens displaying Rajasthan tourism advertisements at 1433 locations across 20 stations nationwide, said Saroch. Additionally, promotional films were showcased on approximately 1000 screens in multiplexes and cinema halls across 24 major cities nationwide.
Rajasthan Tourism also saw an increase in its social media following, with an engagement on platforms including Facebook, Twitter, Instagram, Linkedin, and YouTube. The department's promotional films, "Romance of Rajasthan" and "Lage Kuch Apna Sa," gained popularity after being featured on Instagram, accumulating 7 million and 5.7 million views, respectively.
In the past month alone, Rajasthan Tourism's official Instagram account garnered 13.6 million impressions, while Facebook received 6 million impressions, and YouTube witnessed 3.5 million impressions and 2.27 lakh views.